Today, in this lesson, you will learn how to draw a crab. I hope you enjoy the lesson and have a good time.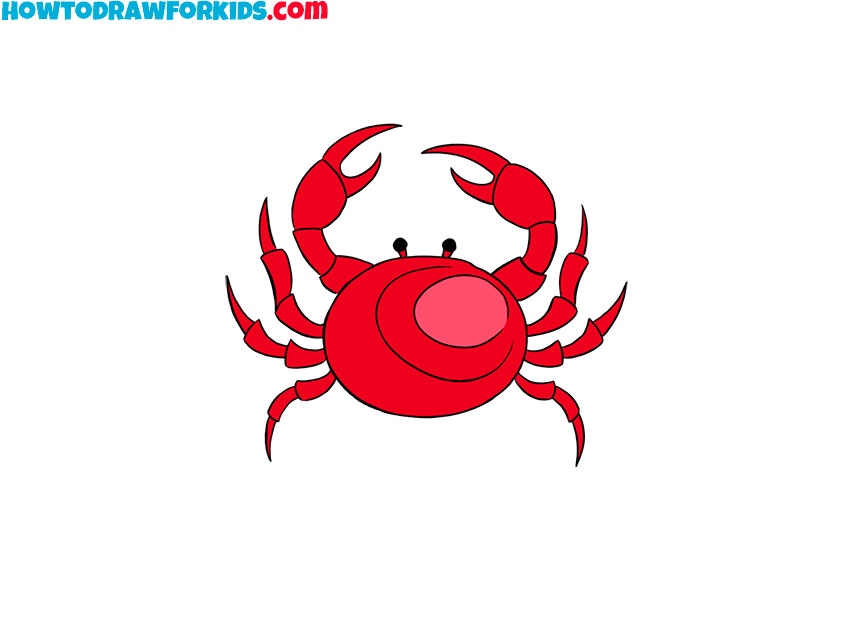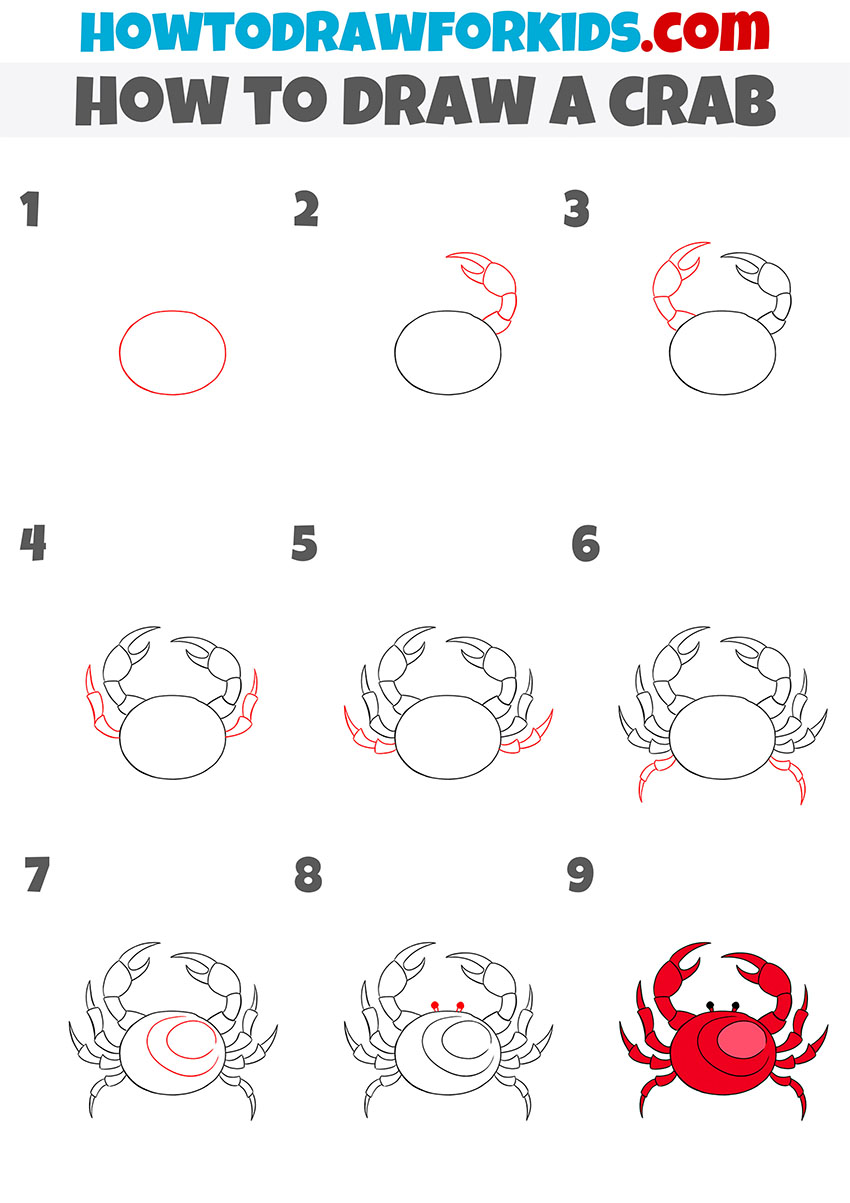 If you love drawing marine life, then you will be interested in this step-by-step tutorial. Here I will show you in detail how to draw a crab.
Currently, on our planet, there are many varieties of crabs that differ in size and color. The body of the crab is covered with a dense cover.
Young crabs shed their shell several times a year. Crab meat is considered a delicacy, and delicious and healthy crab dishes are prepared in the best restaurants in the world.
I hope you enjoyed learning some fun facts about these marine creatures, and now you are ready to start the lesson. Consistently follow all the drawing steps and use my recommendations to get a great result.
Materials
Pencil
Paper
Eraser
Coloring supplies
Time needed: 30 minutes.
How to Draw a Crab
Draw the outline of the body.

Determine what the size of the picture will be and draw an even oval.

Depict one claw.

On the right side, draw the claw, which consists of several elements.

Add the second claw.

Repeat the previous step and draw the same claw on the left.

Start drawing the side paws.

On each side, sketch out the thin, pointed paws.

Add the next pair of paws.

Depict the same paws as in the previous step, but position them differently.

Draw the last pair of paws.

Depict two small pointed paws that point down.

Detail the shell.

Draw rounded lines on the shell.

Sketch out the eyes.

In the upper part of the torso, depict two bulging eyes.

Color the crab.

Use red to color the body of the crab, color the spot on the shell pink.
Download the PDF file that I have prepared especially for your convenience. Thus, the lesson will be available to you at any time, and you can always repeat it if necessary.