Learn how to draw a dog with a bone in just nine easy steps. This guide will be useful and you will like it.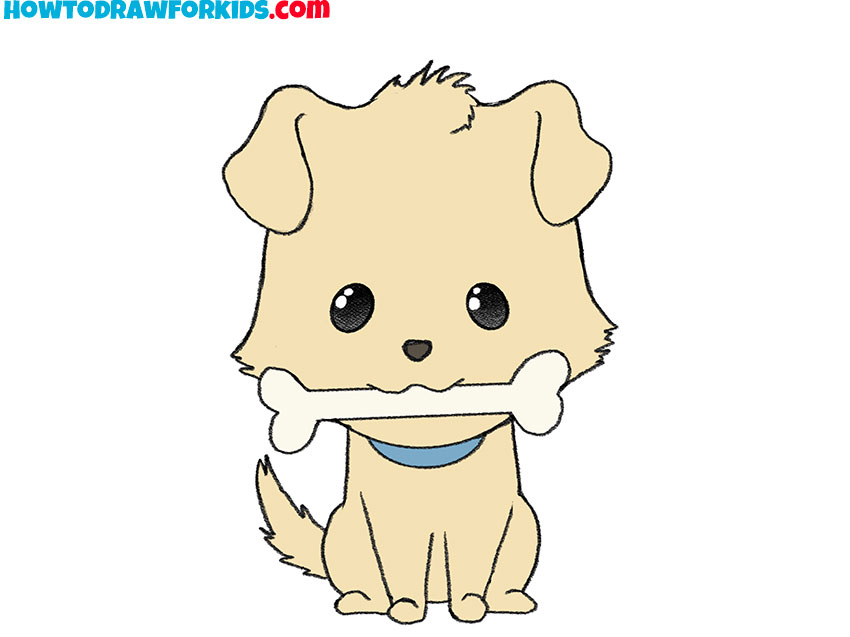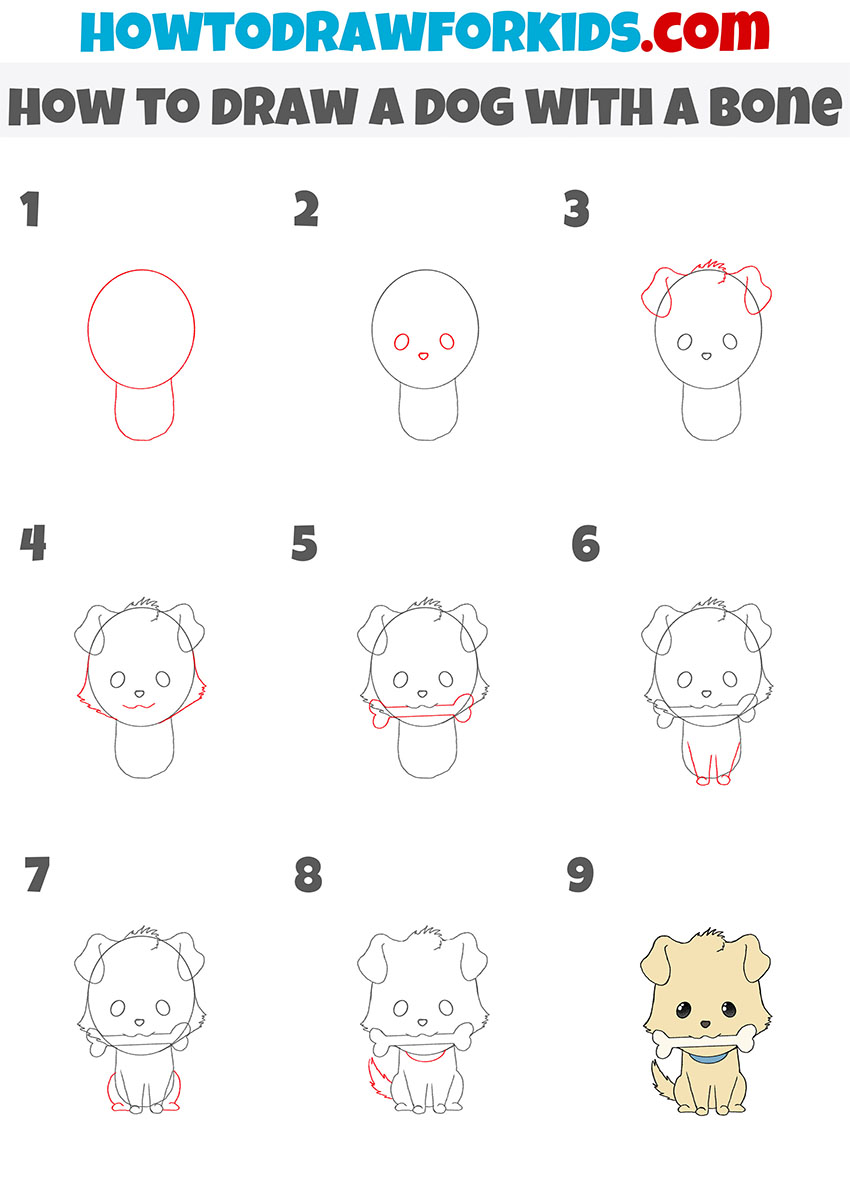 In this tutorial, I will show you how to draw a dog with a bone. I promise that this lesson will be interesting and useful.
Before you are an accessible instruction, which shows in detail how to draw a dog with a bone. Here you will once again train your ability to draw animals. The illustration shows a small dog sitting and holding a bone in its mouth.
The dog is presented in a cartoon style and looks very cute. Pay attention to body proportions. The head is much larger than the body, the legs are very short. Try to correctly draw all the elements in each step so that you get a good drawing.
Materials
Pencil
Paper
Eraser
Coloring supplies
Time needed: 30 minutes.
How to Draw a Dog With a Bone
Draw the head and torso.

Depict a straight oval and then add a rounded line at the bottom to depict the small torso.

Depict the ears and fur on the head.

Smooth lines draw two ears. With the help of short strokes depict the hair on the head.

Draw the mouth and add fur on the sides.

Depict a short, curved line to draw the mouth. On each side, add the small tufts of the fur.

Sketch out the bone in the dog's mouth.

In this step, use straight and rounded lines.

Depict the front paws.

Draw straight lines to depict the front paws and add rounded lines at the bottom.

Add the hind paws.

With smooth rounded lines draw two hind paws.

Correct inaccuracies and depict the tail and collar.

Carefully remove all extra lines. Draw the fluffy tail and draw a rounded line below the head.

Color the dog with the bone.

Choose beige, blue and black. Add highlights to the eyes.
The lesson has come to an end and it is time to evaluate the result of the work. Compare your drawing with my example. If you did everything right, then you should get a great drawing.
As always, I've created a short version of the tutorial in PDF format for you ahead of time. Rather, download the file so that you can use it and repeat the lesson if necessary.