In this tutorial, you will draw the face of a dog. This instruction consists of the easiest steps that you can easily repeat.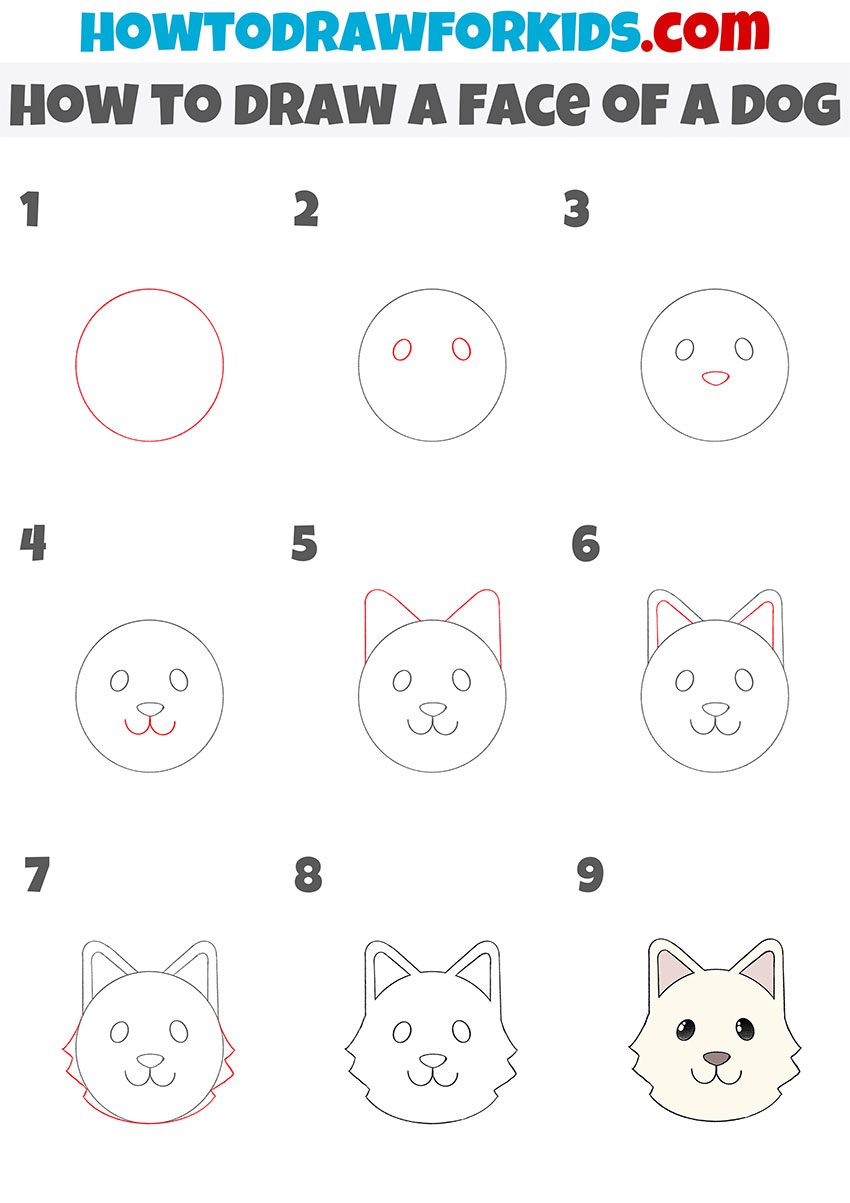 In this tutorial, I will show you how to draw a face of a dog. If you are a beginner, this lesson will help you acquire useful skills that you can use.
I hope you love animals and want to learn something new. This accessible instruction shows in detail how to draw a face of a dog.
The dog is the most popular companion animal, a devoted friend, and an excellent watchman who always lives with a person. There are different breeds of dogs that differ in appearance, temperament, and habits.
For dyeing fur, you can use the same color as recommended in the instructions, or you can use any other colors of your choice. Follow all the drawing steps in sequence and try to depict each element correctly.
Materials
Pencil
Paper
Eraser
Coloring supplies
Time needed: 30 minutes.
How to Draw a Face of a Dog
Draw the outline of the face.

Determine the size of the drawing and draw an even circle.

Depict the eyes.

Sketch out two small ovals.

Sketch out the nose.

The nose is small and has a triangular shape.

Depict the mouth.

From the bottom of the nose, draw two rounded lines.

Draw the ears.

Smooth lines draw two identical ears.

Add the inside of the ear.

Draw the same lines as in the previous step, but smaller.

Add details.

With the help of several lines depict the fur on the sides.

Correct inaccuracies.

Remove extra lines with the eraser.

Color the face of a dog.

Choose beige, gray, and black. Add highlights to the eyes.
As usual, I prepared a short version of the lesson in PDF format for you in advance. Download the file and enjoy drawing at any convenient time.