How to Draw a Fashion Sketch
In this tutorial, I will show you how to draw a fashion sketch. This tutorial will help you improve your skills in drawing the human figure.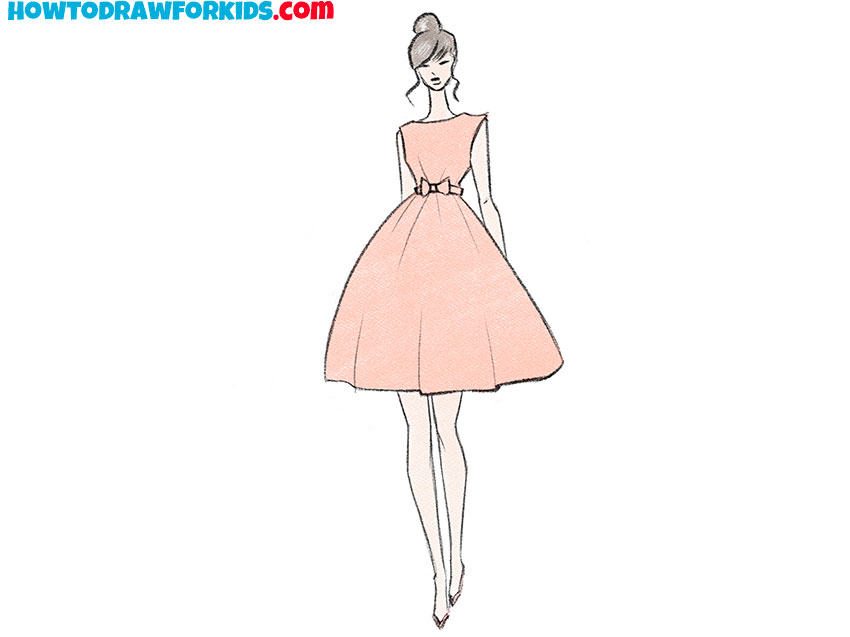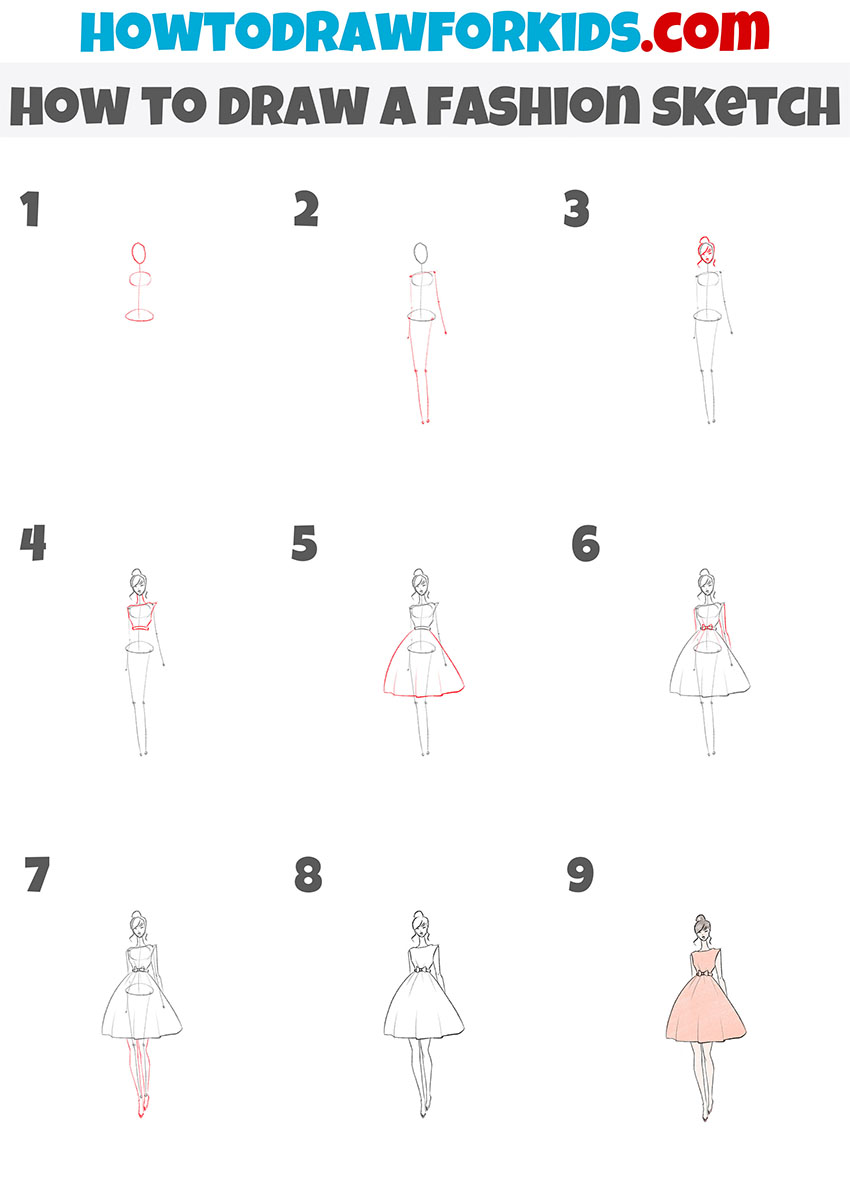 Now I will show in detail how to draw a fashion sketch. When creating new models of clothes, sketches are used, this is an important stage in the design of clothes. First, the designer imagines what the clothes will look like and draws a sketch.
First of all, you need to draw a human figure. In this case, it is a female silhouette. This step involves building the main parts of the body, making sure all lines are thin so that they can be easily removed if needed. Then you need to draw clothes.
In this lesson, you will learn how to draw an elegant women's dress. In a fashion sketch, you do not need to detail facial features and other parts of the body; here you need to focus on drawing clothes.
Materials
Pencil
Paper
Eraser
Coloring supplies
Time needed: 30 minutes
How to Draw a Fashion Sketch
Start drawing the silhouette.

Draw the head, draw a vertical axis down and add ovals at the level of the shoulders and hips.

Depict the legs and arms.

Draw the arms and legs with thin lines. Draw the large dot at the site of each joint.

Add the facial features and hair.

Sketch out the eyes, nose, and mouth and depict the hair using smooth curved lines.

Draw the neck and top of the dress.

From the head add down lines to depict the neck, draw the top of the dress, and add the belt.

Sketch out the bottom of the dress.

From the belt, drawdown smooth lines. Add the bottom outline of the dress using a wavy line.

Add the arms and bow to the belt.

Depict smooth lines down from the shoulders. Draw the small bow in the middle of the belt.

Depict the legs.

With smooth lines draw long slender legs and depict the shoes.

Correct inaccuracies.

With an eraser, remove all unnecessary lines in your drawing.

Color the fashion sketch.

Choose any color for the drawing.
For your convenience, I have prepared a PDF file containing a short version of the tutorial and additional useful tools. Download the file so that the lesson is available to you at any time.