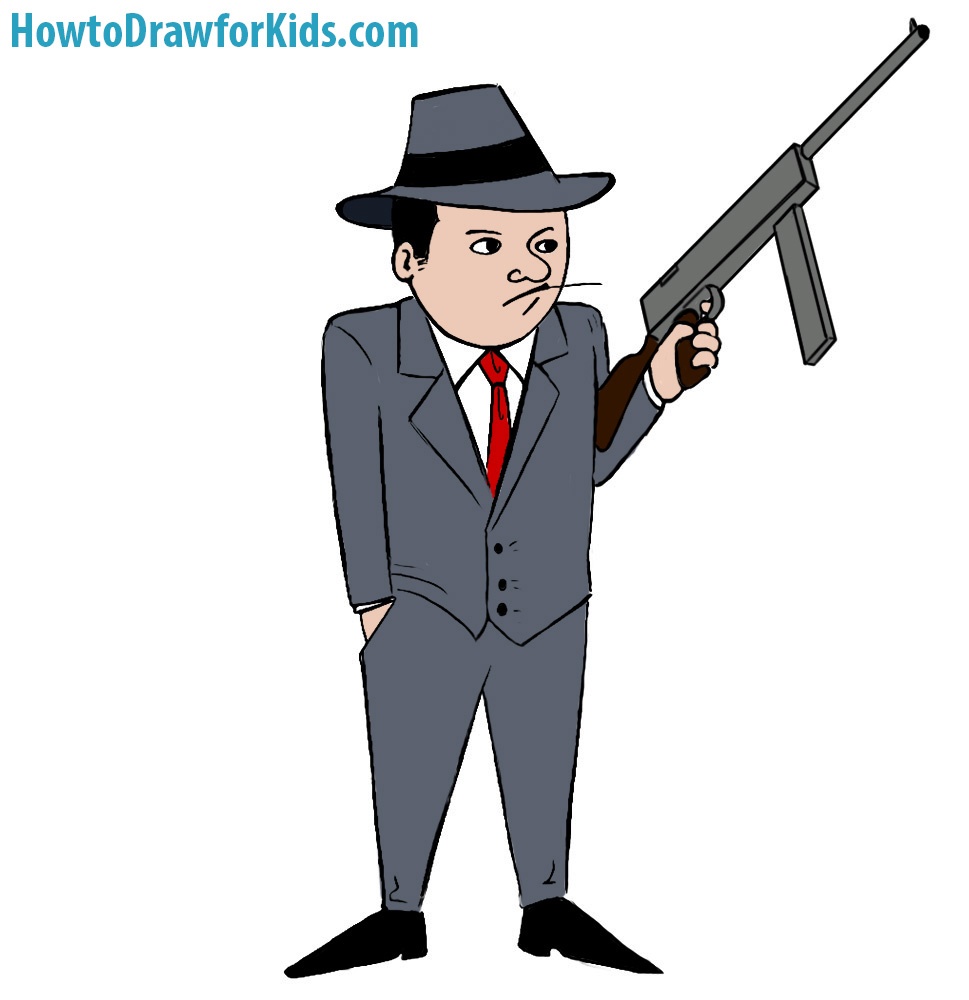 Have a nice day! Today I made a new drawing lesson in which I will show you how to draw gangster for kids.
Step 1
First, we draw an ordinary oval. The oval should be located at the top of the sheet.
Step 2
As you might guess the oval from the previous step is a head. So in this step, we will draw a pair of eyes.
Step 3
Now draw the nose. The nose of our character has a flat and wide shape.
Step 4
This step is really simple. You only should draw two lines under the nose to form the mouth.
Step 5
And we have another "few-lines step". Draw the ear and don't forget the toothpick.
As you know, the toothpick is an important attribute of any gangster. Maybe these guys are just worried about dental health?
Step 6
Ok, now we draw the contours of the hat as in our example.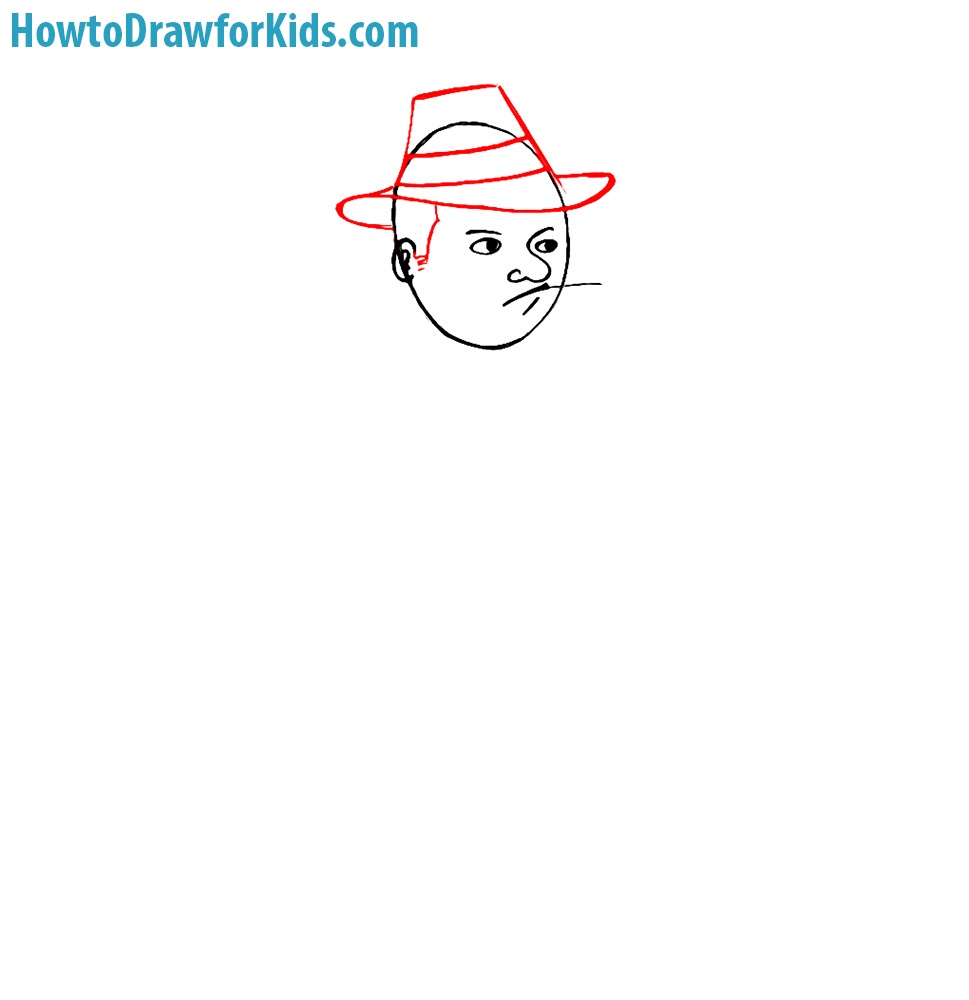 Step 7
So we are about halfway through our drawing lesson. Now it's time to begin to draw the upper part of the body. Here we draw the collars and tie of the suit.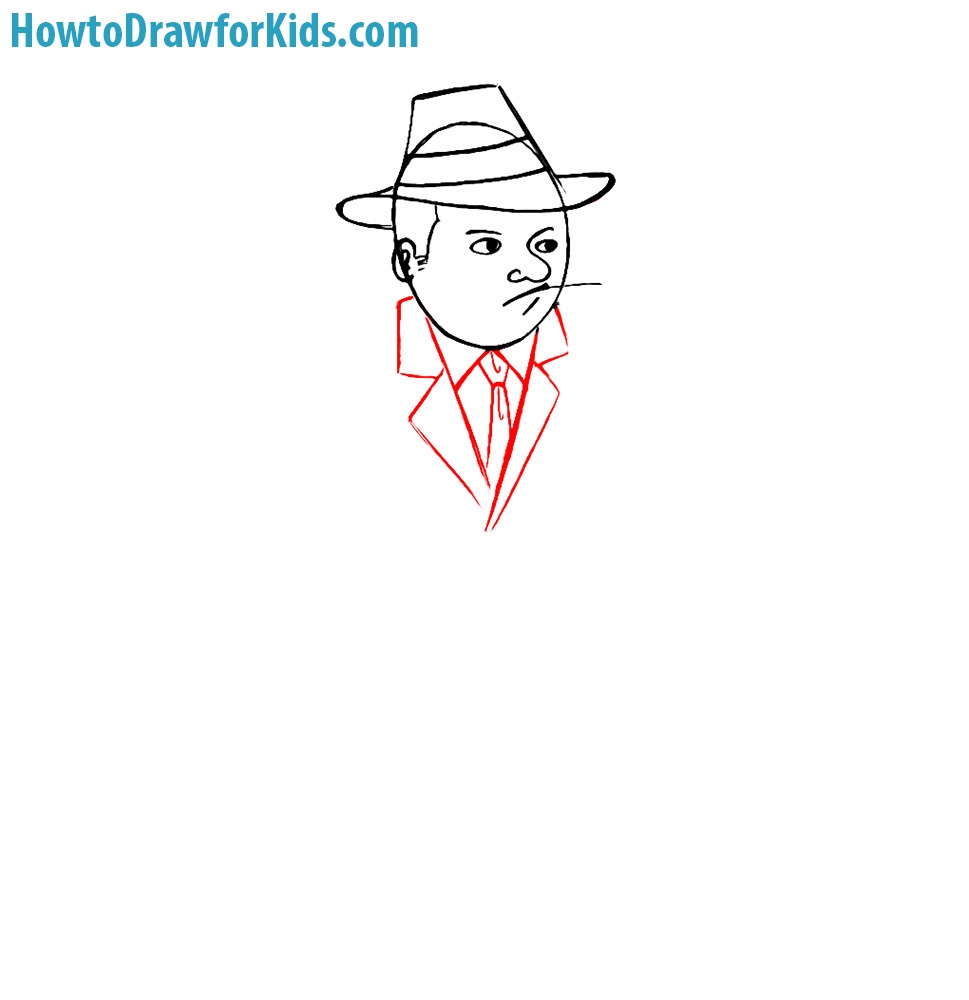 Step 8
Our gangster has very broad shoulders. In this step, we draw the left shoulder and the contours of the arm.
Step 9
Well, we get closer to the finish lines. Let's draw the contours of the body. The torso should be in the form of a rectangle.
Step 10
Following the example of the previous step, let's draw a second arm in which then we draw a weapon.
Step 11
Using straight lines draw out a weapon of our gangster.
Step 12
Using long and straight lines draw out the legs of our gangster.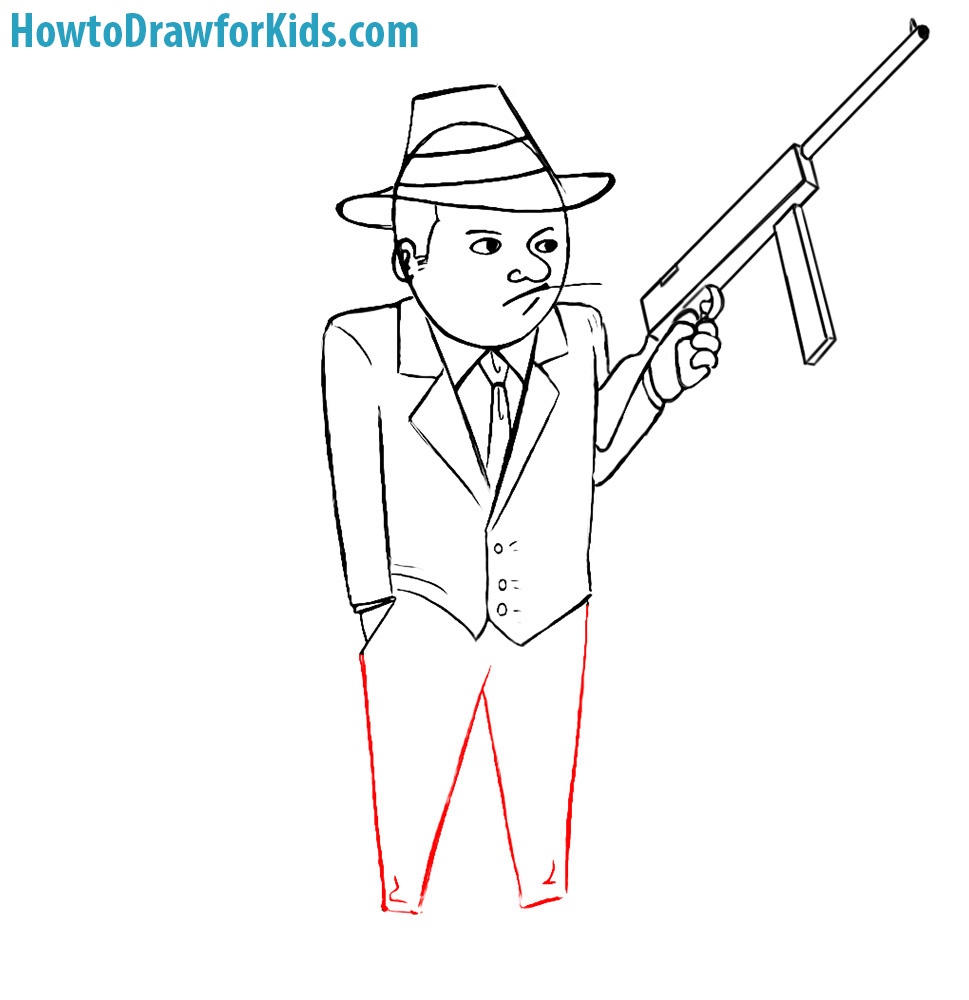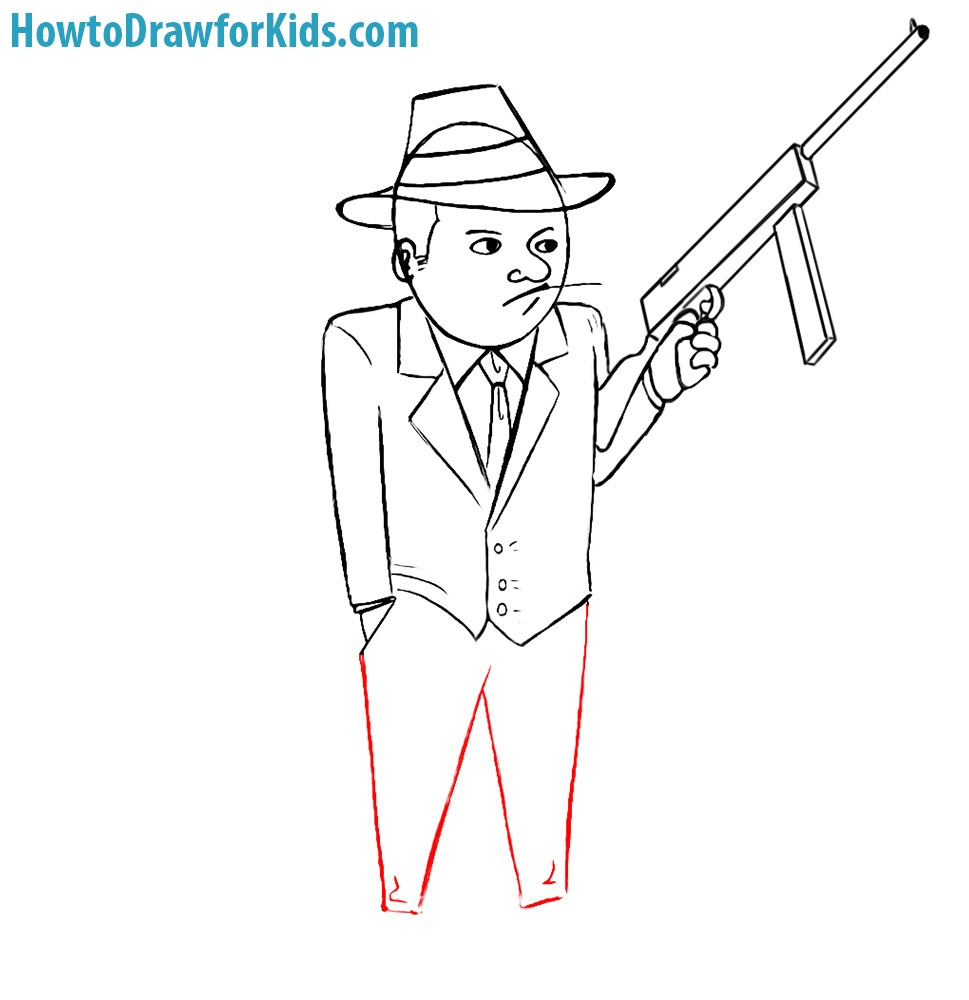 Step 13
We almost finished drawing the gangster. Here we just need to draw pointed shoes.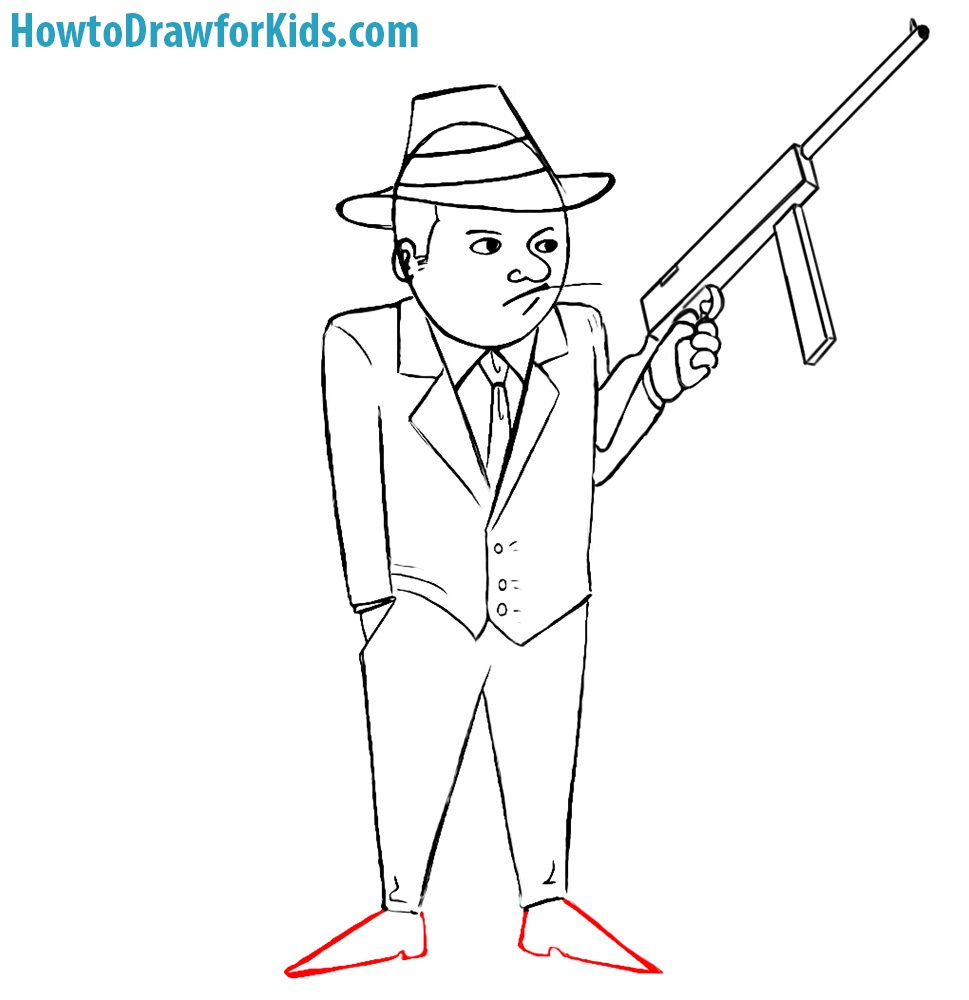 Step 14
Here we will just need to erase all unnecessary lines from the figure of our serious gangster.
Step 15
It remains only to paint over the figure of the gangster. Recall just that the gangsters most often dressed in gray or black suits.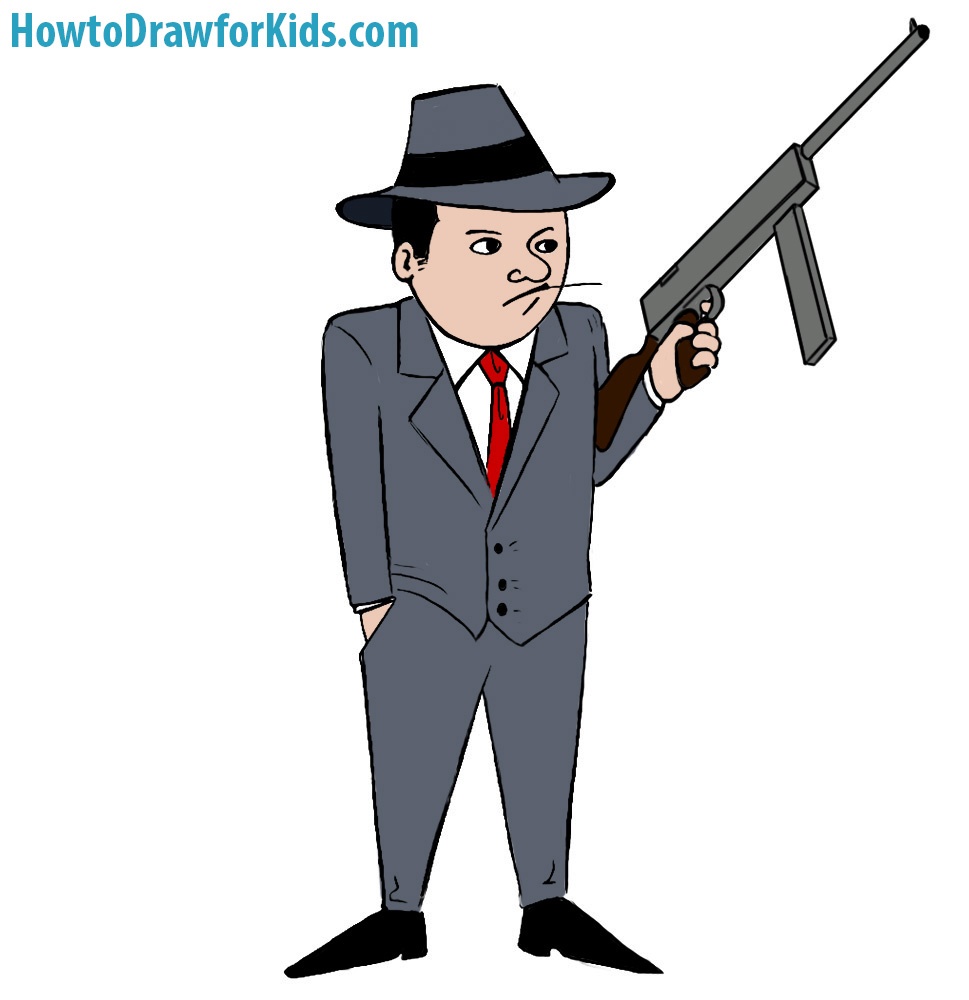 It was a drawing lesson about how to draw a gangster for kids. Do not forget to visit my other drawing lessons and share them with your friends.