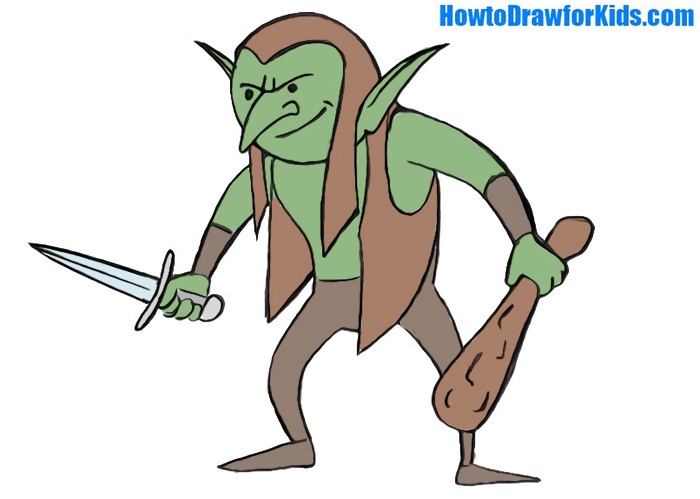 Hello, dear young artists and welcome to HowtoDrawforKids and to a drawing lesson about how to draw a goblin for kids! Goblins along with orcs and mummies are the most memorable creatures from myths and legends.
Step 1
Draw a circle as a guide for the head of our goblin.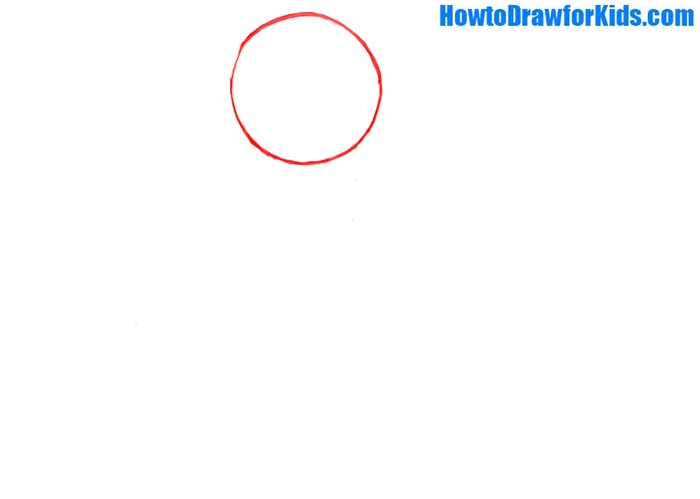 Step 2
Using simple lines outline the eyes, eyebrows, nose, and mouth of the goblin.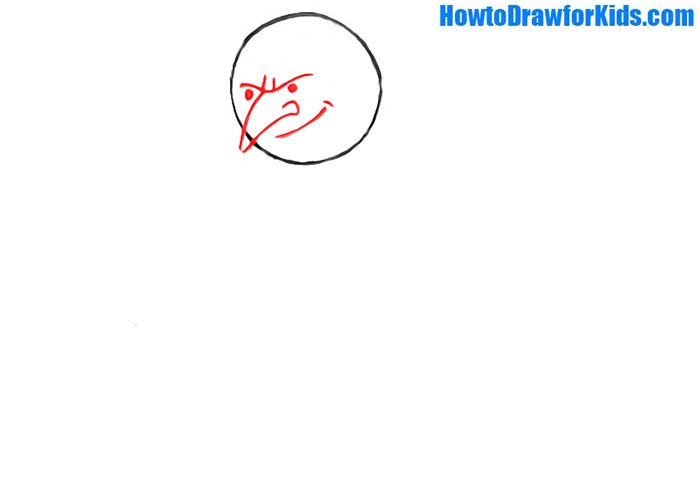 Step 3
Depict the large and sharp ears.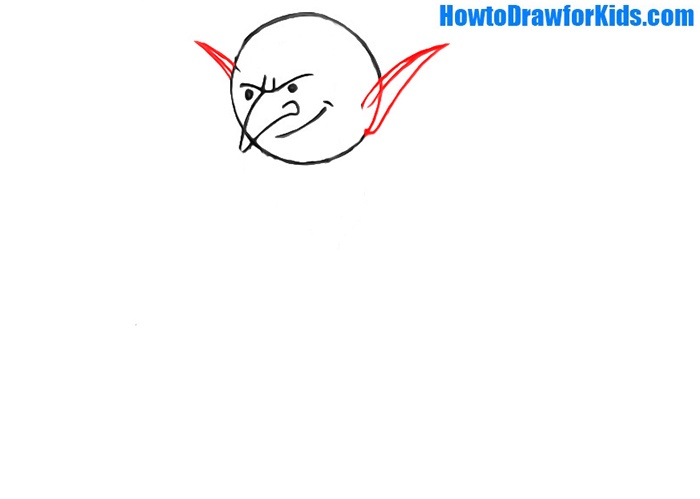 Step 4
Draw a cap that is quite typical for goblins.
Step 5
Sketch out the torso in the form of a bean.
Step 6
Draw the arms of the goblin. Draw the fists in which we will draw weapons in the future.
Step 7
Draw the thin legs. We drew the Goblin in shoes, but you can draw him barefoot.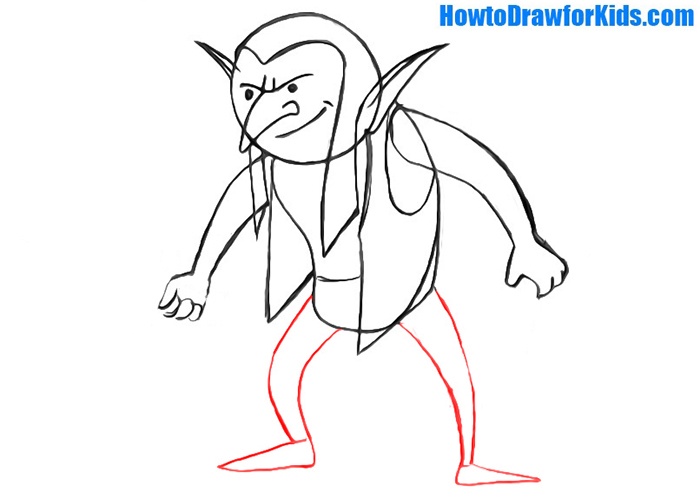 Step 8
Add details such as a vest, a dagger, and a club.
Step 9
Erase all the additional lines and get a drawing of the goblin.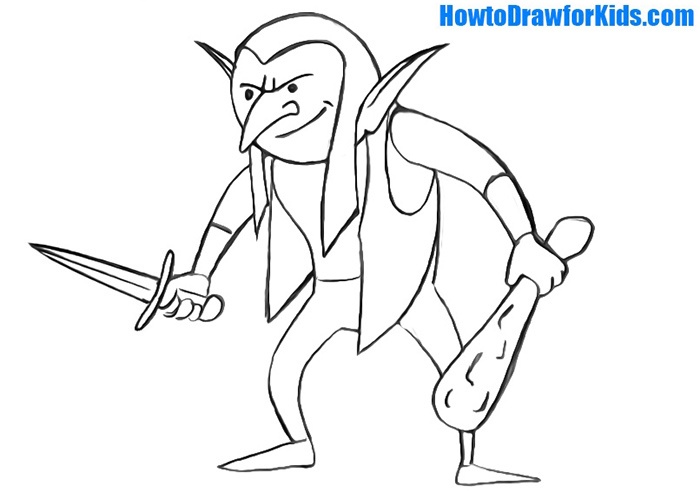 Step 10
We paint the goblin in green, and the clothes in brown or purple (just like the green goblin from Spider-Man).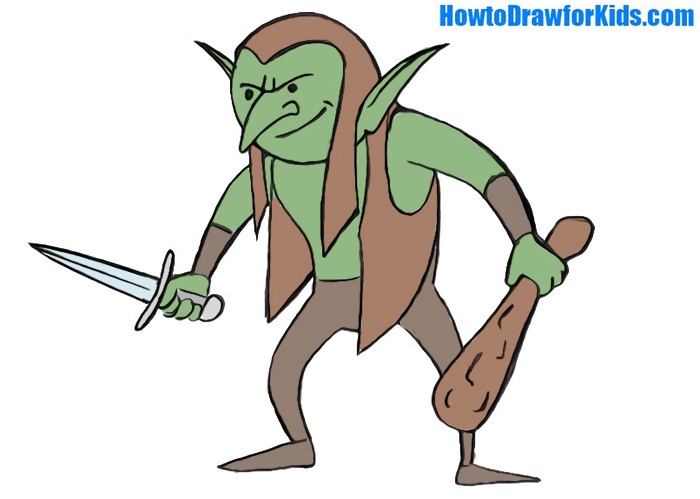 This was another instruction from a series of drawing lessons about fantasy. Goblins are often presented as very cunning and evil creatures of not very high intelligence (unlike wizards).
Goblins are supernatural human-like creatures that live, according to Western European mythology, in underground caves and do not tolerate sunlight. These little monsters have long become familiar to everyone who loves games, movies, and books in the fantasy genre.
And with my drawing lesson, now you can draw goblins too. And a short version of this drawing lesson will help you practice drawing this creepy creature at any time convenient for you.