In this simple lesson you will learn how to draw a hibiscus flower step by step. Repeat the steps and you will get great results.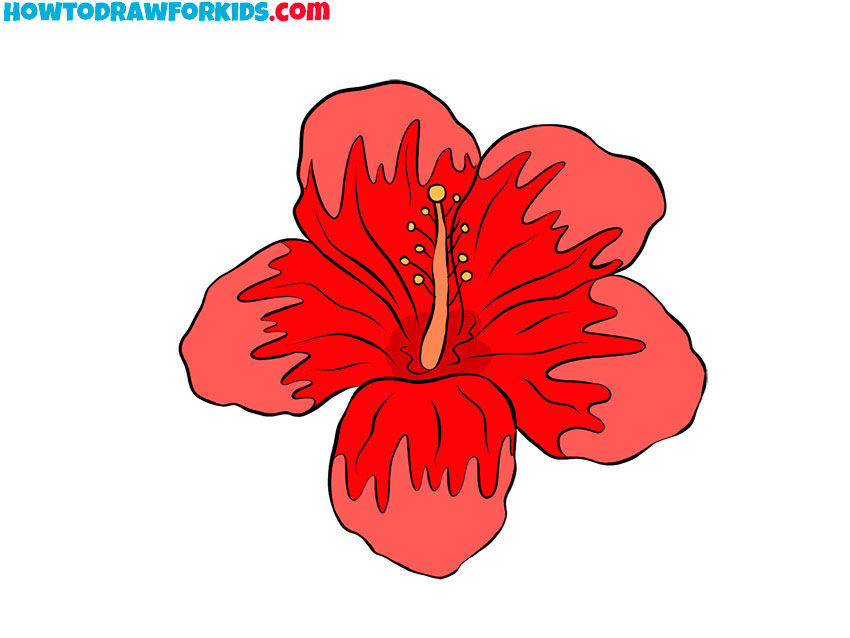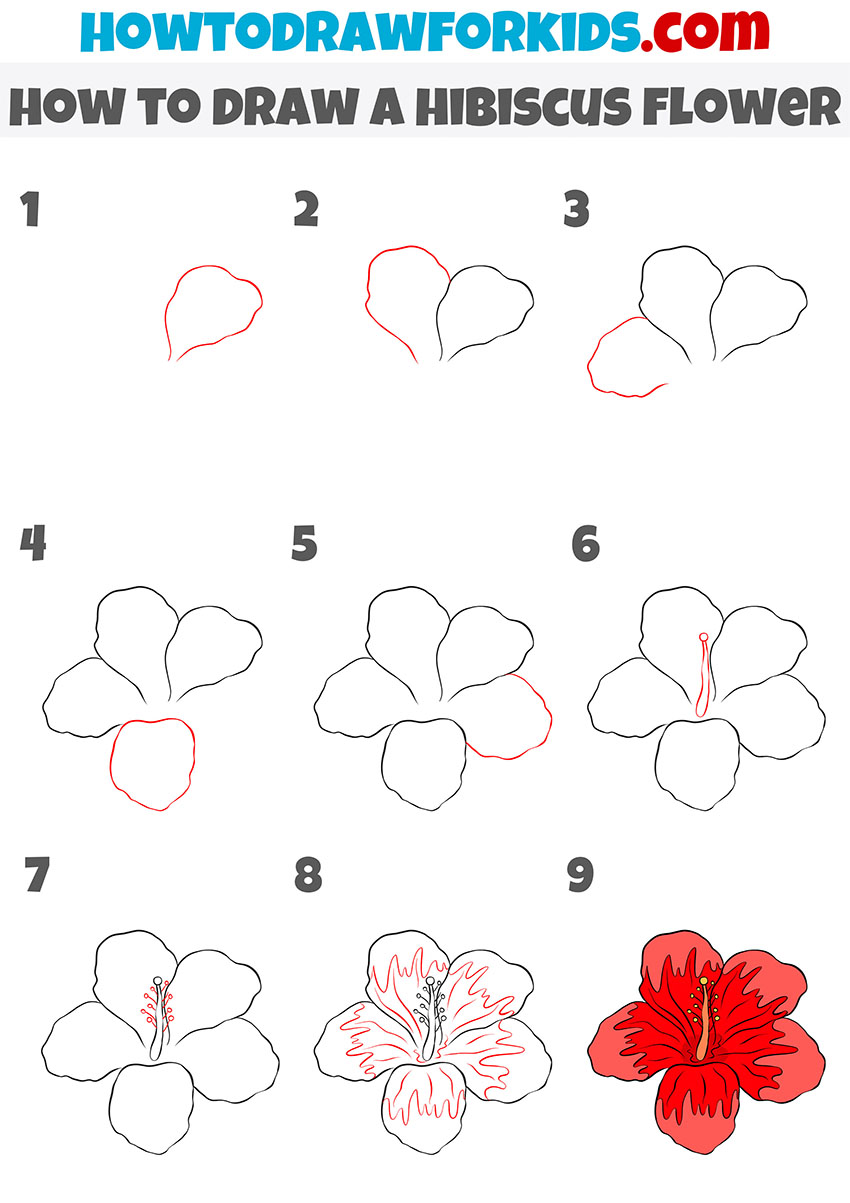 In this tutorial, I will show you how to draw a hibiscus flower. Undoubtedly, you will enjoy this creative activity, and you will acquire useful skills.
The hibiscus flower has five thin bright petals, a large pistil, and stamens. The shape of the petals is about the same, so you can easily draw this flower.
The color of the petals can be different – red, pink, yellow, white, blue, lilac. To color the flower, you can use the same color as in the example, or use any other color of your choice.
Materials
Pencil
Paper
Eraser
Coloring supplies
Time needed: 25 minutes.
How to Draw a Hibiscus Flower
Draw the first petal.

Using a smooth, slightly wavy line, draw one petal of the same shape as in the example.

Depict the second petal.

On the left, add another petal.

Add the third petal.

On the side, draw another petal using a smooth wavy line.

Draw the fourth petal.

Depict a smooth line at the bottom to get a closed loop, this will be the fourth petal.

Sketch out the last petal.

Draw the fifth petal with a smooth line.

Depict the pistil.

Draw smooth lines from the middle of the flower and add a small circle at the top.

Sketch out stamens.

Draw small round stamens along the edges of the pistil.

Add details.

Add an outline where the color of the petals will be different.

Color the hibiscus flower.

You will need pink and red for the petals and yellow for the pistil and stamens.
By tradition, I have created a PDF file with a short version of the lesson for your convenience. Download the file so that you can repeat the lesson at any convenient time, even if you do not have Internet access.