In this tutorial, I will show you in detail how to draw a human nose. I promise that the lesson will be simple and useful.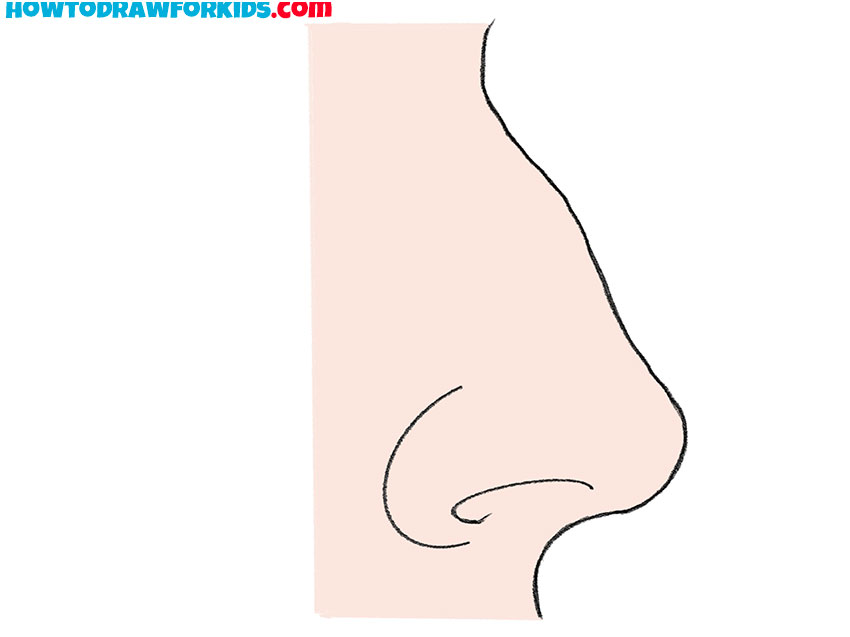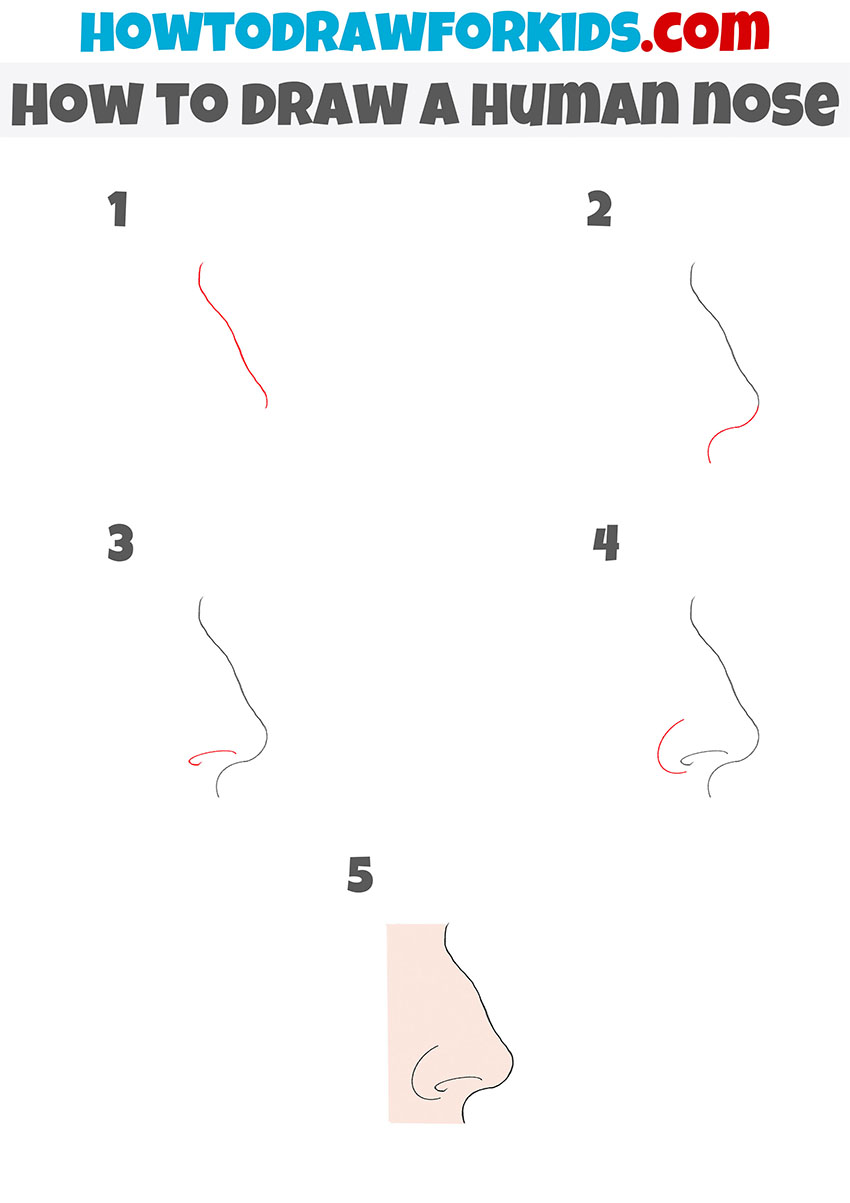 I present to you a simple instruction that shows how to draw a human nose. The lesson contains five steps that you can easily repeat. Here the nose looks realistic and has the correct anatomical shape. A man of any age can have such a nose.
Keep in mind that the shape of the nose in women and children has its own characteristics and is slightly different. If you master this lesson, then you can easily draw any other nose later.
In this lesson, you will get useful skills that will definitely come in handy in the future when you draw a portrait of a person. At the same time, be attentive to details and try to correctly depict all parts of the face.
Materials
Pencil
Paper
Eraser
Coloring supplies
Time needed: 20 minutes
How to Draw a Human Nose
Draw the top outline of the nose.

Depict a smooth curved line. Try to correctly draw the shape of the nose.

Depict the tip of the nose.

Continue the line to draw the bottom of the nose.

Add the nasal opening.

At the bottom of the nova, draw a curved line of the same shape as in the example.

Draw the outline of the nostril.

At this stage, sketch out a smooth rounded line.

Color the human nose.

Choose any color for the drawing.
Excellent! The next lesson is over and now you know how to draw a human nose step by step. You can further practice and draw a nose of a different shape. You can also try to draw the nose of the people around you. Thus, you will train your skills and subsequently be able to draw realistic portraits of people.
At the end of the lesson, I suggest you use the link where you can download a short version of the lesson in PDF format for free. Save this file so you can always use it even if you don't have Internet access.