How to Draw a Man for Kids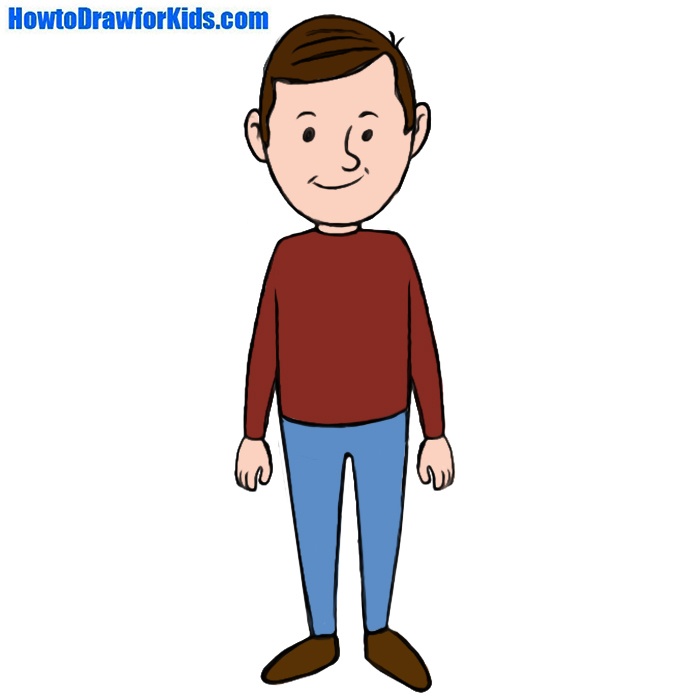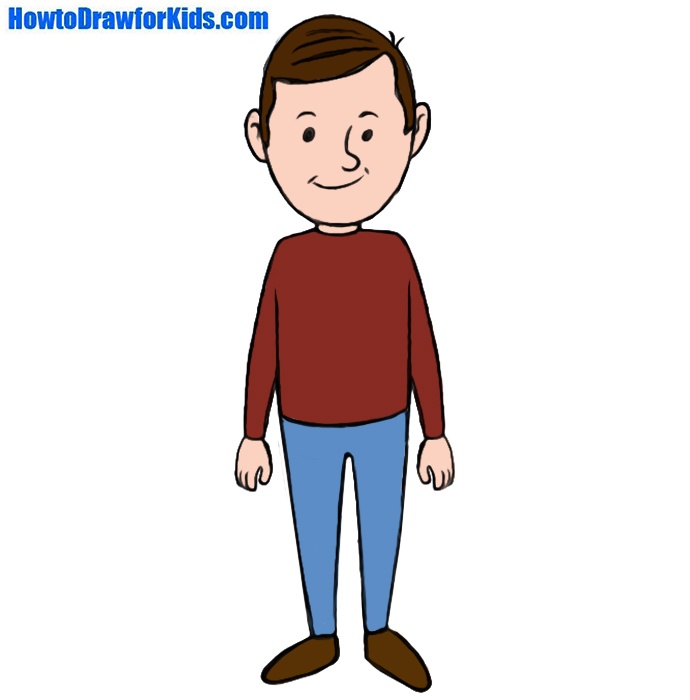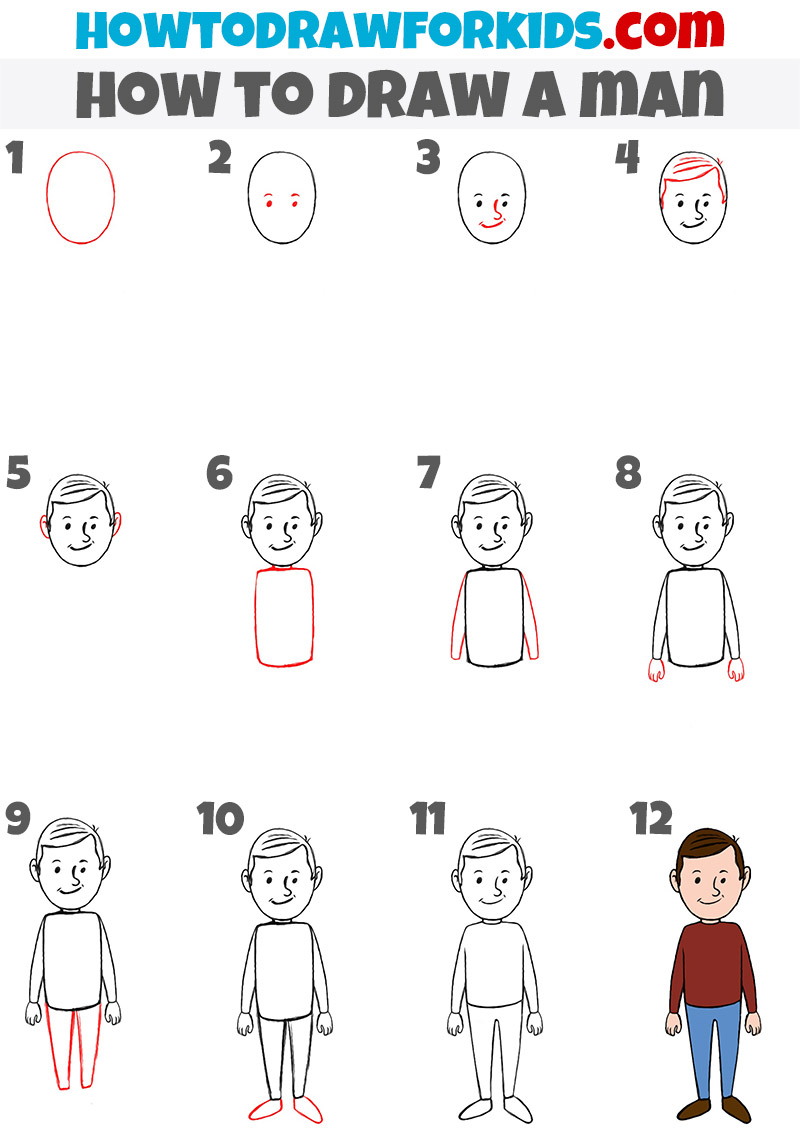 Hello dear young artists and welcome to Howtodrawforkids.com and to the instruction on how to draw a man for kids. As you can see the man in my drawing instruction drawn in a very simple style, so everyone can draw him using my guide.
Step 1
At first draw an oval as a guide for the head of our man.
Step 2
Sketch out the eyes using simple dots and eyebrows using curved lines.
Step 3
Draw the nose using simple lines and mouth using a curved line.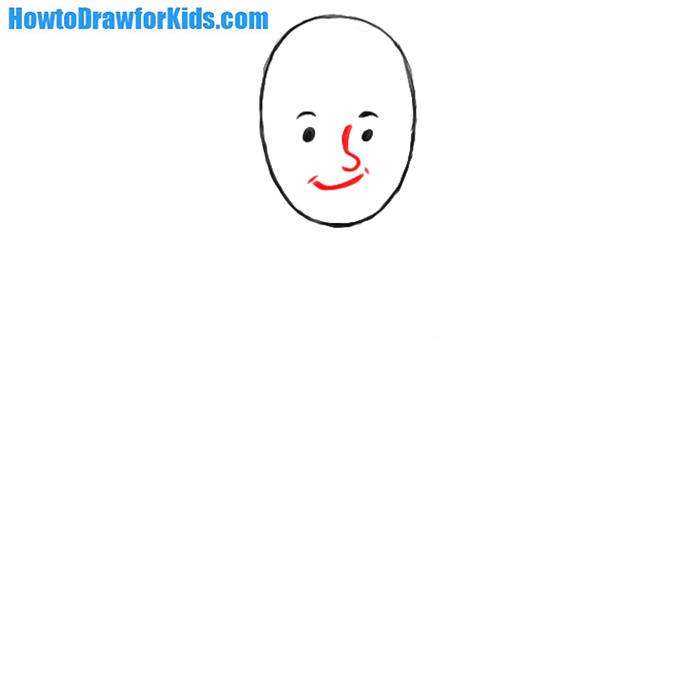 Step 4
Now draw out the line of hair as in my example.
Step 5
Draw the ears using curves and add lines inside the ears.
Step 6
Now sketch out the neck and torso in the shape of a rectangle.
Step 7
Now draw the arms using long rectangles tapering to the tips.
Step 8
Now draw out the hands and fingers as in my example.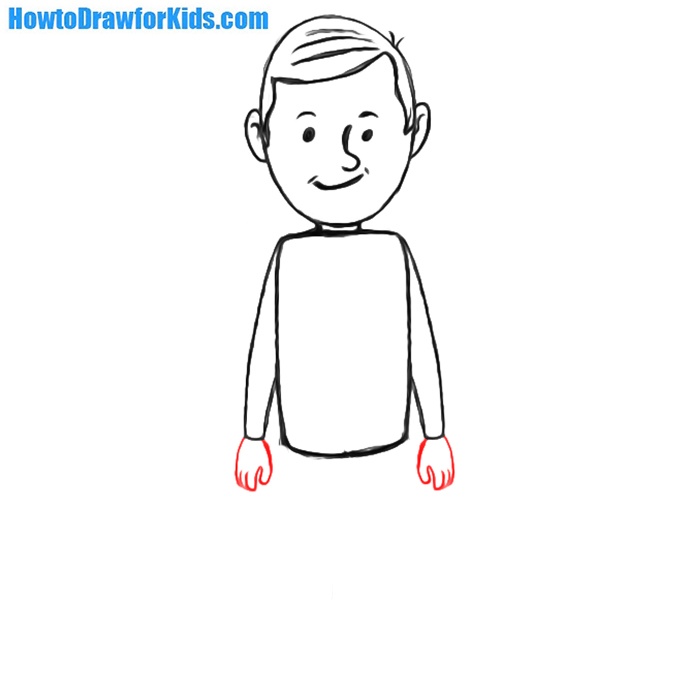 Step 9
Now to draw the legs that very similar to the arms from the previous step.
Step 10
And in this step draw out the feet. It is very simple.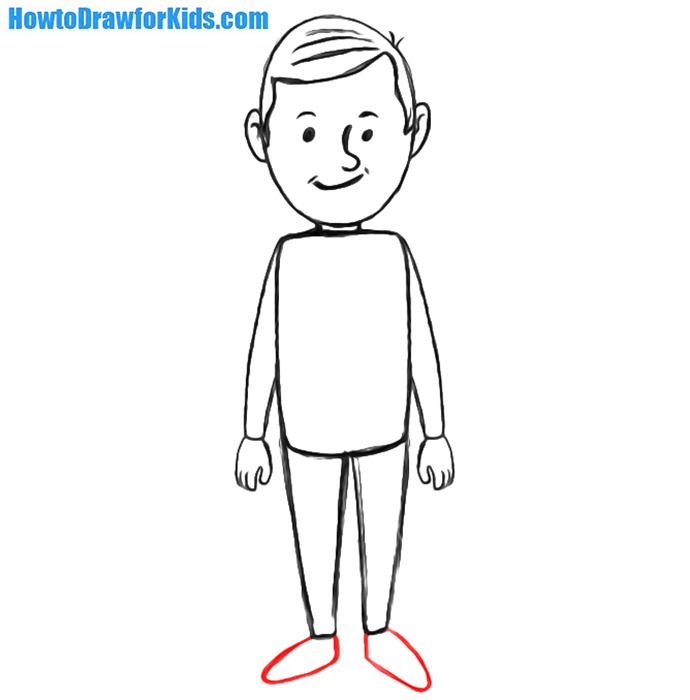 Step 11
Erase all unnecessary guidelines to get a clean drawing.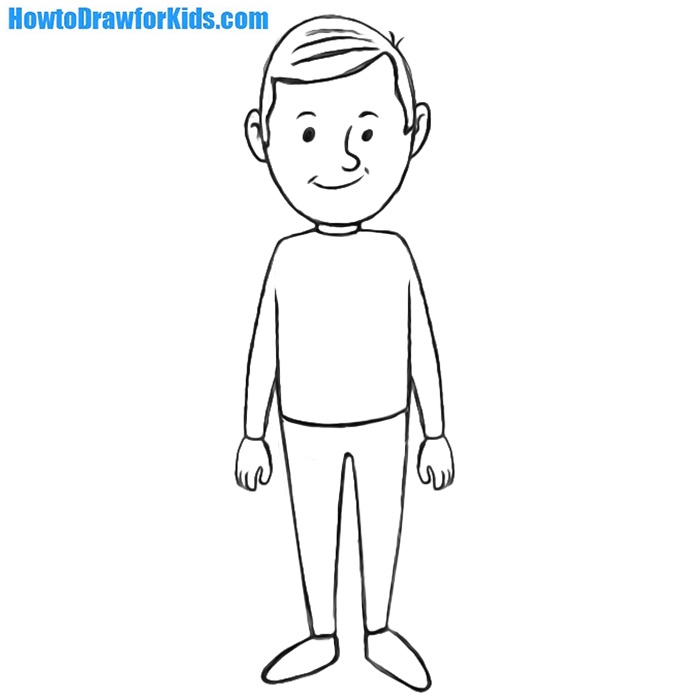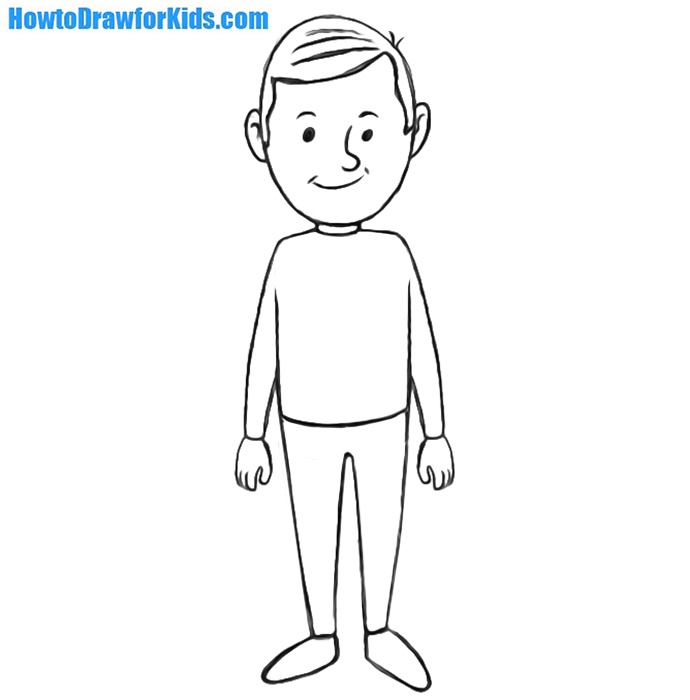 Step 12
Grab colored pencils, paints, or markers and start painting.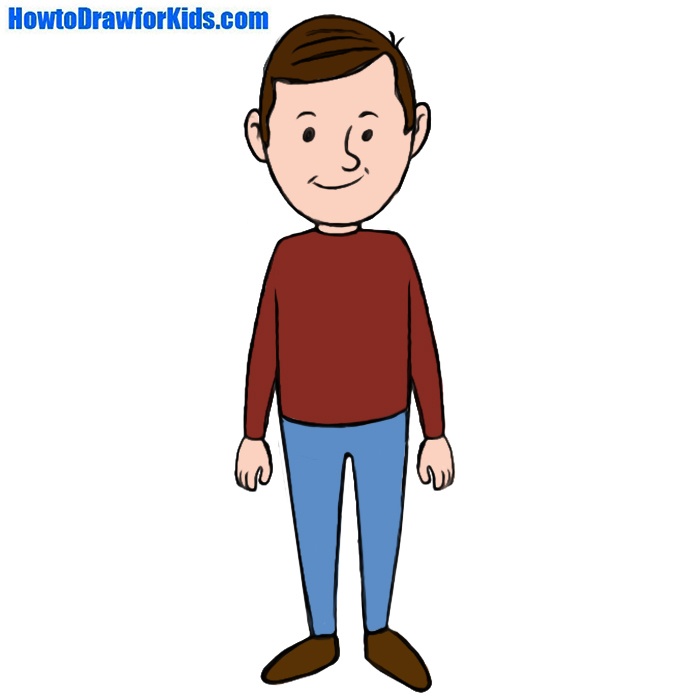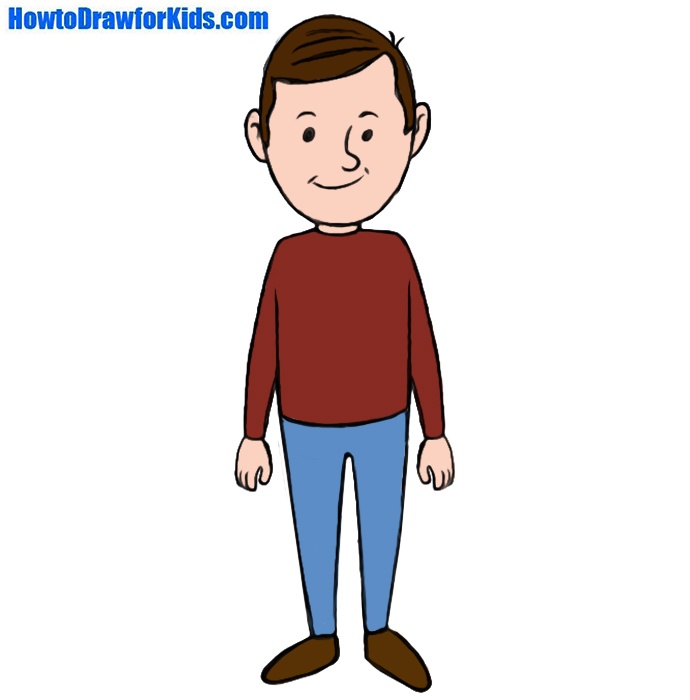 And I would like to complete the lesson with the traditional shortened version, with the steps gathered in one picture without text. Grab this shortened guide and use it at any desired moment or show it to those who also want to learn how to draw people.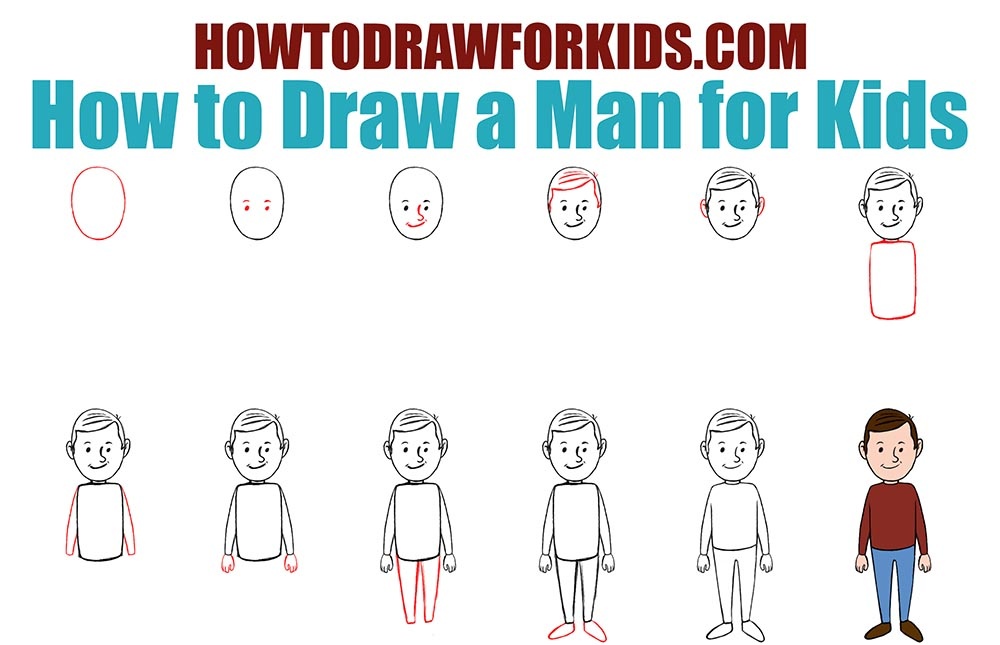 The instruction on how to draw a man for kids is over. Don't forget to share this drawing guide and subscribe to me in social networks (Pinterest, Google Plus, and all other social networks). Thank you for reading.