A rose is a very strong and at the same time delicate flower with expressive curves of petals, a unique bud shape, and a whole palette of colors. If you are interested in not only how to draw a rose easy, but also how to color it – at this tutorial can find useful tips.
Step 1
Outline the rosebud in the shape of an oval and stem with the help of a simple line.
Step 2
Now outline the rose petals with the help of curved lines and thicken the stem with another line.
Step 3
Now we draw the outer petals of the rose and the outlines of the bud.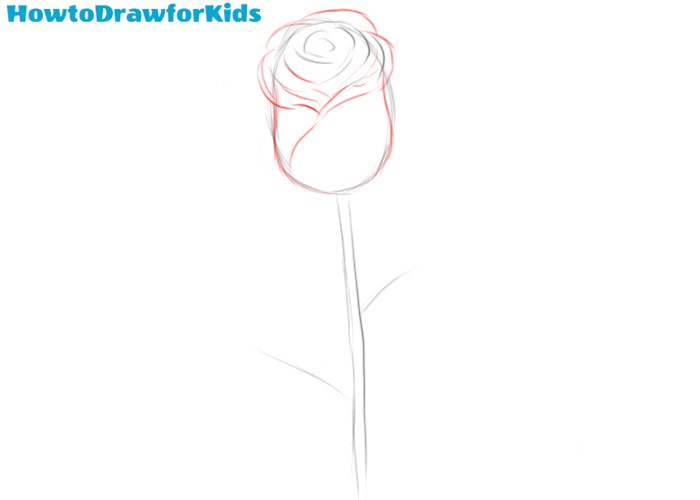 Step 4
A very simple step in which we outline the leaves of our beautiful rose.
Step 5
Now draw the sepals below the bud and sketch the veins on the leaves of the rose.
Step 6
If you exactly repeated all our instructions, then you will get such a rose.
Step 7
Take colored pencils, paints, or felt-tip pens and paint your rose like our artists did.
Step 8
Let's add some volume to our rose with the help of light shading.
It's probably hard to find a more beautiful flower than a rose. The rose always arouses interest and admiration, it's not for nothing that the rose became a symbol of expression of love. Not surprisingly, many people want to learn how to draw a rose. Is it hard to do? Absolutely not. In this article, I showed how to draw a rose in just a few minutes.