In this easy step-by-step tutorial, I will teach you how to draw a Santa face for kids. I promise this guide will be helpful for you.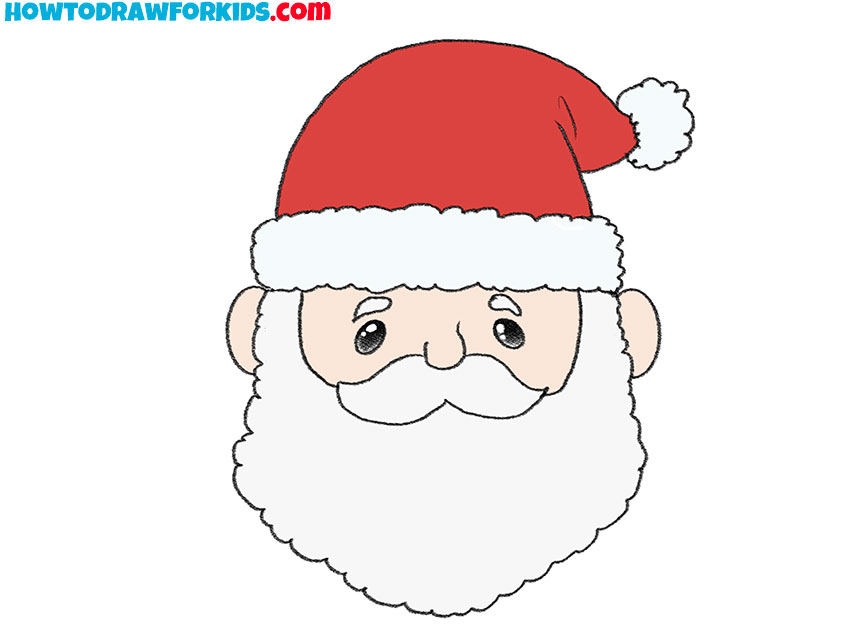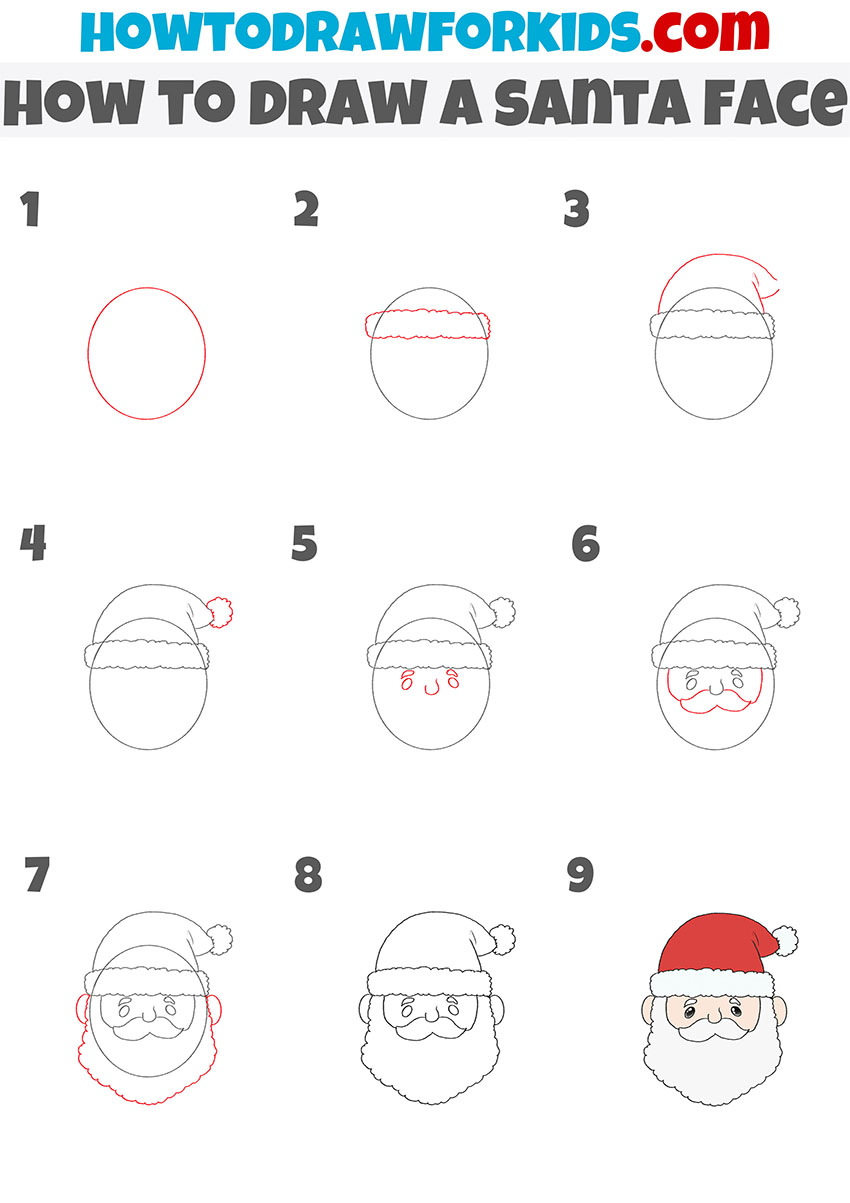 Now I will show you how to draw a Santa face. I promise that this lesson will be interesting and after its completion, you will have a pleasant impression.
I suggest you complete another exciting lesson in which you will learn how to draw a Santa face. Adults and children love this magical character who gives gifts at Christmas.
In the drawing, The Santa face looks very cute. Santa has a large white beard and a lush mustache. There is a traditional red hat on Santa's head with white fur trim.
The lesson is designed specifically for beginners, so simple lines are used here that you can easily repeat. Sequentially follow all the drawing steps and use slight hints to correctly draw all the elements of the picture.
Materials
Pencil
Paper
Eraser
Coloring supplies
Time needed: 30 minutes.
How to Draw a Santa Face
Draw the outline of the face.

Determine what the size of the drawing will be and draw an even oval.

Add the fur trim on the hat.

Use a jagged, wavy line to outline the fur trim.

Depict the outline of the hat.

From the fur trim, draw up smooth rounded lines and depict the curve of the cap at the end.

Sketch out the pom-pom.

At the end of the hat, draw a round fur pom-pom using jagged lines.

Add details.

Use smooth, rounded lines to depict the lush mustache and part of the beard.

Draw the beard and ears.

Using a jagged wavy line draw the long beard and add the rounded ears.

Correct inaccuracies.

Carefully remove all unnecessary lines.

Color the Santa face.

Choose any color for the skin and eyes and red for the hat. Add highlights to the eyes.
You can now download the short version of the lesson as a free PDF file so that you always have access to the lesson.