How to Draw a Simple Apple
Learn How to Draw a Simple Apple in Just 10 Minutes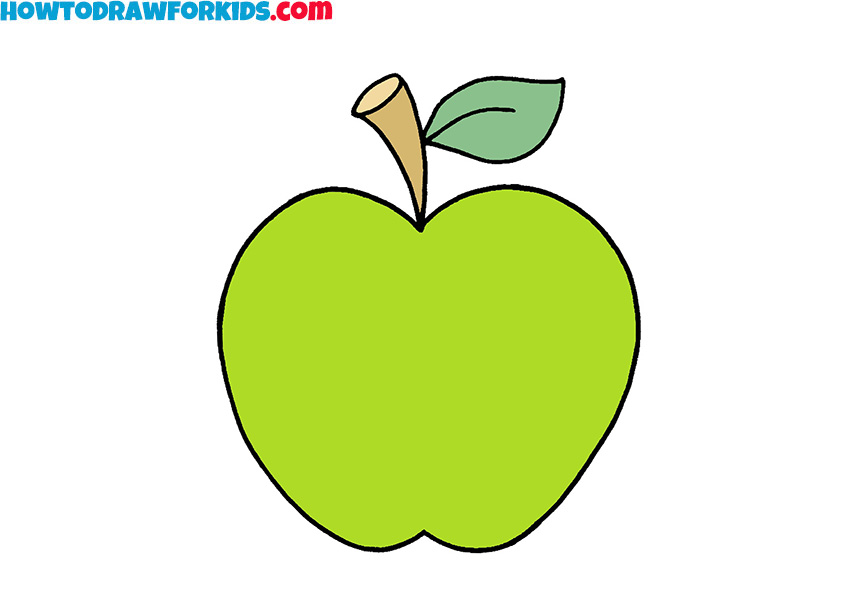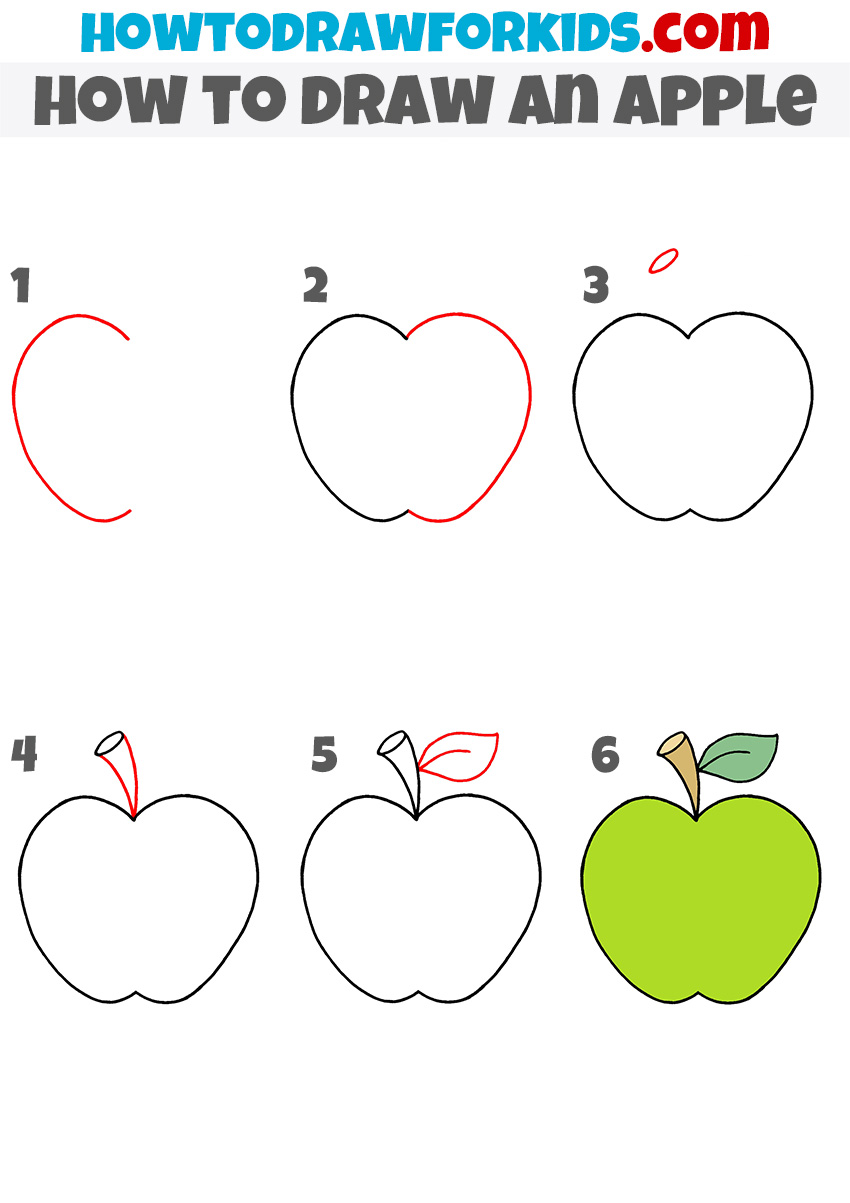 My lesson on how to draw a simple apple contains only six steps. This is the easiest drawing instruction for this fruit you will ever read. An apple very often serves as an object for still lifes, therefore, learning how to draw it will be very useful for a novice artist.
I know that young artists love getting great results in just a few simple stages. Because of this, the stages in my tutorial contain the most basic drawing rules without unnecessary tasks. You will see this as soon as you read the lesson on how to draw a simple apple.
Apple is one of the simplest and most understandable types of fruit. My drawing lesson will be just as simple and straightforward for you.
Materials
Pencil
Paper
Eraser
Coloring supplies
Time needed: 10 minutes
How to Draw a Simple Apple
Start drawing a simple apple.

Sketch out the left side of the apple, which looks a bit like the shape of the ear.

Continue drawing the main part of the apple.

Depict the second part. You will have a heart shape.

Add details.

Draw a small oval as in my example. This is the top of the stem.

Continue adding details.

Connect an oval to the apple by drawing the stem.

Complete the sketch.

In this stage, draw a leaf on the stem.

Color the drawing.

Apples are green, red, yellow. Choose a color for your artwork.
You have successfully completed the tutorial on how to draw a simple apple. I hope this tutorial was helpful to you. At the end of the lesson, of course, I prepared a free PDF file of this lesson for you. In addition to the lesson steps, this PDF contains a coloring page, a tracing worksheet, and a grid drawing worksheet.