How to Draw a Simple Christmas Tree
So, today I will tell you how to draw a simple Christmas tree. This tutorial is specially adapted for beginner artists.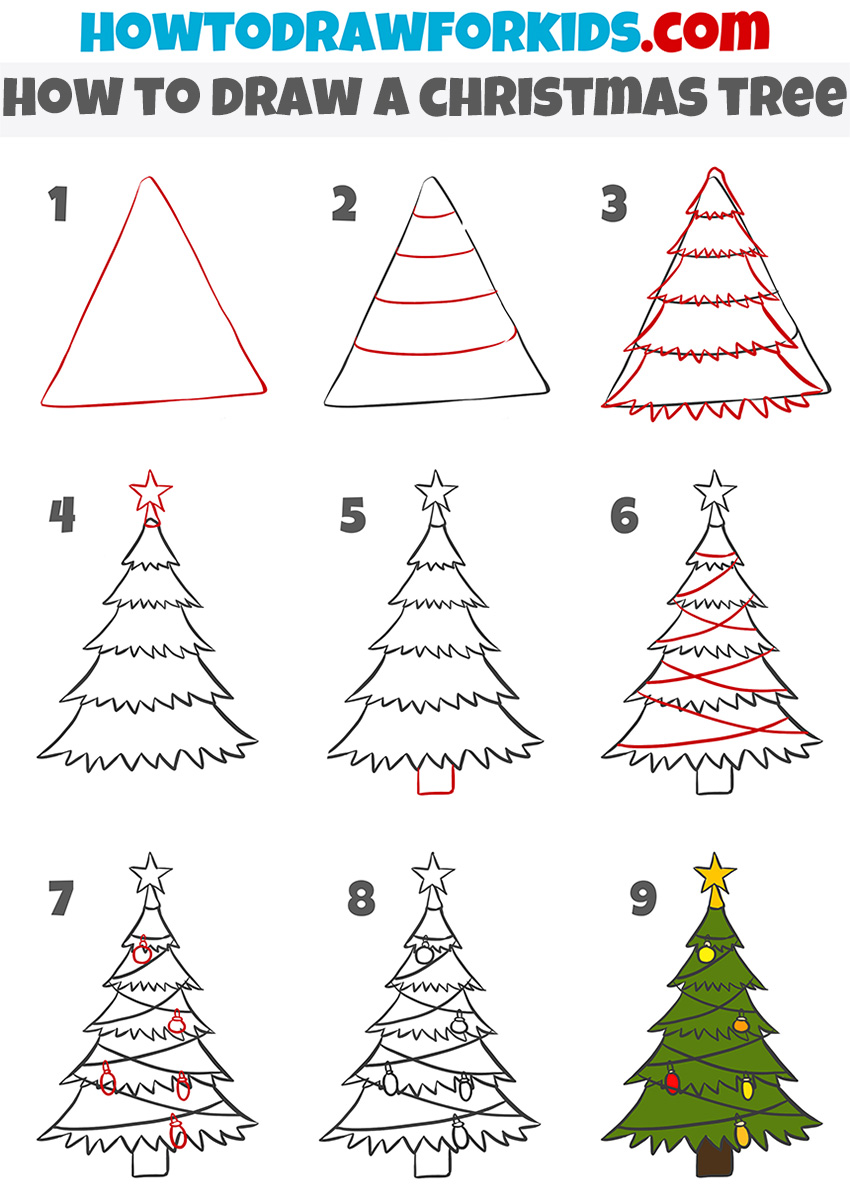 So let's find out how to draw a light Christmas tree. Christmas tree is a real symbol of the holiday. The Christmas tree has become an obligatory attribute of the winter holidays relatively recently. However, it is now impossible to imagine any home on Christmas without this beautiful symbol.
I have prepared this tutorial especially for beginner artists. Just follow the sequence of steps and you will get great results.
So, take your painting supplies and paint this gorgeous tree. Do not forget to write in the comments about your result!
Materials
Pencil
Paper
Eraser
Coloring supplies
Time needed: 30 minutes
How to Draw a Simple Christmas Tree
Create a foundation.

It looks like a large triangle in the center of the paper.


Add horizontal lines.

Divide the triangle into several parts using smooth horizontal lines.

Create the effect of needles.

To do this, draw some jagged lines that match the lines from the previous step.

Draw a star.

Depict a small star on top of your tree. Choose any star design you like.

Draw a small section of the trunk.

It should be a very small rectangle at the bottom of our Christmas tree.

Add Christmas garlands.

In my case, it looks like oblique lines. You can paint any decorations you like.

Draw Christmas tree decorations.

Add some decorations of your choice. Balls are a great choice for a Christmas tree.

Delete extra lines.

Check all the lines and proportions of all the previous steps. This is a very important step.


Color this Christmas tree.

Choose any color you like for your Christmas decorations.
I have prepared a PDF that contains a short version of this drawing tutorial. In this PDF, you will find all the information you need to complete this guide. First, you will find a compact version of this post that you can use even if the Internet is not available. This is very convenient, in fact. You will also find a few more drafts that will make your drawing as convenient as possible, even if you are experiencing slight difficulties.