In this tutorial you will learn how to draw a unicorn face step by step. This lesson will be helpful for you.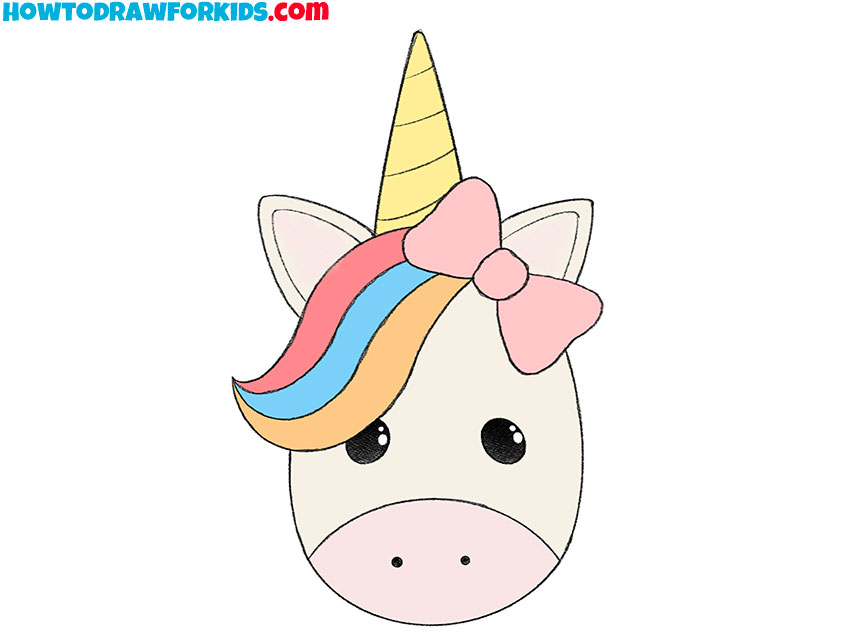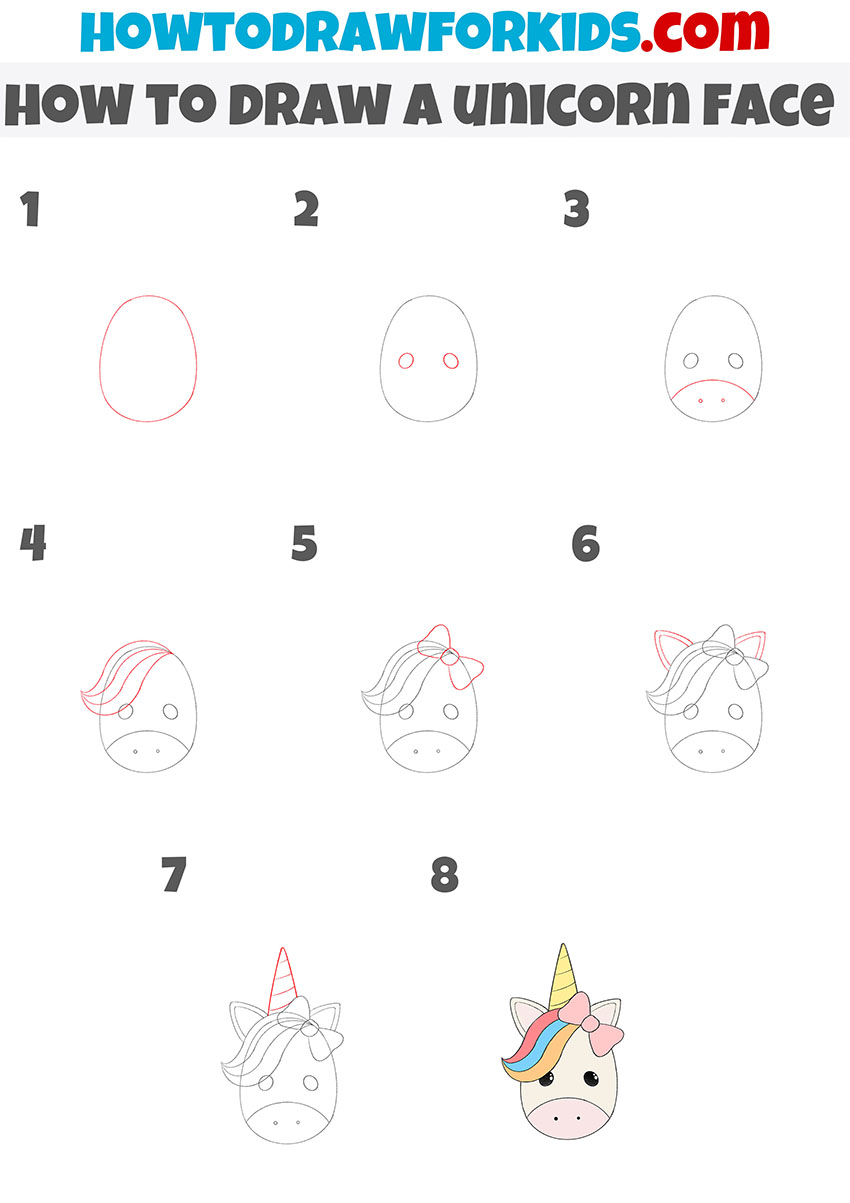 In this tutorial, I will show you how to draw a unicorn face step by step. This will be a simple and fun lesson that you will enjoy doing.
The unicorn is a mythical creature in the form of a horse that has a pointed, spiraling horn on its forehead. It is a symbol of purity, strength, and wisdom. Perhaps you have repeatedly met the image of a unicorn in print publications, in cartoons, or in the form of toys and souvenirs.
The picture shows a cute unicorn. You can see that there is a bow on the head, which serves as a decoration, several delicate shades were used for coloring. All this gives the unicorn a funny look.
If you want to draw the same cute unicorn, then prepare all the necessary supplies and carefully follow all the steps in this instruction.
Materials
Pencil
Paper
Eraser
Coloring supplies
Time needed: 30 minutes.
How to Draw a Unicorn Face Step by Step
Draw the outline of the face.

To do this, you need to draw an even oval.

Sketch out the eyes.

Approximately in the middle of the face, draw two small ovals.

Depict the lower part of the face.

Draw a semicircular line and put two small circles to depict the nostrils.

Draw the hair.

From the top of the head, draw some smooth, curved lines to depict the strands of hair.

Sketch out the bow.

On the head, draw the bow of the same shape and size as in the example.

Add the ears.

Using smooth lines draw two ears that are triangular in shape.

Depict the horn.

From the crown, draw upward lines to depict the horn. Add a few thin lines to the horn.

Color the unicorn face.

You will need several colors – yellow, beige, pink and blue.
I've prepared a short walkthrough PDF for you in advance so that you can return to this tutorial at any time, even if you don't have Internet access.