Hello dear young artists, now you will learn how to draw a zombie for kids. This will be a very simple lesson, however, like all my drawing lessons on Howtodrawforkids.com.
Step 1
First of all sketch out the head of our zombie, which is more like a potato.
Step 2
With one line draw zombie eyebrows and creepy eyes in the form of semicircles right under the eyebrows.
Step 3
We draw the mouth in the form of an oval and teeth using simple crossing lines. Make the nose of the zombie with two short lines.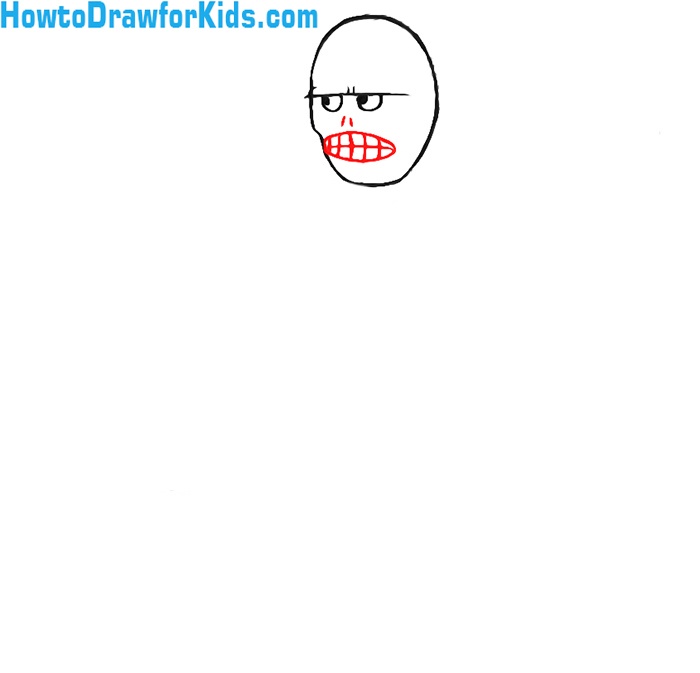 Step 4
Draw an ear in the form of a semicircle and a line of the cheekbone. Sketch out the rare hair using short lines.
Step 5
Draw the torso of our zombie in the shape of a long drop.
Step 6
Draw out the arms of our zombie and twisted fingers.
Step 7
Using long straight lines draw the legs and feet as in my example.
Step 8
Add some details such as lines of ribs and pants.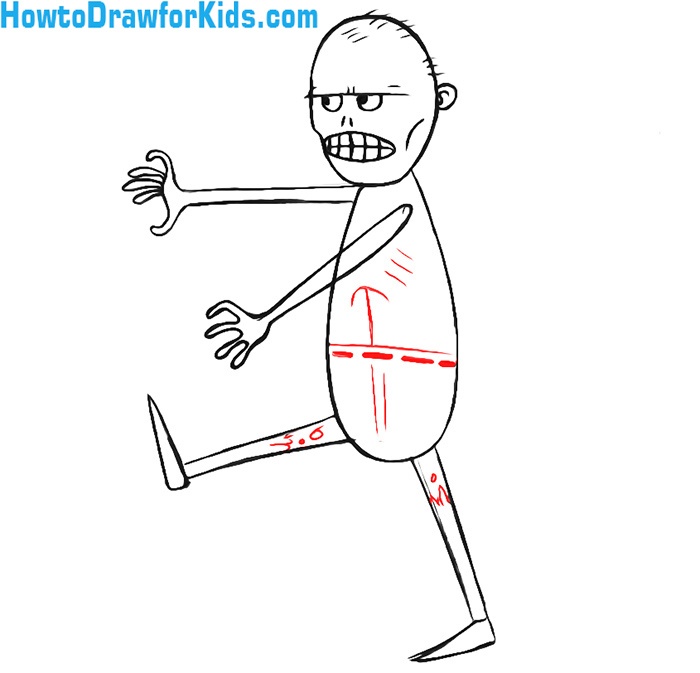 Step 9
Erase all unnecessary lines making your drawing clean and completed.
Step 10
Paint the zombie in yellow-green color, pants in brown, eyes and teeth in light yellow (similar to light bulbs in the lesson about the robot).
As you already noticed, we very much like to draw different monsters and creatures from fantasy and fairy tales, such as mummies and vampires.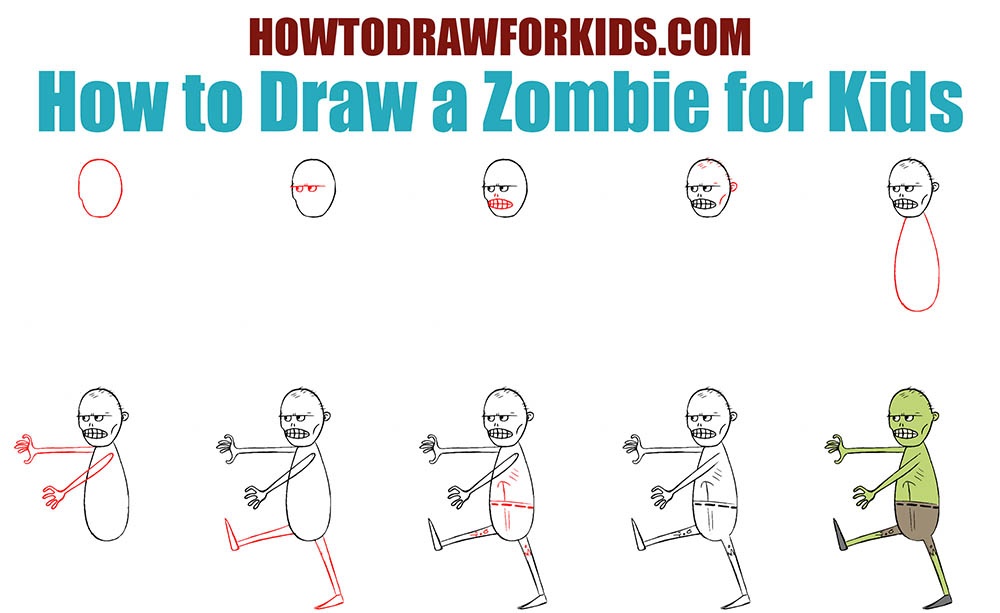 Zombies, or "the living dead," are an integral part of the mass culture. In different works of pop culture their appearance is drawn in different ways, it can be either the revival of the dead (and most often it is a massive phenomenon), or some kind of zombie virus (for example, as in Resident Evil) or the result of hypnosis from a powerful magician. Whatever the way a zombie appears, it will be drawn just like in this drawing guide.