How to Draw an Anime Boy Face Step by Step
In this tutorial, you will learn how to draw an anime boy face step by step. The lesson will be useful for any novice artist.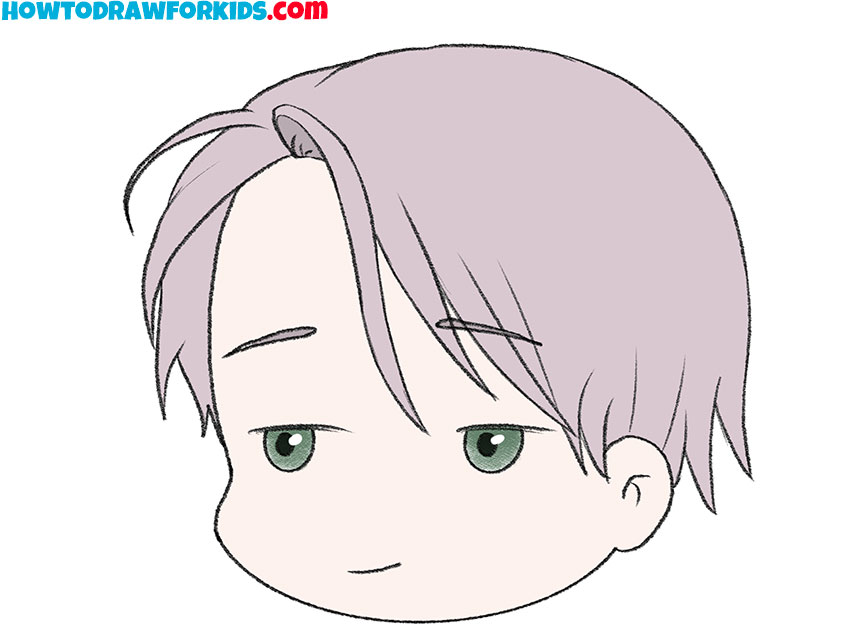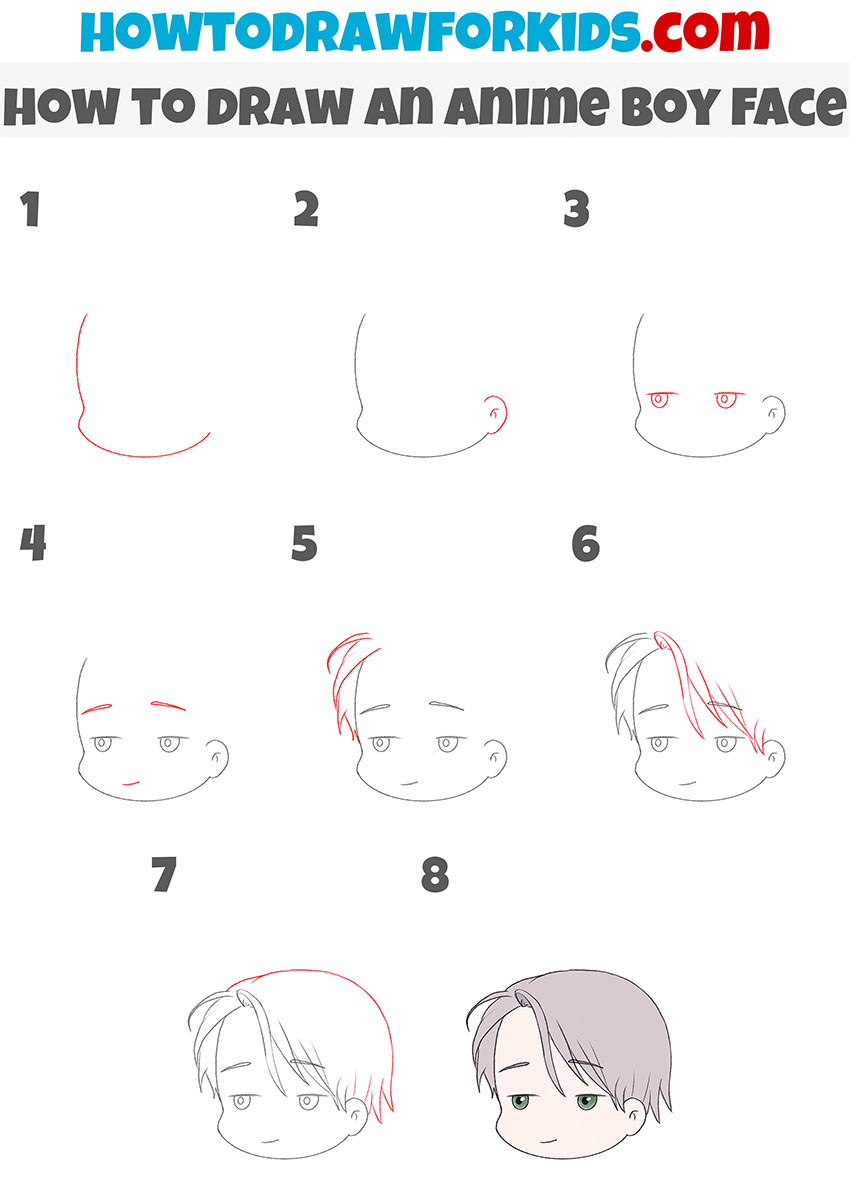 I am glad that you are interested in the drawing lessons presented on this site and especially for beginners, I have created a fascinating lesson on how to draw an anime boy face step by step. You have repeatedly seen anime characters, and now you have to draw one of the characters of Japanese animation yourself. It will be a little boy who looks thoughtfully into the distance.
If you have drawn anime characters before, you will notice that the facial features are very expressive and contain a small amount of elements, and the hair is well detailed. The boy's hairstyle consists of many spiky strands.
In this drawing, the elements of the face are depicted primitively and at the same time, emotions are well expressed. Pay attention to the proportions—the boy has a wide face and facial features are located at the bottom of the head. Try to depict the same proportions in your drawing.
Materials
Pencil
Paper
Eraser
Coloring supplies
Time needed: 30 minutes
How to Draw an Anime Boy Face Step by Step
Draw an oval for the face.

Depict a smooth curved line, while depicting a bulge in the place where the cheek is located.

Sketch out the ear.

On the right side, add the small rounded ear and immediately draw the inner part.

Depict the eyes.

The eyes are set low and far apart, the upper eyelid partially covers the iris.

Add the eyebrows and mouth.

Depict the thin eyebrows and use a short line to draw the mouth.

Draw part of the hair.

On the left side, depict individual strands using smooth, curved lines.

Depict the hair on the forehead.

Sketch out a few spiky strands on the forehead.

Add the rest of the outline of the head.

With the help of a smooth line, depict the crown and add a few strands at the back of the head.

Color the drawing.

In this tutorial, you will need beige and different shades of gray to color the eyes and hair.
Now you have learned how to draw an anime boy face. If you liked this lesson, then leave a small review in the comments. I will be glad to receive feedback from you. Finally, I suggest you download a short version of rock in PDF format. In this file, you will find a brief instruction and additional useful materials needed to complete the lesson.