In this guide, I will tell you how to draw an apple for kindergarten. Use my tutorial to get great results in a very short time. I hope this really helps to improve your skills.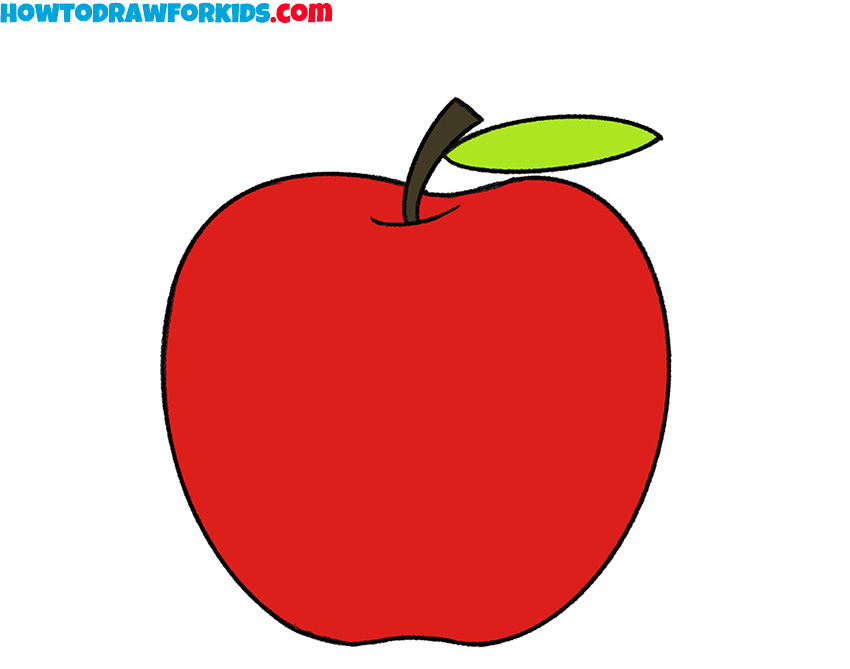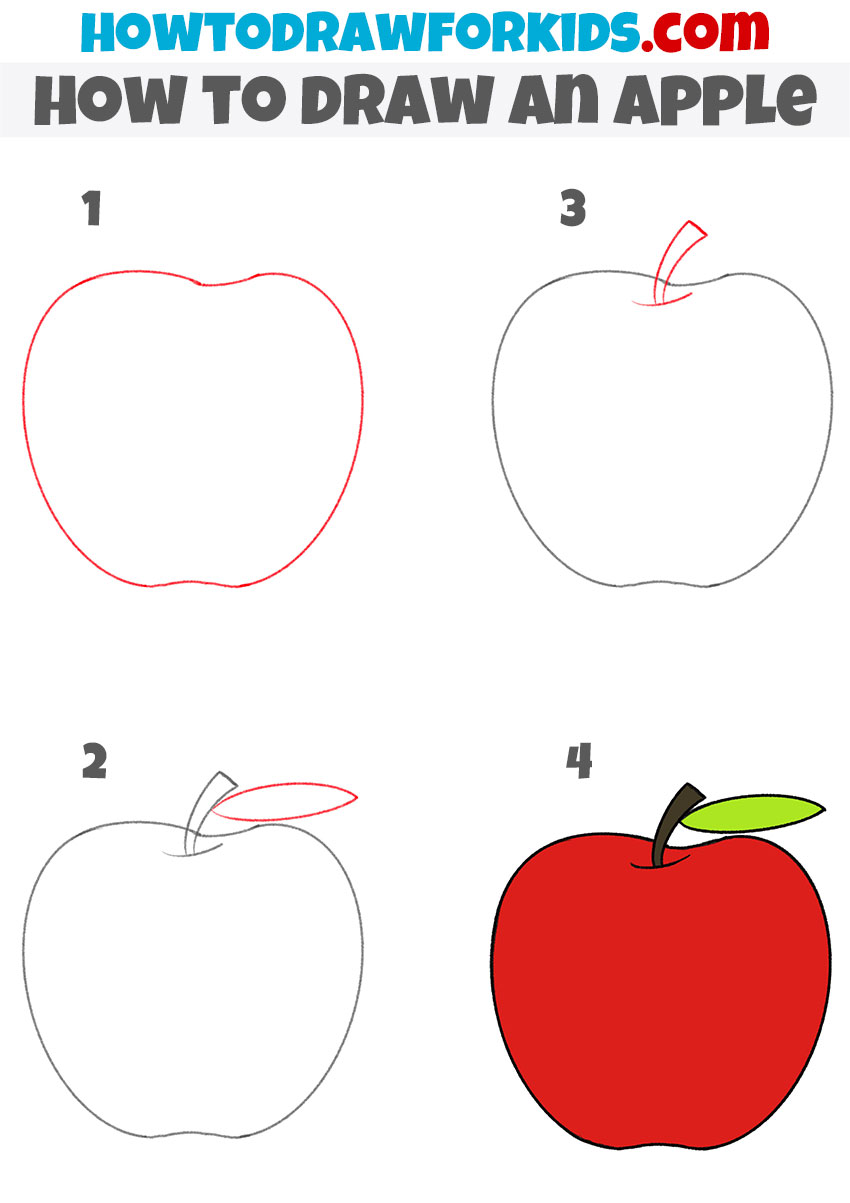 In this tutorial, I will show you how to draw an apple. When children learn to draw, fruits are among the very first objects to draw. Apples are the most popular of all fruits and are loved by adults and children. Apples have been known to us since early childhood, and at some point there is a desire to draw a beautiful apple. This is very easy to do, and you will see for yourself.
This tutorial contains a few simple steps. The simplest elements that you can easily repeat will be used here. This lesson will be useful for children and novice artists. You can use the acquired skills in your subsequent work. For example, you can paint a beautiful still life with an apple. You can draw an apple on a plate or in a basket and add some objects to make a vivid, meaningful drawing.
So prepare all the necessary supplies and get to work.
Time needed: 10 minutes
How to Draw an Apple for Kindergarten
Draw the outline of the apple.

Depict a circle with a smooth line, as shown in the example.

Draw the stem.

Use a few short lines to add a stem at the top of the apple.

Depict a piece of paper.

Draw an oval leaf with sharp corners.

Color the apple.

Use red for the apple, green for the leaf, and brown for the stem.
I hope you enjoyed this tutorial, completed all the steps quickly and are now enjoying the result. Try drawing some more apples and experiment with color each time. You know that there are many varieties of apples in the world, so draw several apples of different colors. For example, you can draw a yellow or green apple. Or you can paint a yellow apple and make a red spot on the side. Another tip – if you add highlights, then your apple will look more realistic. Try different options and share your impressions in the comments.
For your convenience, I have prepared a PDF file that contains a short version of the lesson. Download the file and use these useful tools whenever you feel like drawing.