How to Draw an Eagle Step by Step
In this tutorial, I will show you how to draw an eagle step by step. The lesson consists of nine simple steps that you can easily repeat.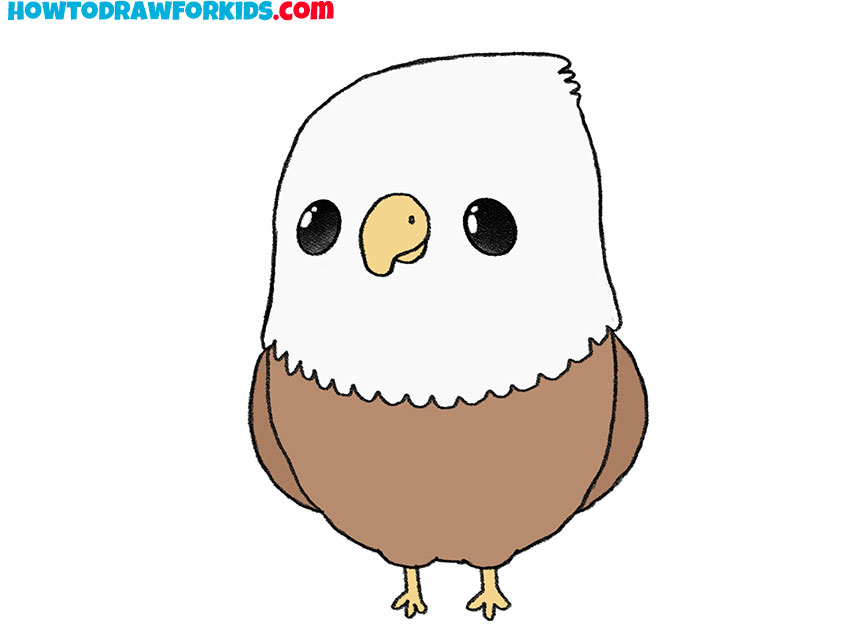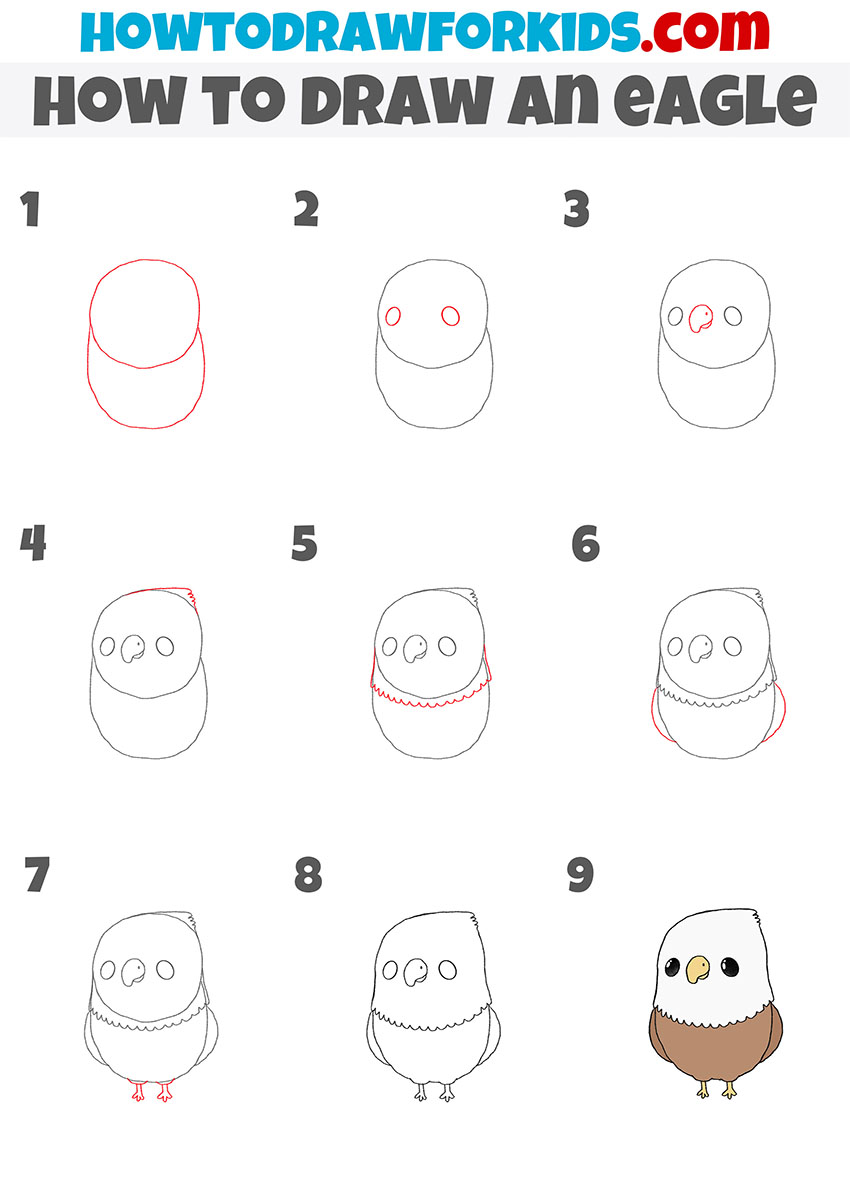 If you like to draw birds, then you will definitely like this lesson. Here I will show you how to draw an eagle step by step. The eagle is a large bird of prey that lives in mountainous and steppe areas.
The eagle has a powerful body, wide wings, and a curved beak. The eagle sees its prey at a great distance and is able to develop great speed during the flight. In many cultures, the eagle symbolizes courage, pride, and strength.
In the picture, the eagle is depicted in a cartoon style and looks very cute. With the help of simple instruction, you will quickly and easily draw an eagle. Be careful at every step of the drawing and use small hints.
Materials
Pencil
Paper
Eraser
Coloring supplies
Time needed: 30 minutes
How to Draw an Eagle Step by Step
Draw the outline of the head and torso.

First draw a circle to depict the head, then draw the torso using a smooth, rounded line.

Sketch out the eyes.

Depict two even ovals of the same size.

Depict the beak.

The beak has a curved shape and is located at eye level.

Add the tuft on the head.

Depict an uneven wavy line at the top of the head.

Draw the plumage.

Depict the plumage at the bottom of the head with a wavy line.

Sketch out the wings.

On each side, draw smooth rounded lines.

Add the legs.

Legs are short. Draw toes on each foot.

Correct inaccuracies.

Use the eraser to remove all extra lines.

Color the eagle.

You will need beige, brown and black. Add highlights to the eyes.
Download the PDF file, which contains a short version of the lesson and additional useful materials. This will help you return to the lesson at any time.