In this lesson, I will tell you and show you in detail how to draw an easy house. This lesson will be useful for beginners.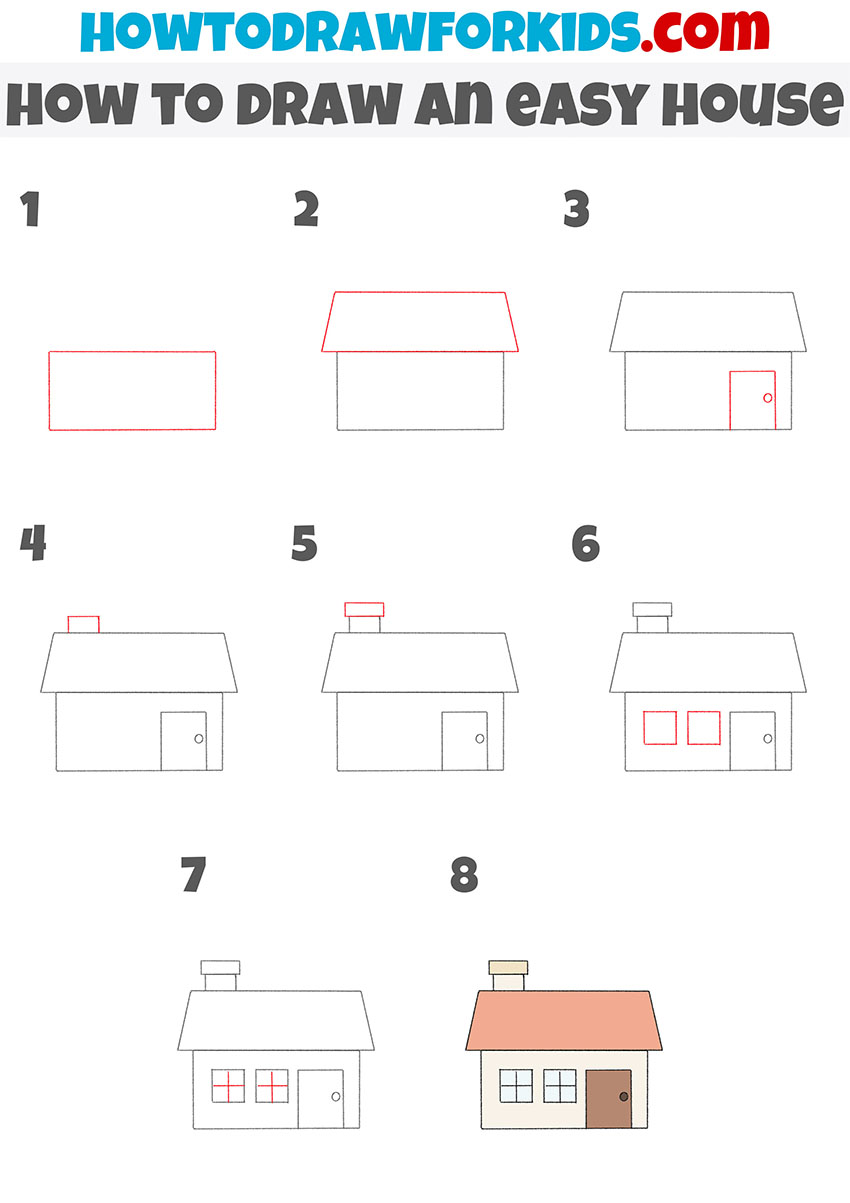 If you are taking the first steps on the path of creativity, then you will definitely like this lesson and will be useful. Now you will learn how to draw an easy house step by step. In this lesson, you will once again train your ability to draw even straight lines.
The figure shows a house that has the simplest design. It shows a roof, windows, a door and a chimney. All elements are very light in execution and are simple geometric shapes.
In the process of completing the lesson, you can use any tools at hand that will help you draw perfectly straight lines, or you can draw all the lines yourself.
Materials
Pencil
Paper
Eraser
Coloring supplies
Time needed: 30 minutes.
How to Draw an Easy House
Draw the body of the house.

Determine the size of your drawing and draw an even rectangle.

Depict the roof.

The roof has the shape of the trapezoid.

Sketch out the door.

The door is rectangular. Immediately add the small round handle.

Add the pipe.

On top of the roof, add a small rectangle.

Draw the top of the pipe.

Depict another rectangle on top of the chimney.

Depict the windows.

Draw two identical rectangles.

Sketch out the frames on the windows.

Inside each window, depict two transverse lines.

Color the easy house.

Use different shades of brown. Color the windows light blue.
The next lesson is completed, and now you know how to draw a house step by step. I hope that you had a pleasant time, and you like the result of the work. I would be glad if you write your opinion about this lesson in the comments.
Especially for your convenience, I have prepared a short version of the lesson in PDF format in advance. Rather, download the file and draw at any convenient time, when there is a desire to be creative.