Now I will show you how to draw easy Lamborghini. If you complete this lesson, you will acquire useful skills for drawing any other cars.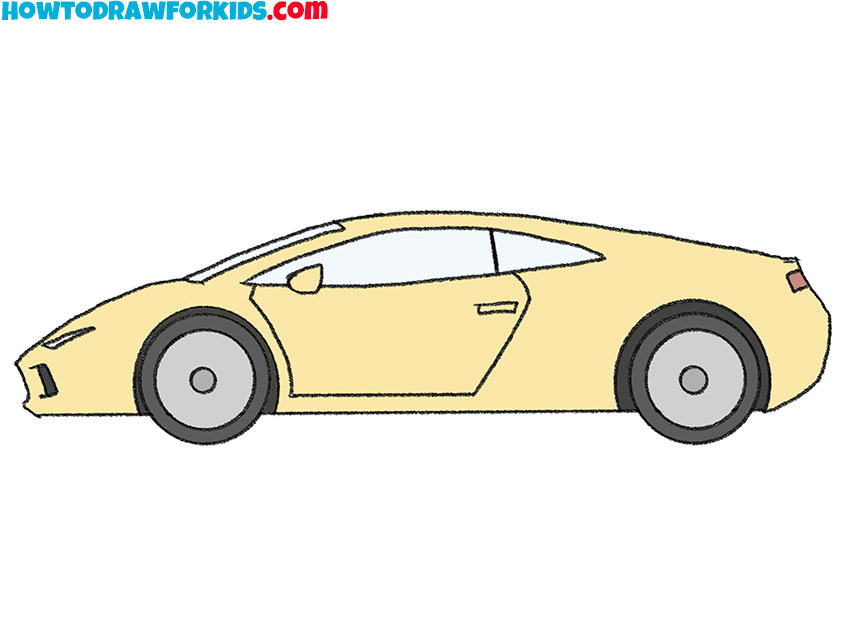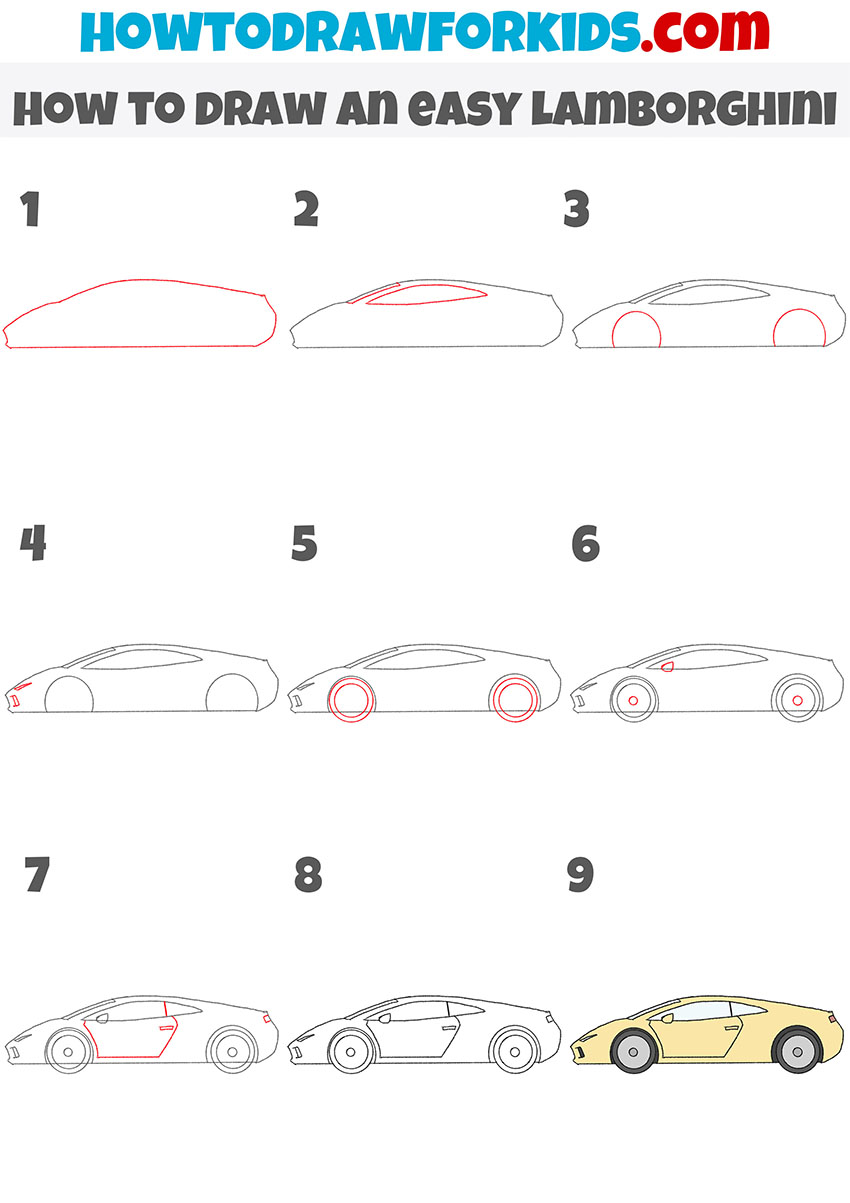 So, before you is an interesting and useful lesson with which you will learn how to draw easy Lamborghini. Lamborghini successfully combines versatility, luxury and sporty spirit. Thanks to its unique design and excellent technical characteristics, Lamborghini is very popular with motorists.
Thanks to modern technology, Lamborghini has tremendous power and is reliable. This is not a small machine, but it is relatively light in weight due to the fact that it is made of special rigid, durable and lightweight materials. Lamborghini has a streamlined shape and exterior design designed to minimize airflow resistance and increase cooling, so the car can reach tremendous speed.
I hope that with the help of a simple instruction you will easily draw a Lamborghini and the creative process will give you great pleasure. Try to draw the same lines as shown in the instructions in order to depict the external design as accurately as possible.
To paint the car, you can choose the same color that is suggested in the instructions or any other color of your choice. For example, a Lamborghini would look great in red or bright blue.
Now prepare all the necessary supplies, and you can start this exciting lesson.
Materials
Pencil
Paper
Eraser
Coloring supplies
Time needed: 35 minutes
How to Draw an Easy Lamborghini
Draw the outer outline.

With the help of smooth lines, depict the car body of the same shape as shown in the example.

Sketch out the windows.

Depict the windshield and side window, which has an elongated shape.

Add wheel arches.

At the front and rear of the car, depict the wheel arches using semicircular lines.

Depict the headlights.

Draw two small headlights of different shapes.

Draw the wheels.

Depict several circles of different diameters, while maintaining symmetry.

Add the side mirror and rims.

Draw small details and add the small side mirror and small circles in the center of the wheels.

Draw the rest of the elements.

Depict the door, door handle and the visible part of the taillight.

Correct inaccuracies.

Use the eraser to remove all the extra lines and correct the mistakes if you notice them.

Color the drawing.

Use different shades of gray to color the wheels. Color the body of the car in any color.
I want to remind you that now you can download a short version of the lesson in PDF format. In this file, you will find simplified instructions and additional training materials necessary for the effective implementation of the lesson. Thus, you can return to the lesson and repeat it at any convenient time.