I bring to your attention a fascinating drawing lesson in which I will show you how to draw an easy robot.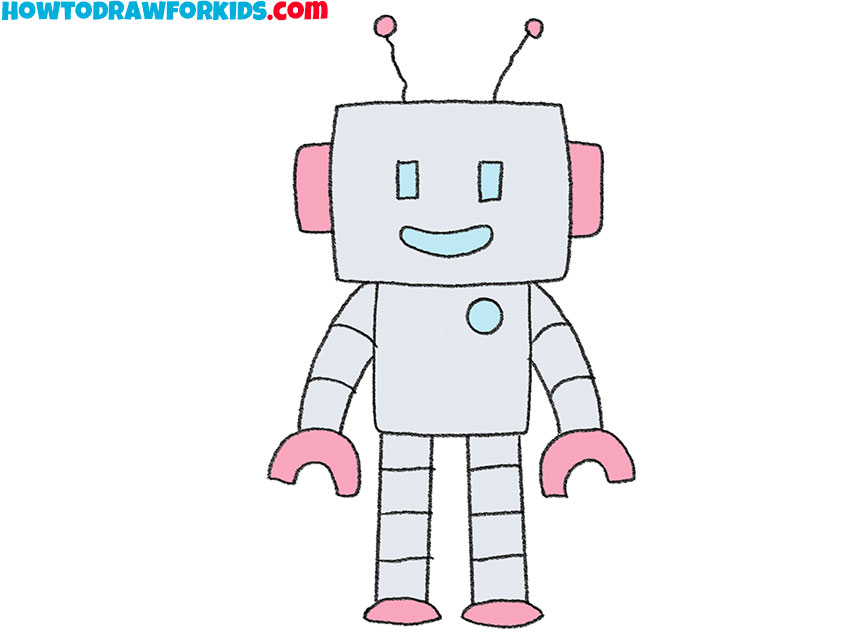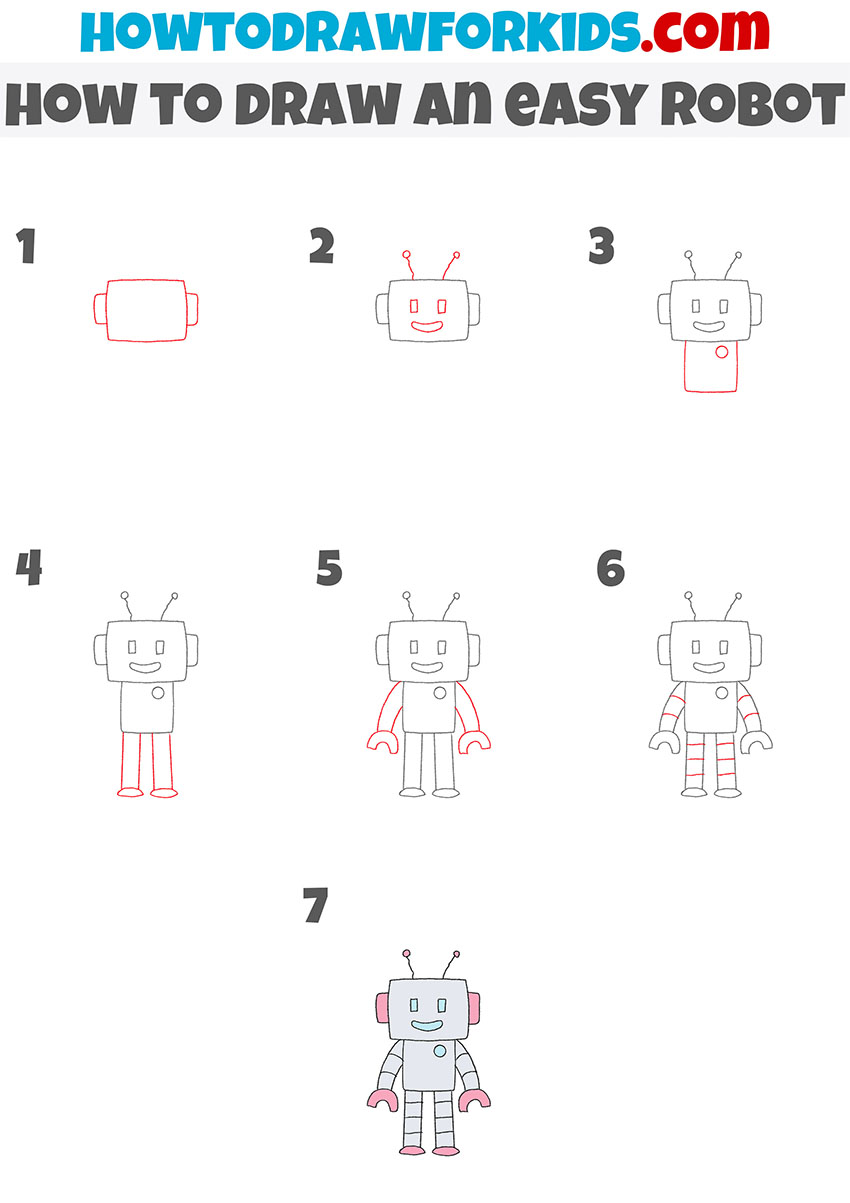 In this lesson you will learn how to draw an easy robot step by step. Here is a very simple way to draw, which even a beginner will master. The robot is an automaton that, by its actions, gives the impression of human work. The robot may have a different shape. In this case, the robot has a body similar to a human figure.
In the figure, you can see that the body of the robot consists of several elements of various shapes. The robot has a large head and a relatively small torso. The hands have an unusual shape. There are two small antennae on the head. With the help of clear and accessible instructions, you can easily depict all these elements.
Consistently follow all the drawing steps so that your drawing is as similar as possible to my example. If all the art supplies are already at the ready, then you can begin to complete this exciting lesson.
Materials
Pencil
Paper
Eraser
Coloring supplies
Time needed: 30 minutes
How to Draw an Easy Robot
Draw the head.

Depict a rectangular shape and add two more small rectangles.

Add a rectangular shape and add two more small rectangles.

Draw two rectangular eyes, add the mouth and draw two small antennas on the head.

Depict the torso.

Draw the rectangle below the head and add a small circle at the top.

Sketch out the legs.

Draw two legs using straight lines and add feet at the bottom.

Draw the hands.

Add two arms on the sides of the torso using smooth curved lines and add the hands at the bottom.

Depict the rest of the elements.

Sketch out transverse lines on the arms and legs.

Color the drawing.

For coloring, you will need gray, blue, and pink.
Now you have learned how to draw an easy robot. If this lesson was interesting and useful for you, then leave a small review in the comments. I'm always interested in your opinion. Now you can download a PDF file for free, which contains a brief instruction and additional training materials. Thus, you can return to the lesson and complete it again, even without Internet access.