Drawing reptiles is always fun and in this tutorial, I will show you the most how to draw an easy snake in just nine simple steps.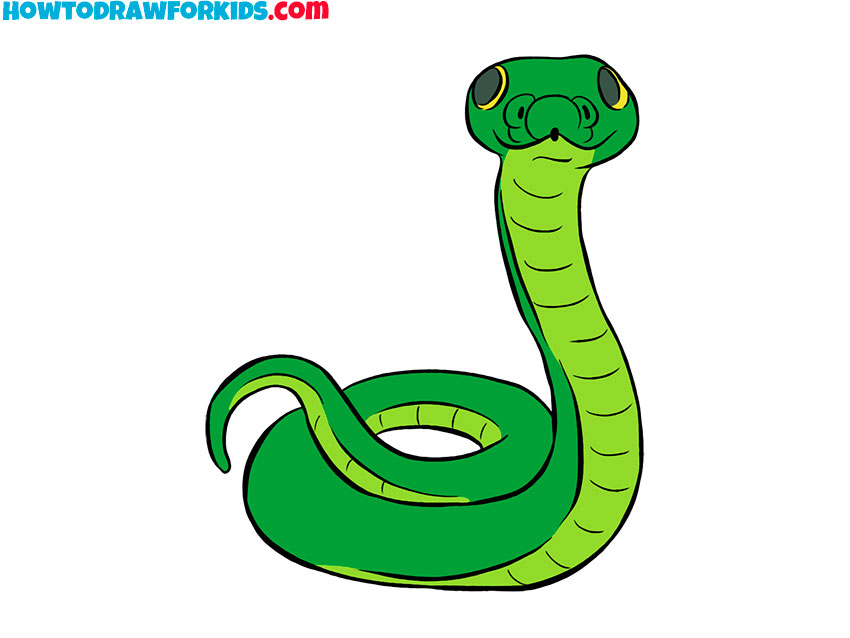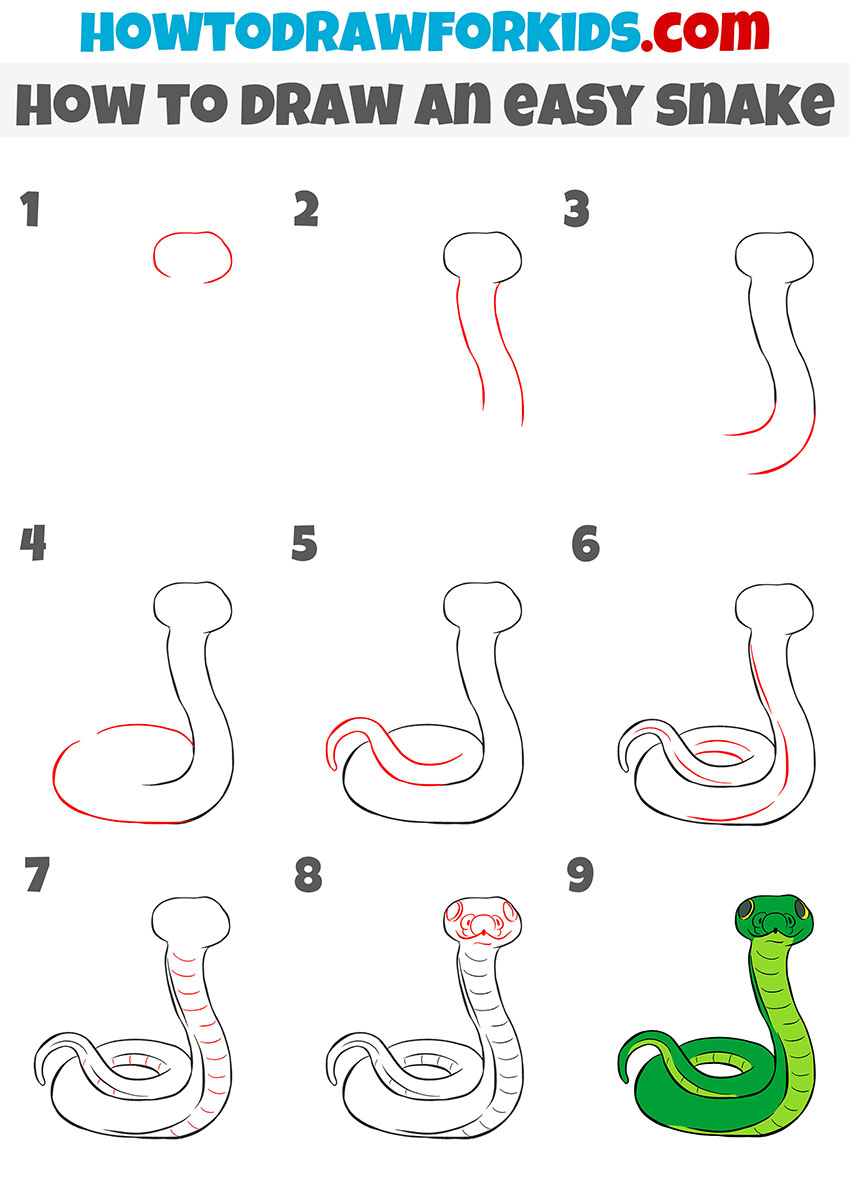 In this tutorial, I will show you how to draw an easy snake. This step-by-step guide will help you develop your drawing talent and enjoy the creative process.
The snake's body is very smooth and plastic, so this lesson will require your ability to make smooth rounded lines. The simplest lines will be used here, which you can easily repeat, but you must respect the proportions and be careful when you draw different parts of the body of the snake.
When you learn how to draw this snake, you can easily draw other snakes. By the same principle, you can draw a king cobra, boa constrictor, python, and many other types of snakes.
Materials
Pencil
Paper
Eraser
Coloring supplies
Time needed: 30 minutes.
How to Draw an Easy Snake
Draw the head.

Using a smooth line draw the head. At the bottom, leave a free gap for the torso.

Depict the upper body.

From the head, draw down two smooth lines.

Add the curve of the torso.

Continue the lines and depict the turn of the torso to the left.

Draw the rest of the torso that lies on the ground.

Sketch out a smooth rounded line and leave a free gap for the tail.

Sketch out the tail.

With the help of several curved lines depict the tail.

Detail the color.

Draw thin lines where the color of the torso will differ.

Add stripes.

On the entire lower part of the body, consistently make thin short lines.

Draw elements of the muzzle.

Sketch out the eyes, nostrils, and mouth.

Color the easy snake.

To color the torso, you will need two shades of green. For the eyes, use yellow and dark gray.
By tradition, I have prepared for you a short version of the lesson in PDF format. Download the file so you can complete the lesson at any convenient time.