I have prepared a very useful lesson especially for you on how to draw an easy train. This guide has just nine simple steps.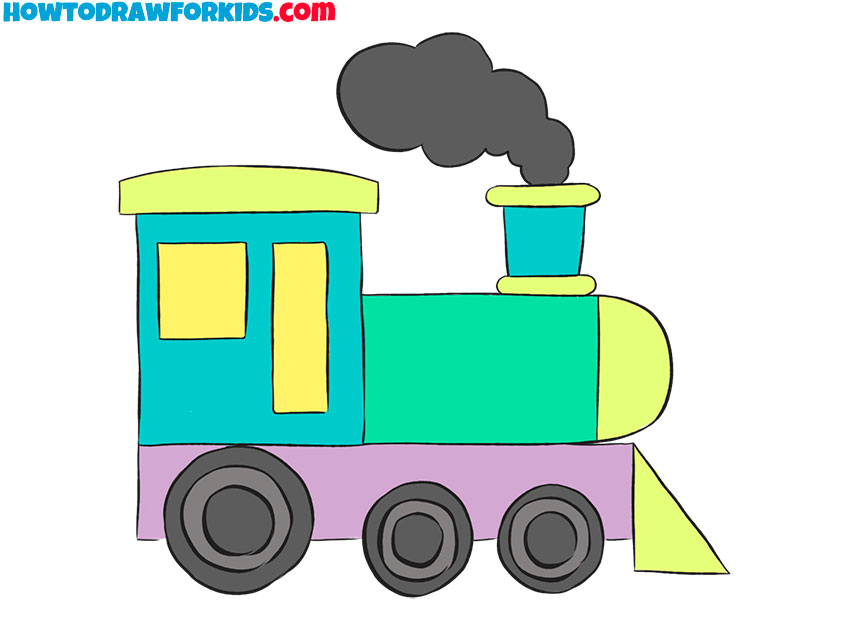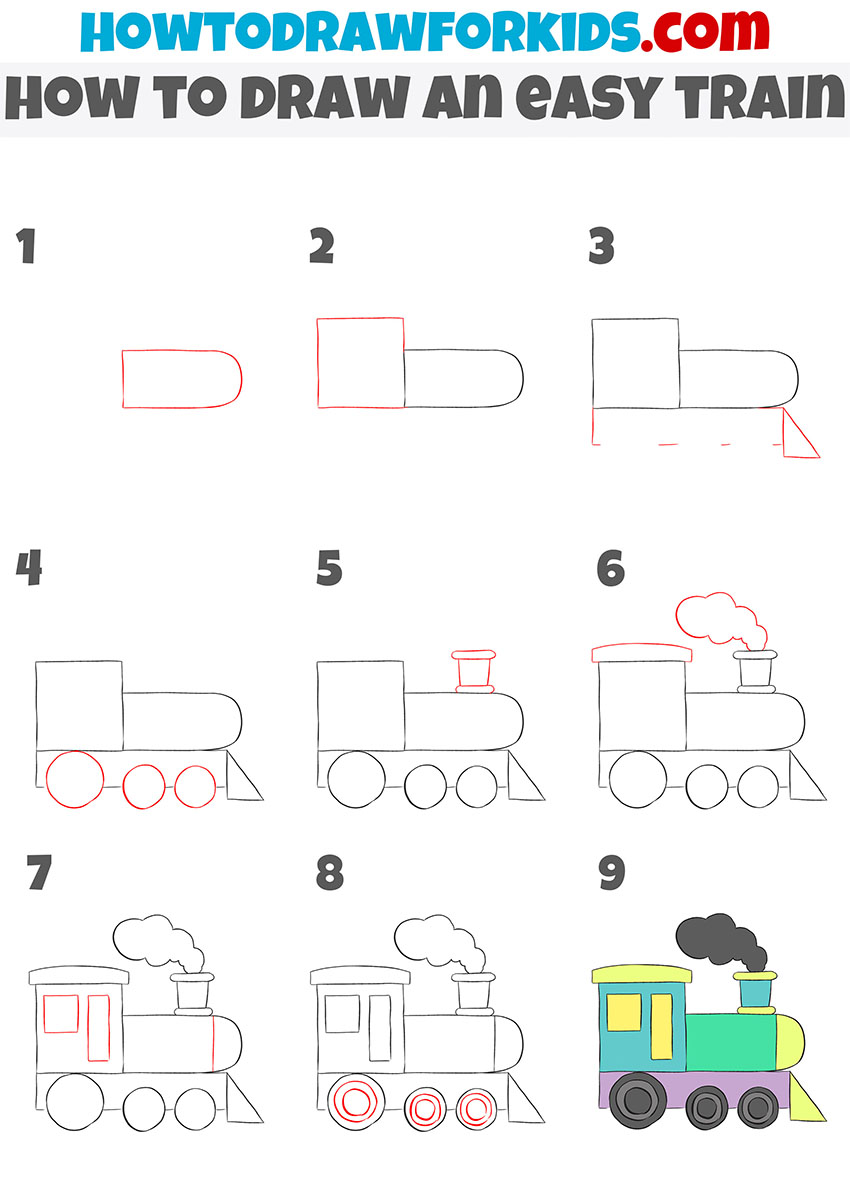 In this tutorial, you will learn how to draw an easy train. I am sure you will enjoy this tutorial. The train is depicted in a cartoon style and you have probably seen such a cute train in cartoons or in pictures in children's books. Here is the most simplified model showing the main parts of a locomotive.
This step-by-step tutorial is designed specifically for aspiring artists and therefore only the simplest elements have been used here. I think you will quickly complete this tutorial and be happy with the result.
This tutorial will require you to be able to draw geometric shapes. I recommend not using the tools at hand, but drawing on your own. This way, you will practice your drawing skills. To paint the train, you can use the colors that are suggested in this instruction, or you can use any other colors. In any case, I recommend that you choose the brightest shades.
Materials
Pencil
Paper
Eraser
Coloring supplies
Time needed: 15 minutes.
How to Draw an Easy Train
Draw the cylindrical part of the train.

Depict a rectangular shape with a rounded side.

Depict the crew compartment.

To do this, draw a square to the cylindrical part.

Draw the outline of the bottom of the train.

Use thin lines to define the boundaries of the bottom, leaving gaps for the wheels.

Sketch out the wheels.

The two front wheels are the same size and the third wheel is large.

Draw the chimney.

The pipe has a cylindrical shape. At the top and bottom of the pipe, draw two elongated ovals.

Add details.

Draw the roof of the crew cabin. Add some smoke.

Add more details.

Draw a window, a door and separate the front of the cylinder.

Detail the wheels.

Add some circles inside each wheel.

Color the drawing.

Use any bright colors to paint the upper part and paint the wheels gray.
Download the PDF that contains a short version of the lesson. This will help you complete the drawing lesson whenever you want.