We all wear comfortable pants called jeans. Do you know how to draw them? Today I will share my secret and show you how to draw easy jeans.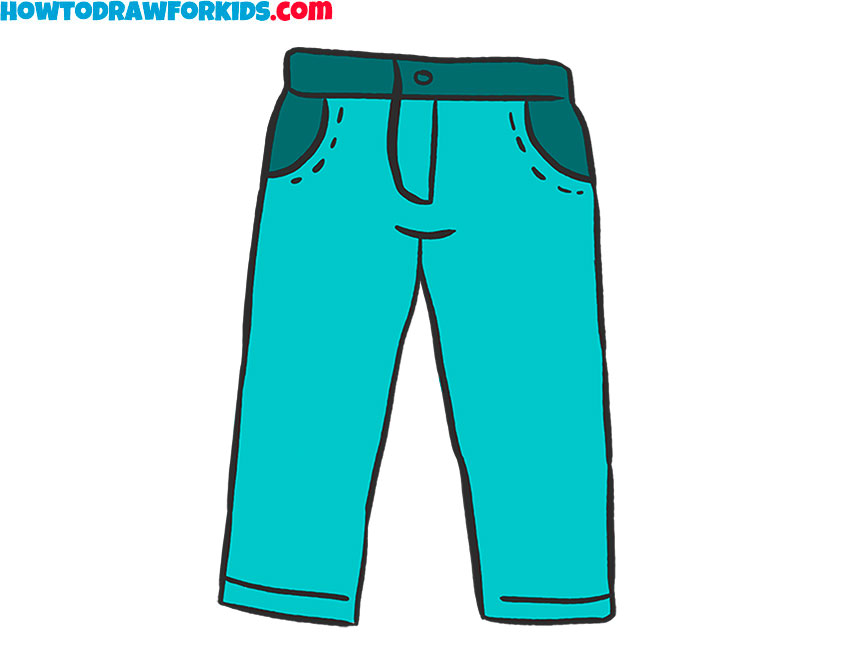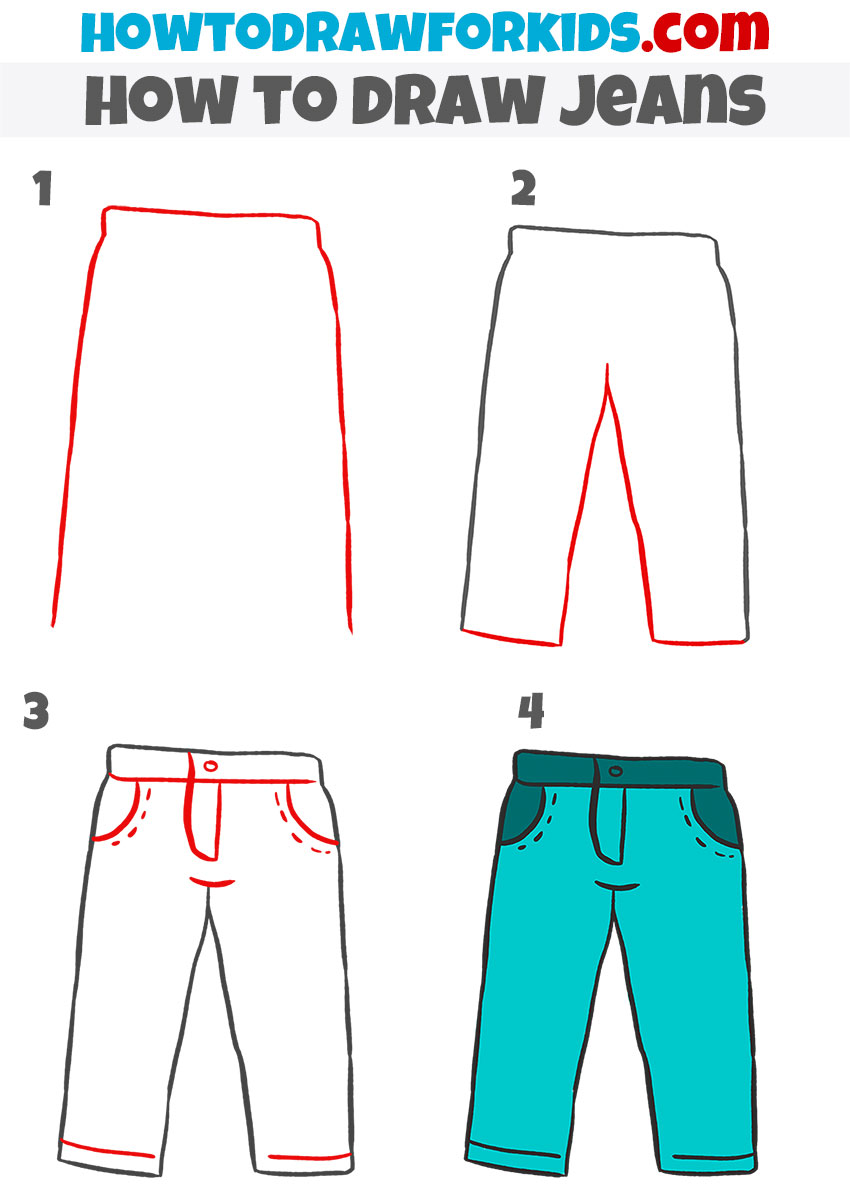 Today I want to talk about how to draw easy jeans. I think everyone knows how jeans look. But not everyone nevertheless knows how to draw them. However, this is a simple drawing that will complement the look of your drawn characters.
Jeans are insanely popular among both comic book characters and real people. This can be explained by the fact that denim pants are incredibly comfortable and practical, easy to wash, and do not lose shape. Today you can see a huge number of different jeans options. There are incredibly wide jeans, skinny slim jeans, flared jeans, and many others. This garment has really conquered the world as jeans are sold in every country.
Jeans are very comfortable and practical clothes. Let's arm ourselves with pencils, an eraser, and draw jeans, which, if desired, can be decorated with pockets and painted in different colors.
For those who want to repeat our wonderful master class a little later, we recommend downloading the PDF file at the very end of the lesson.
Materials
Pencil
Paper
Eraser
Coloring supplies
Time needed: 10 minutes
How to Draw Easy Jeans
Draw the outer contour.

Sketch the rough outline of the jeans. Just repeat the illustration for this stage.

Depict the inner lines of the jeans.

The inside lines of the jeans run parallel to the outside lines.

Add seams and pockets.

Sketch lines for the folds of the fabric. Don't forget to draw the belt and side pockets.

Color the pants drawing.

Choose any color for your jeans. Blue is a classic option, but you can create any design you like.
This is how, easily and simply, you can draw the whole denim wardrobe for your character. You can create completely different looks by changing the shape and color of the jeans. Try drawing a few more different jeans to feel confident. You can also draw jeans from a different angle, for example, from the side.
Don't have time to paint right now? I highly recommend scrolling to the bottom of the page. There is a link where the file can be easily downloaded in PDF format. You will be able to draw jeans anywhere after this step.