Now I will show you how to draw flowers in a pot. This lesson is designed specifically for kids and beginner.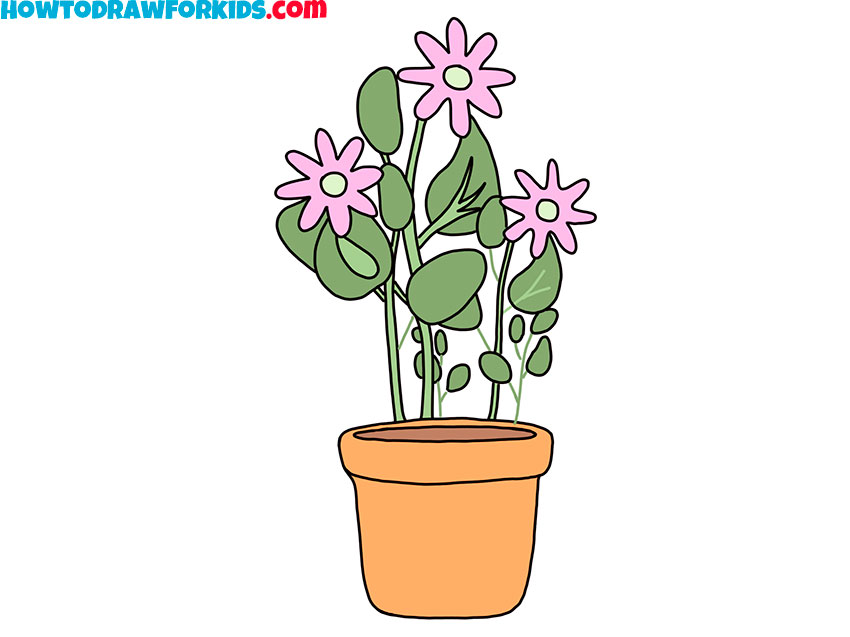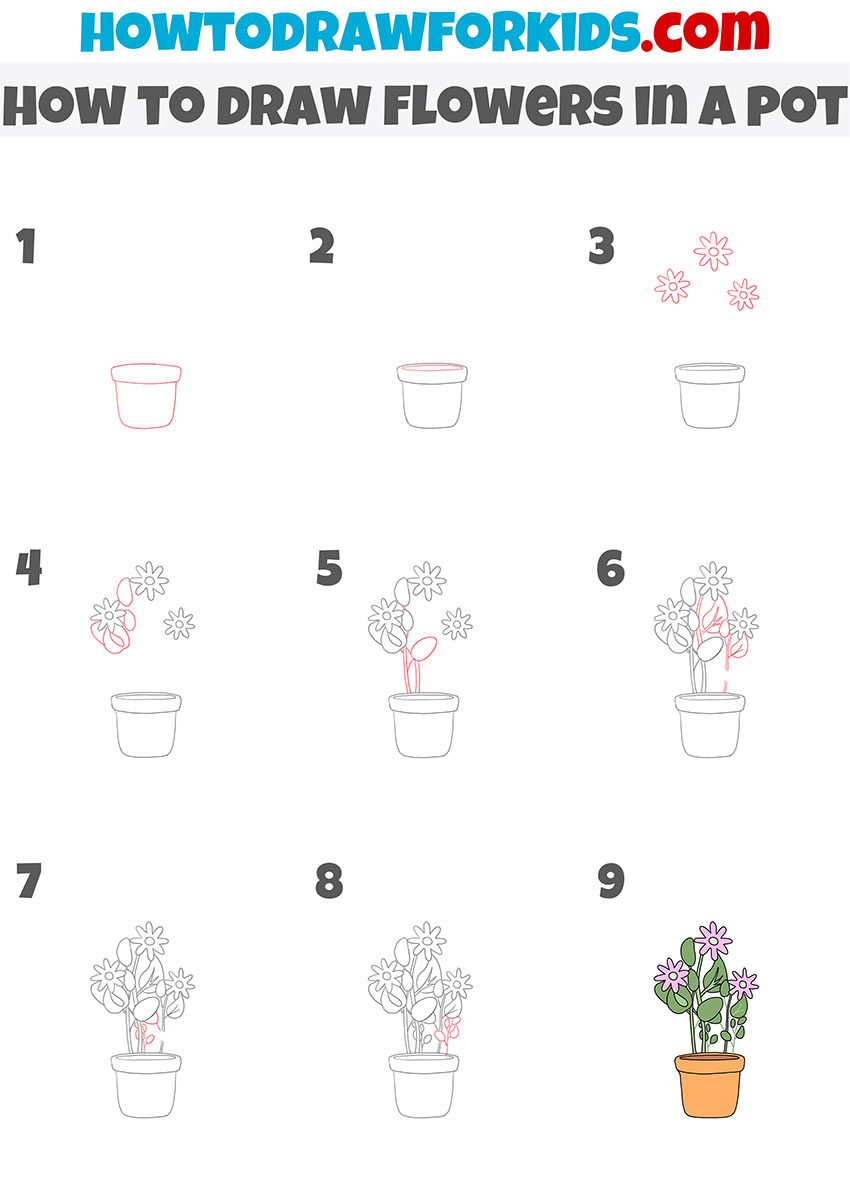 I suggest you complete a new drawing lesson in which you will learn how to draw flowers in a pot. If you follow all the steps in this tutorial, you will acquire useful skills that will definitely come in handy when creating new beautiful drawings.
Potted flowers are a popular subject in painting and many artists depict such flowers in their work. There are a lot of indoor plants in the world, and now you have to draw a small indoor plant that has thin stems, wide leaves and delicate purple flowers. The pot is very simple and has a standard shape. Such a houseplant can decorate any interior.
If you master this lesson, then in the future you will be able to draw any more complex drawing, for example, a beautiful still life, where a room flower will be depicted. So grab all the art supplies you need to complete this tutorial and get to work.
Materials
Pencil
Paper
Eraser
Coloring supplies
Time needed: 30 minutes
How to Draw Flowers in a Pot
Draw the pot.

The pot consists of two parts. The lower part is narrower and the upper part is wider.

Depict the inner contour of the pot.

Draw the elongated ellipse across the top to indicate the thickness of the pot.

Sketch out the flowers.

At some distance from the pot, draw three flowers in succession.

Start adding the leaves.

Near one of the flowers, draw several leaves of different sizes.

Draw the stems and leaf.

Depict several thin stems and draw one wide oval leaf.

Add the rest of the stems and leaves.

Draw some more stems and leaves just like you did in the previous step.

Depict the small leaves.

Add some small leaves in the background.

Sketch out the small branch.

In the foreground, draw the thin stem and several leaves of various shapes.

Color the drawing.

You will need green, purple, and brown.
Now you can download the PDF file for free, which I have prepared for your convenience. This file contains a brief instruction and additional useful materials.