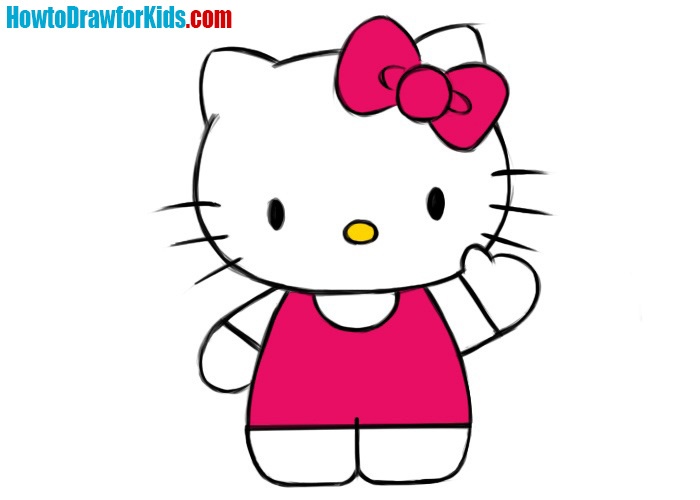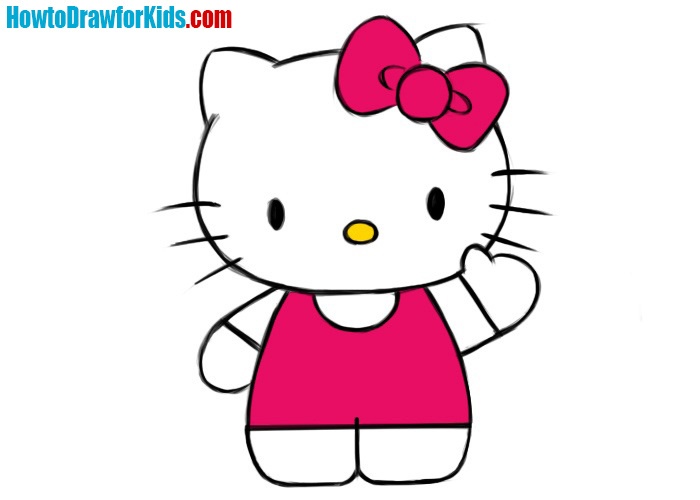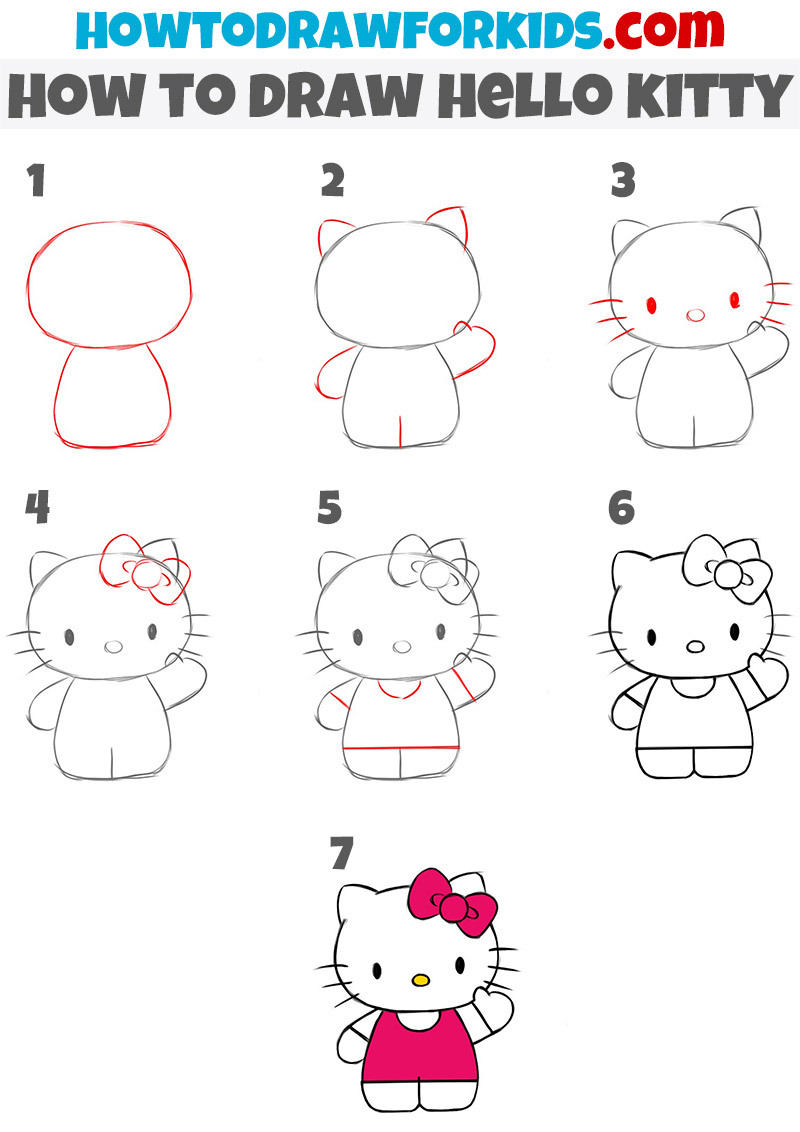 Hello guys! Welcome to howtodrawforkids.com! We created a new drawing tutorial about how to draw Hello Kitty easy. We tried to make this drawing tutorial as simple and clear as possible. We hope everyone can sketch this popular nice Kitty using our guide.
Step 1
First we draw two rounded figures. The top shape looks like a flattened oval. The lower figure looks like a snowman's body.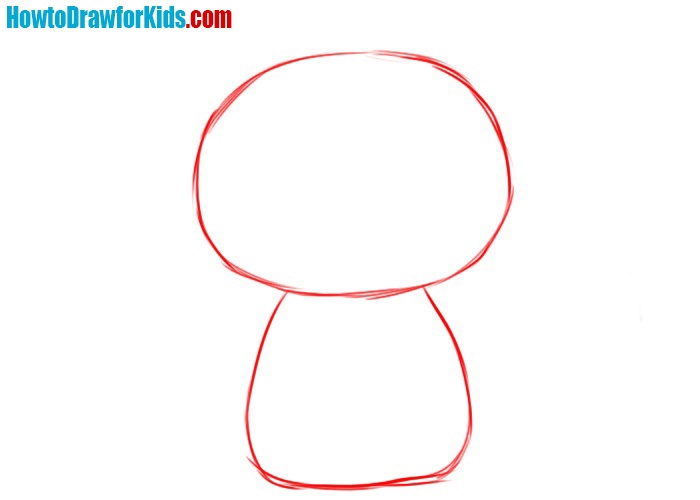 Step 2
Draw ears that look like ordinary triangles. With the help of wide rounded shapes, draw arms. Sketch one vertical line on the bottom margin of the corpus. This is exactly what perfect minimalism looks like.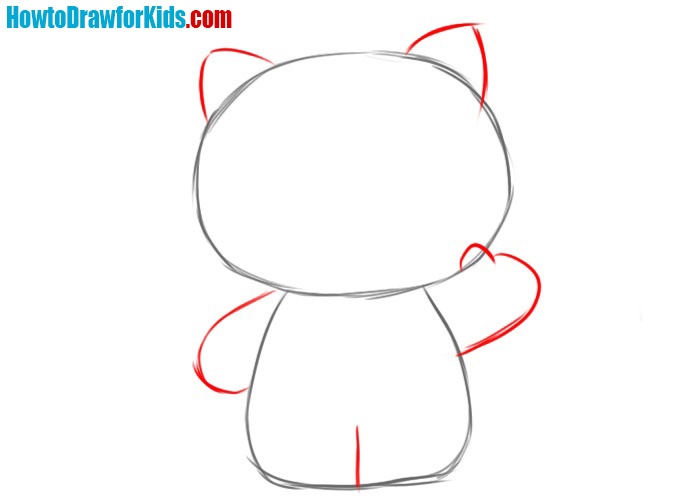 Step 3
Depict the eyes and nose using simple small ovals and whiskers using short curved lines.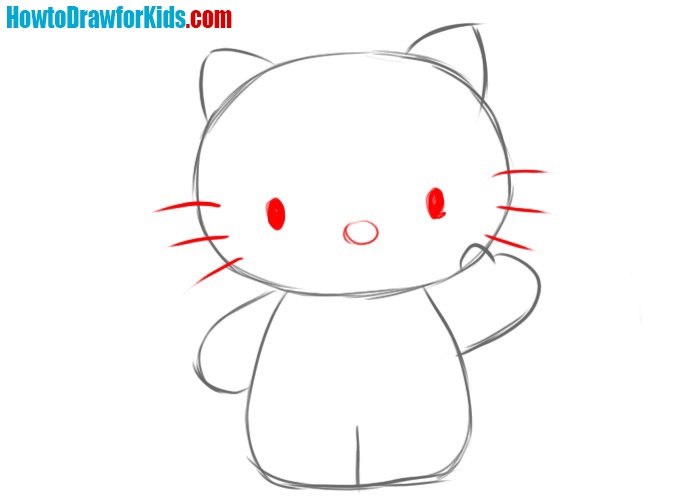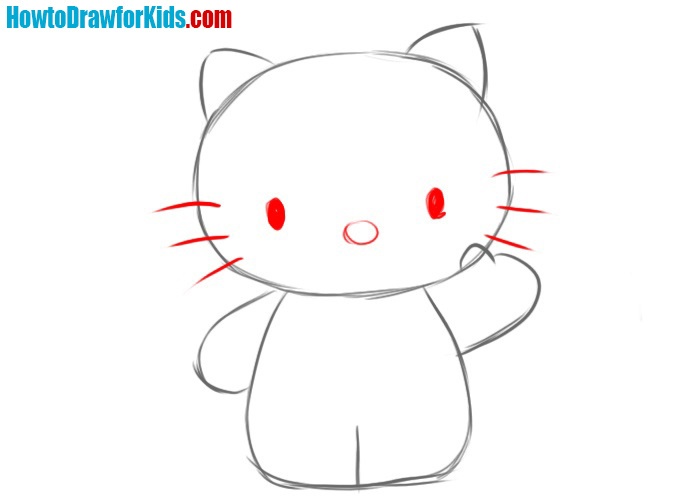 Step 4
With the help of three circles draw a bow, located near the one ear of Kitty.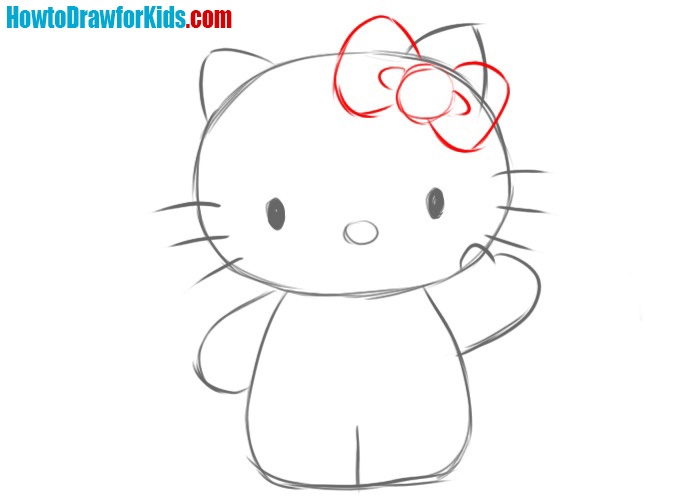 Step 5
Using one curved and three straight lines, line up Kitty's clothes.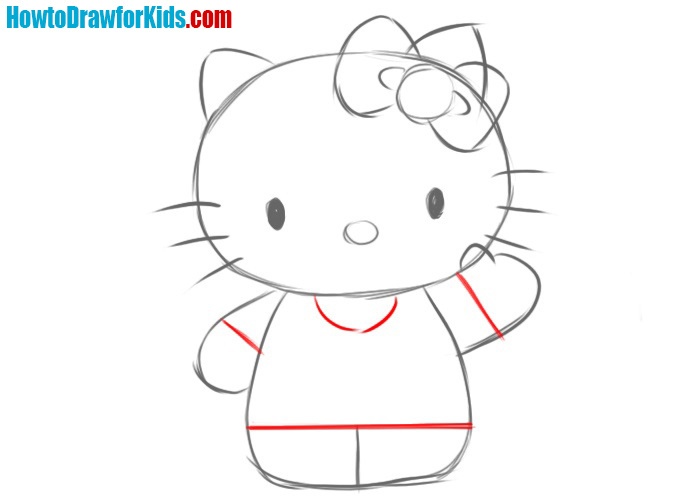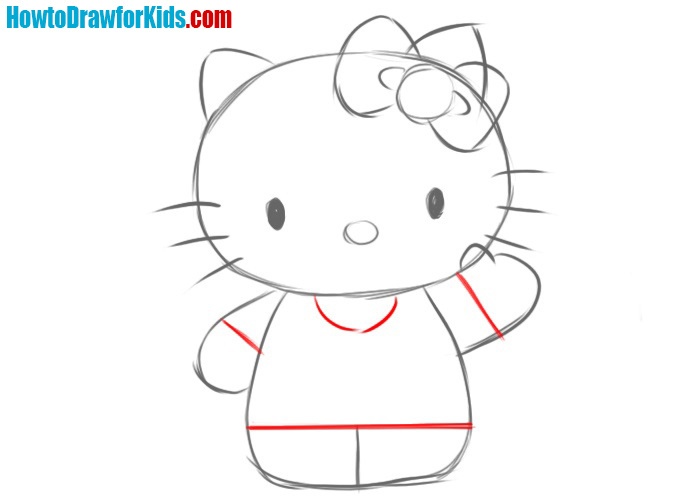 Step 6
Now clean the Hello Kitty drawing with the help of an eraser.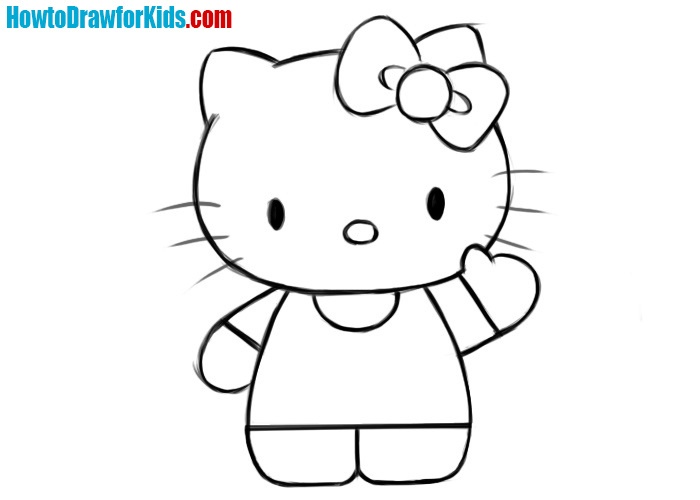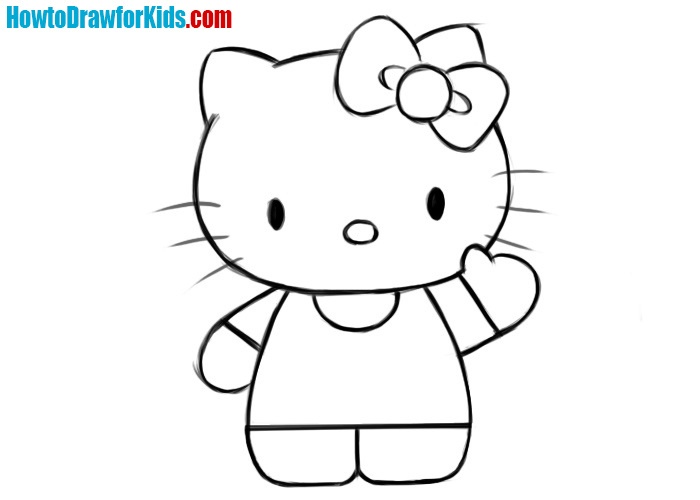 Step 7
Now it remains only to color Kitty in characteristic pink and yellow colors.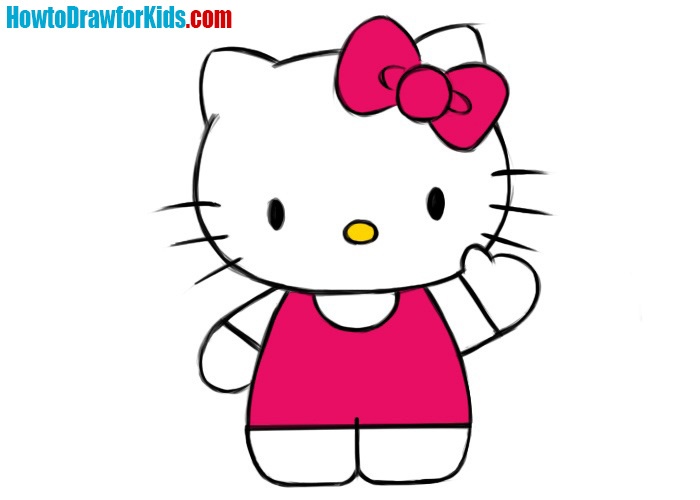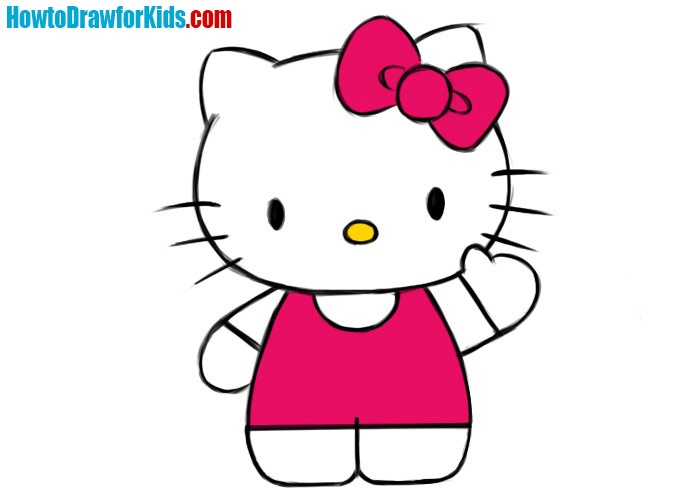 We have just portrayed a very popular character comic books and cartoons who is known throughout the planet Earth. This cute kitten named Hello Kitty (also known as Kitty White) is also one of the oldest characters. This lovely cat was created in the good old year 1974 in Japan. This character has instantly become popular among people all over the world, and now only a person living at the north pole does not know this cute white kitten. Now we can see this cute white kitten in cartoons, comic books, and on the shelves of shops in the form of toys.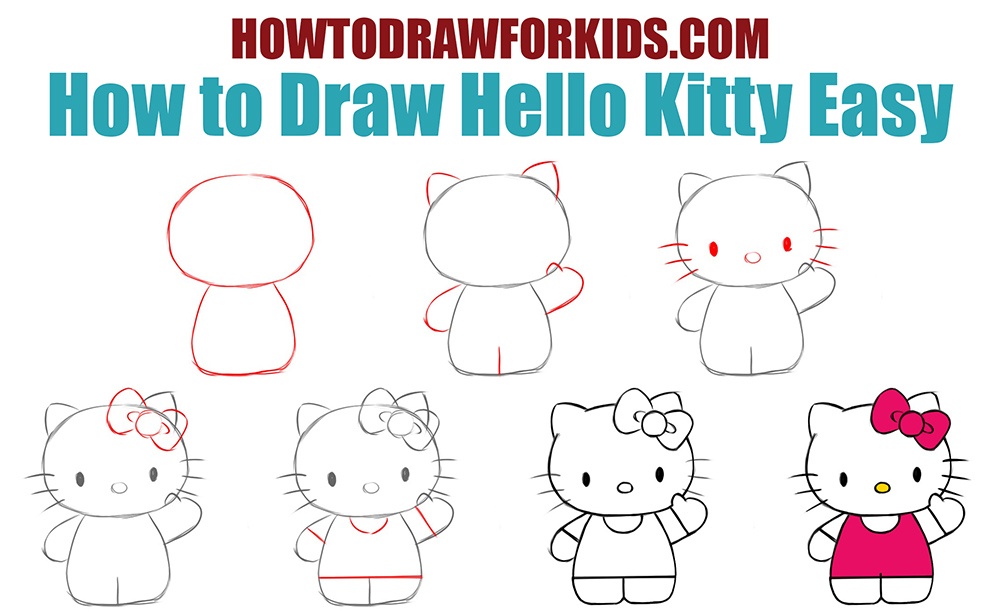 And at the end of the lesson, my traditional shortened version of the drawing instruction about Hello Kitty, where I collected all the steps of the sketching instruction and removed the text. You can save this nice instruction to your device and share it with those who also want to be able to sketch Kitty White. You can also slightly change the appearance of your Kitty White sketch just by dressing her in other clothes.