How to Draw Kirby Step by Step
Today, I will show how to draw Kirby step-by-step. Follow this lesson, and you are guaranteed a pleasant and useful pastime.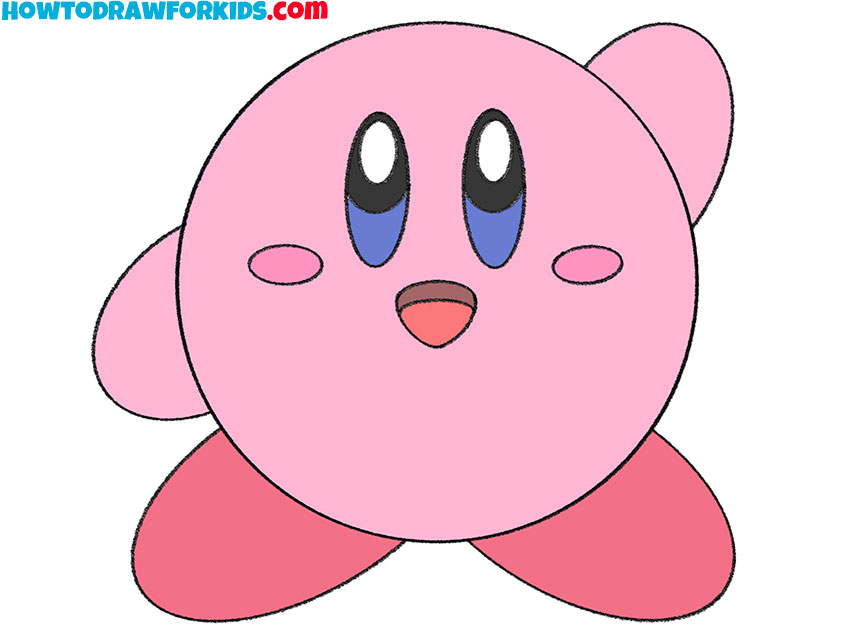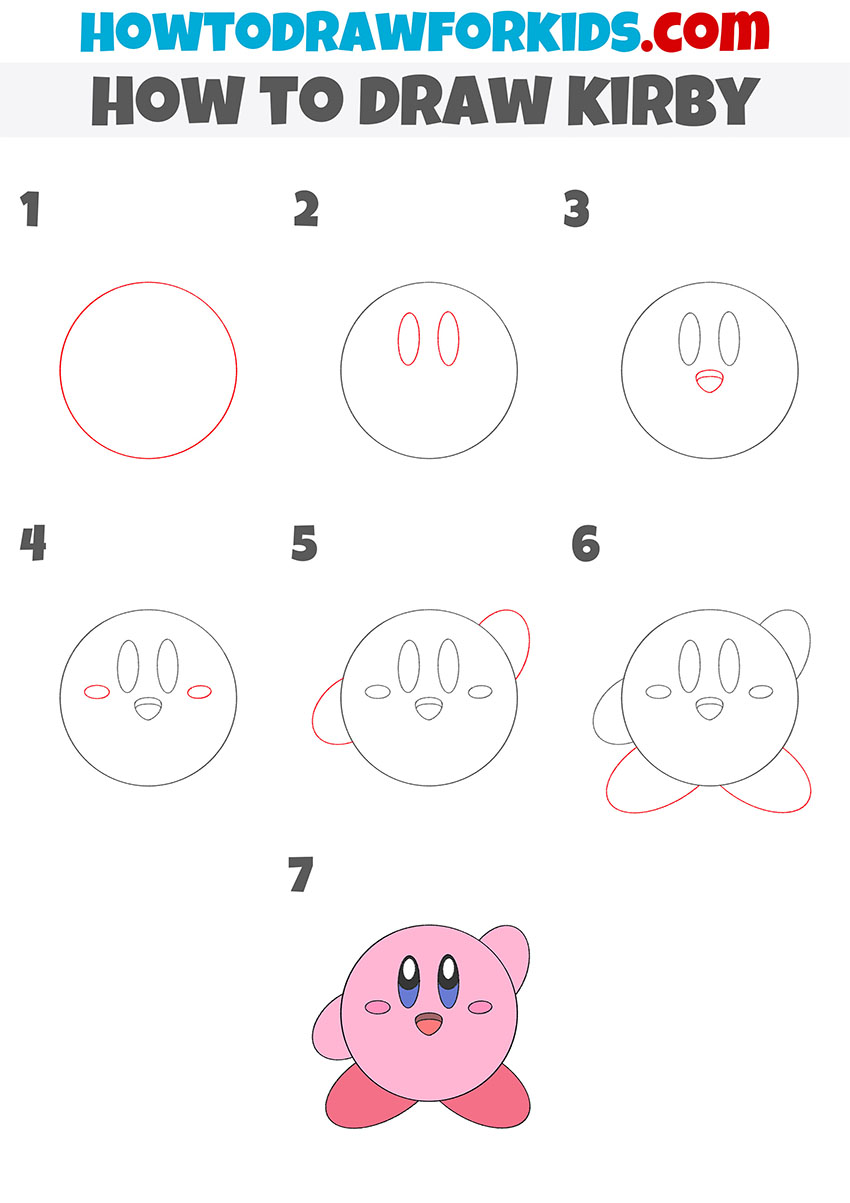 This lesson is about drawing a funny character, and now you will learn how to draw Kirby step-by-step. This is the protagonist of the video game series of the same name. Kirby is a smart, funny, kind and innocent character who loves food very much.
Kirby is spherical, with short and wide arms and legs. The eyes are large and shaped like elongated ovals. Kirby's body is soft and flexible, so this character is able to stretch, flatten, and take on any shape. Kirby is also able to open his mouth wide and inhale opponents.
The instruction includes seven simple steps that you can easily repeat. In this lesson, you will need your ability to draw rounded lines. During the lesson, try to keep the proportions and carefully draw all the lines.
Materials
Pencil
Paper
Eraser
Coloring supplies
Time needed: 30 minutes
How to Draw Kirby Step by Step
Draw the outline of the body.

Decide what size your drawing will be and draw an even circle.

Depict the eyes.

Draw two elongated ovals and be symmetrical at the same time.

Add the nose.

The nose is small and has a triangular shape.

Sketch out the cheeks.

Just below the eyes, add small ovals.

Draw the arms.

With the help of smooth curved lines, draw the arms in the same position as in the example.

Depict the legs.

Use smooth, curved lines to depict the wide legs.

Color the Kirby.

You will need different shades of pink. For coloring the eyes, take black and blue.
Now you can download the short version of the lesson as a PDF file for free. In this file you will find a small instruction and additional useful materials, so you can return to the lesson at any convenient time, even if you do not have access to the Internet.