In this drawing lesson I will tell you how to draw Luke Skywalker. This step-by-step instruction will be simple and clear for you.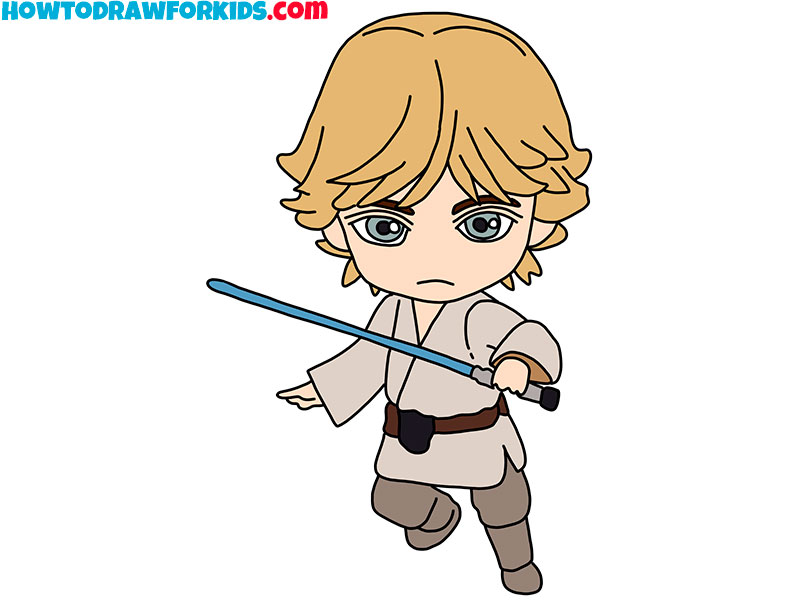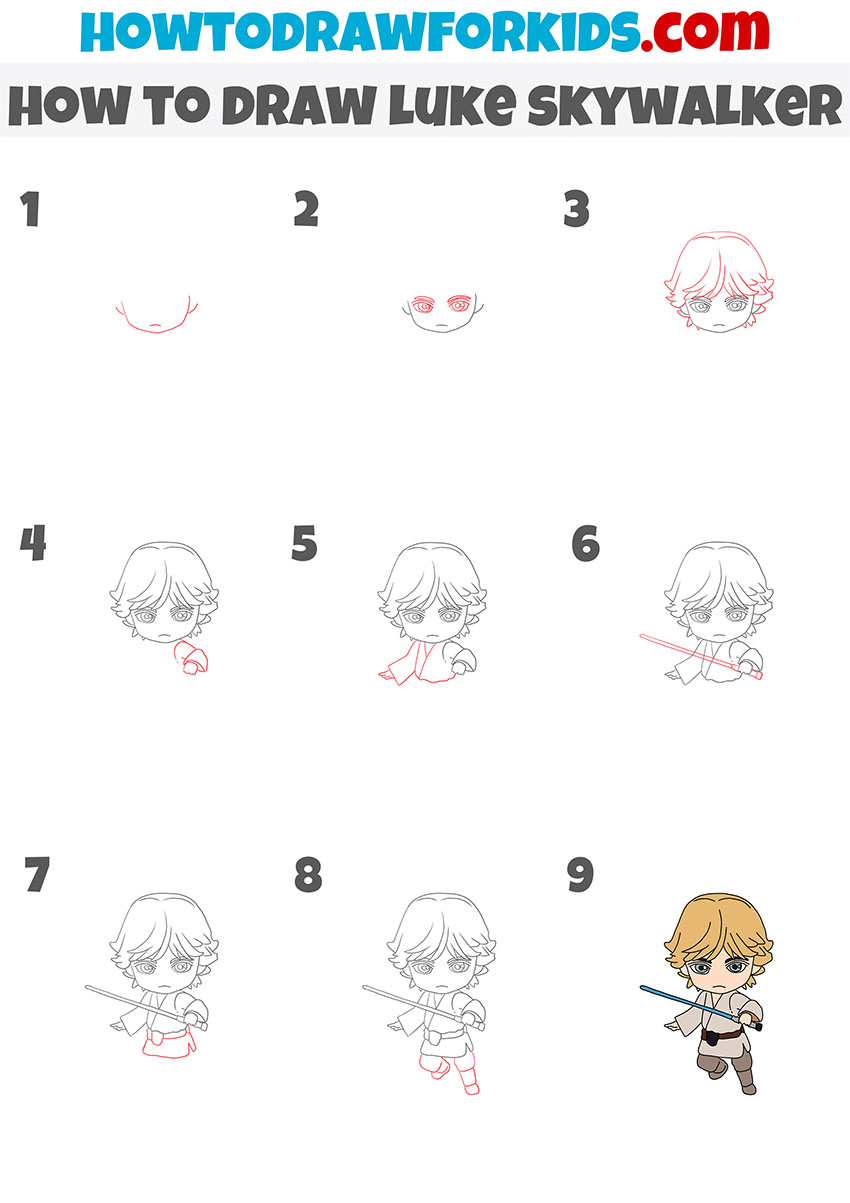 I am glad to bring to your attention a very interesting and useful drawing lesson in which I will tell and show you how to draw Luke Skywalker step by step. With the help of this lesson you will learn how to draw another famous character.
I'm sure you'll find this tutorial easy to follow as I created it especially for beginners and kids who don't have too much drawing experience.
Luke Skywalker is the central character in the first six episodes of the Star Wars saga. Luke Skywalker is known as a gifted pilot, he became a good master of lightsaber combat, possessed incredible strength, and was a leader. The character has soft facial features, he is very similar to his father, has the same blue eyes and blond hair color.
Materials
Pencil
Paper
Eraser
Coloring supplies
Time needed: 30 minutes
How to Draw Luke Skywalker
Draw the outline of the head, ears, and mouth.

To complete this step, draw three arcs and one curved line as shown.

Add the eyes and eyebrows.

Use arc and circles, to draw large eyes with highlights and eyebrows above them.

Depict the Skywalker's hair.

Draw the hairstyle in the form of individual pointed and rounded strands of the hair.

Sketch out one arm of the Luke Skywalker.

Below the drawn head, depict the arm on the right side using curved lines and arcs.

Add the upper body and second arm of the character.

Now you need to draw the arm on the left side and add the elements of the costume.

Draw the sword in Skywalker's hand.

With the help of straight and curved lines depict the sword in the character's outstretched hand.

Add the lower body and belt.

Now draw straight, curved and wavy lines below the previously drawn upper torso.

Depict the Skywalker's legs.

Draw one leg bent at the knee, the other straight, using curved and rounded lines.

Color the drawing.

Choose beige, yellow, shades of blue, shades of brown, gray, and black.
So, you have learned how to draw Luke Skywalker. I hope that you quickly completed this task. Also on our website you can find other drawing lessons dedicated to the image of various characters. By tradition, I have prepared a PDF file for you, which contains a short version of the lesson.