In this drawing lesson, you will learn how to draw Snoopy. This is another useful lesson on drawing characters.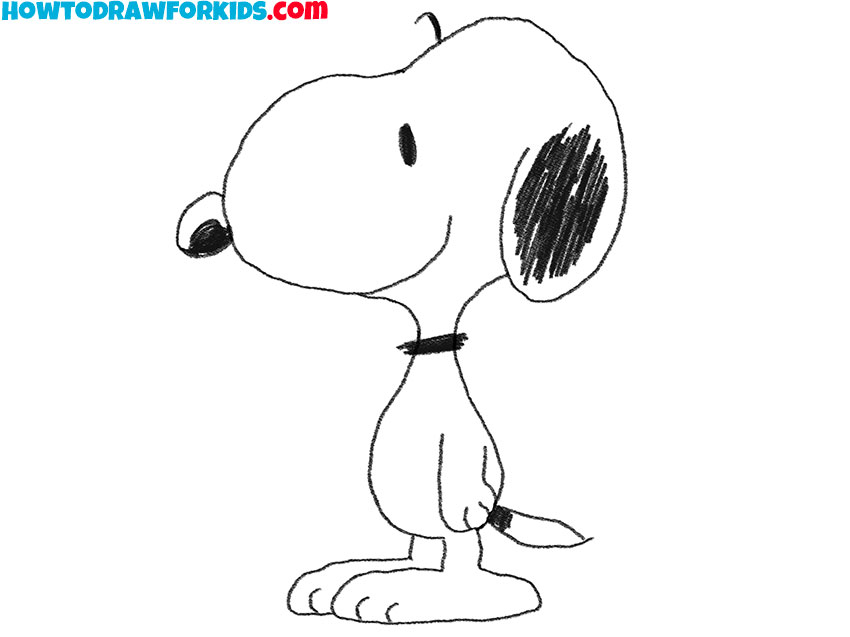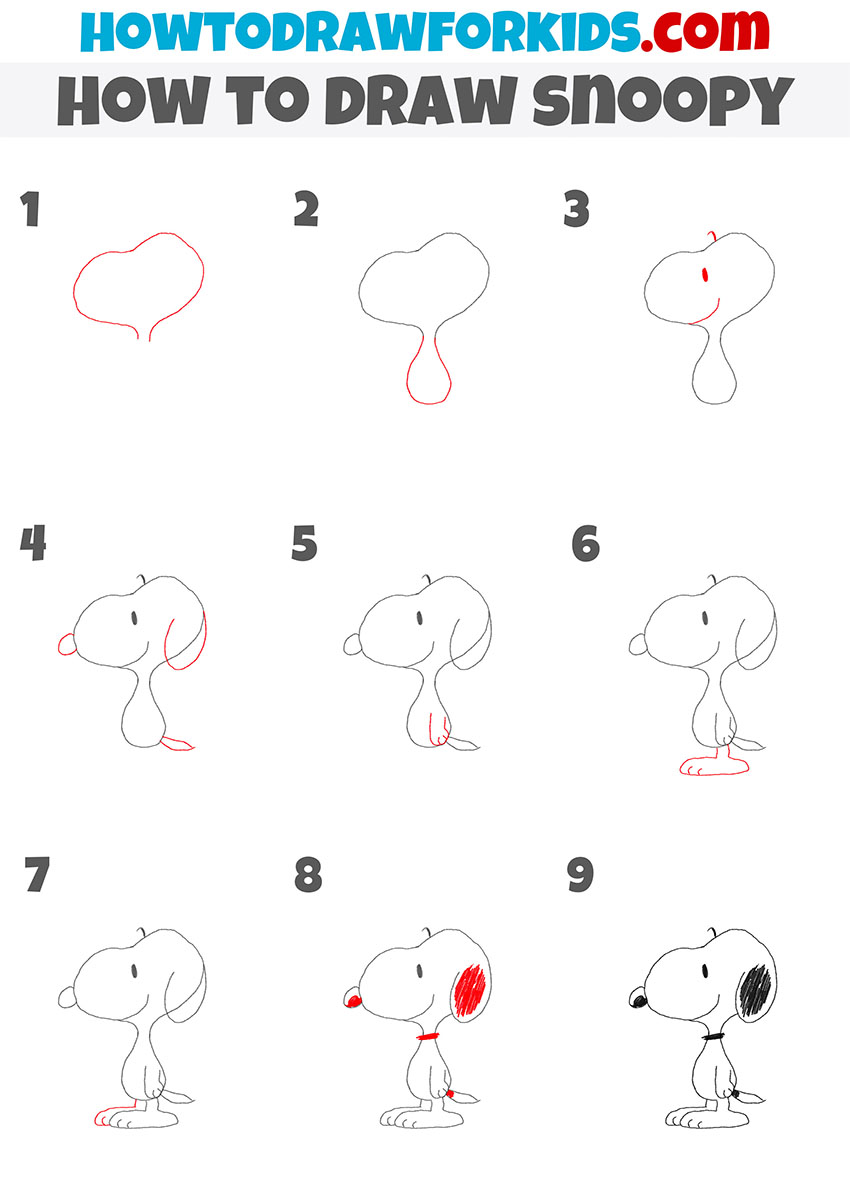 I am glad to offer you this exciting and funny drawing lesson in which you will learn how to draw Snoopy step by step. I hope you know a character like Snoopy.
This is a fictional dog of the beagle breed, which became a popular character in the Peanuts comic book series. This image has probably come across to you quite often.
You may have seen an animated musical film called Snoopy Come Home. As you might have guessed, the main character of this cartoon is the dog Snoopy.
According to the plot of the cartoon, the dog receives a letter from a girl named Lila, who asks him to visit her. Since this character is very kind and sympathetic, he goes to Leela along with his woodpecker friend.
Materials
Pencil
Paper
Eraser
Coloring supplies
Time needed: 30 minutes
How to Draw Snoopy
Draw the outline of Snoopy's head.

To depict the character's head, draw a long, curved line, as shown in the figure.

Add the outline of the torso.

Draw the ends of the previously drawn line with another curved line.

Add the facial features.

Inside the outline of the head, add an oval and an arc, and add a curved line on top of the head.

Sketch out the ears, nose, and tail.

Use curved lines of various lengths to draw these elements.

Depict the Snoopy's paw.

On the side of the character's torso, draw the paw using curved lines, as shown in the example.

Draw one paw of the character.

At the bottom of the drawn outline, depict the paw and two short rounded lines.

Sketch out the character's second paw.

Use curved lines to depict the Snoopy's second paw.

Add details.

On Snoopy's nose, ear, neck and tail, add lines as shown.

Color the drawing.

Use black to color this character.
As usual, I have prepared a PDF file for you, which you can download right now so that you can use this manual and other useful materials at any time.