In this tutorial, you will learn how to draw a bunny face step-by-step. I am sure you will enjoy this simple guide.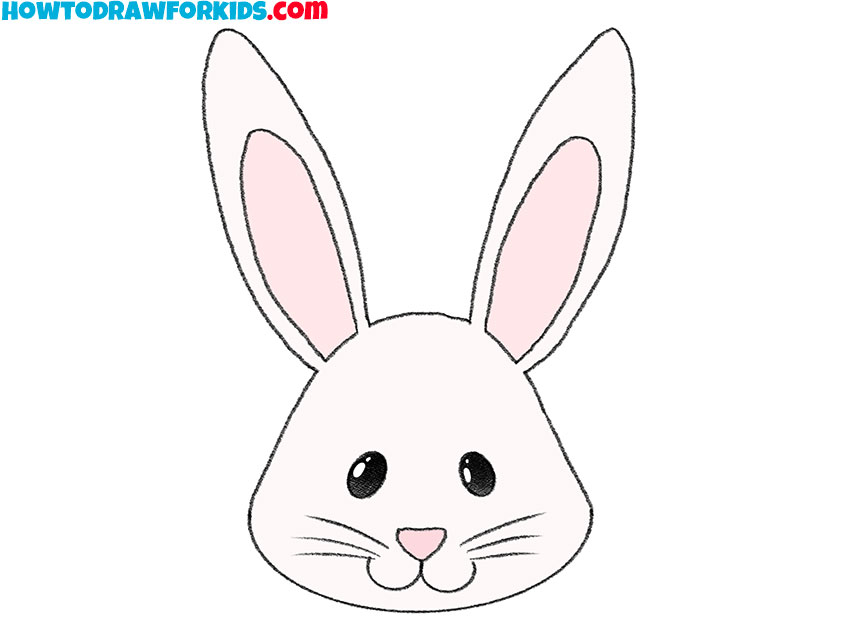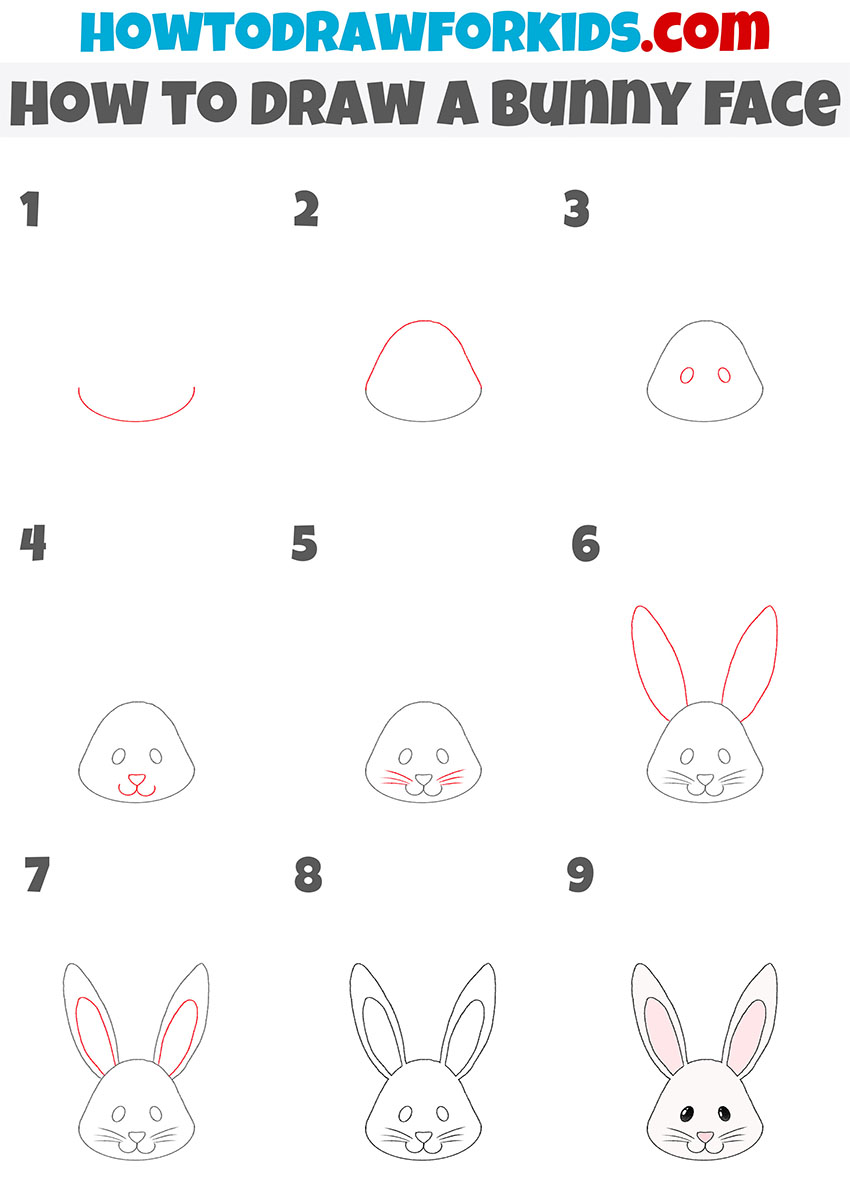 Especially for children and beginners, I have created a new lesson in which I will show you how to draw a bunny face step by step. This is a very cute animal, and the hare can be seen very often in cartoons and books.
This tutorial presents a very easy way to draw a bunny face. Simple lines and a minimum of elements will be used here. You can easily repeat all these lines, even if you have very little experience in drawing animals.
After completing the lesson, you will feel confident in your creative abilities and will want to draw again and again.
Materials
Pencil
Paper
Eraser
Coloring supplies
Time needed: 30 minutes
How to Draw a Bunny Face Step by Step
Draw the bottom of the face.

This is a very simple step in which you should draw a smooth, curved line.

Depict the upper part of the face.

Draw a smooth, curved line at the top to create the closed outline.

Sketch out the eyes.

Draw two small, identical ovals.

Add the nose and mouth.

The nose has the shape of a triangle, draw the mouth in the form of two curved lines.

Draw the mustache.

Depict three straight lines on each side.

Sketch out the ears.

Using smooth lines, depict long ears.

Add the inside of the ear.

Depict a smooth, curved line inside each ear.

Correct inaccuracies.

With the eraser, carefully remove all extra lines in your drawing.

Color the bunny face.

Use light gray to color the fur, you will also need black and pink.
Now you can use the link and download the short version of the lesson as a PDF file for free. This will help you return to the lesson at any convenient time, even if there is no Internet access.