Simple Giraffe Face Drawing Instruction for Kindergarten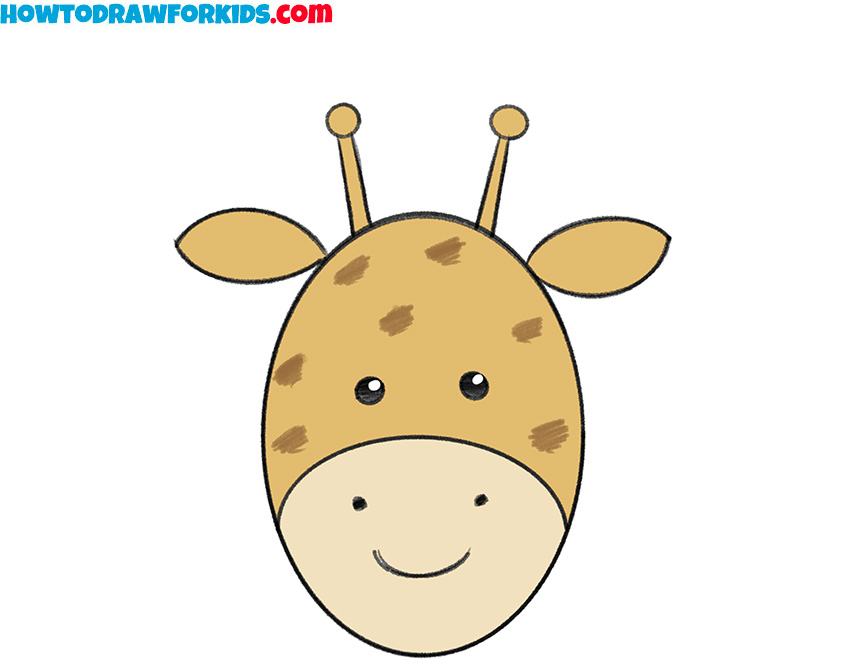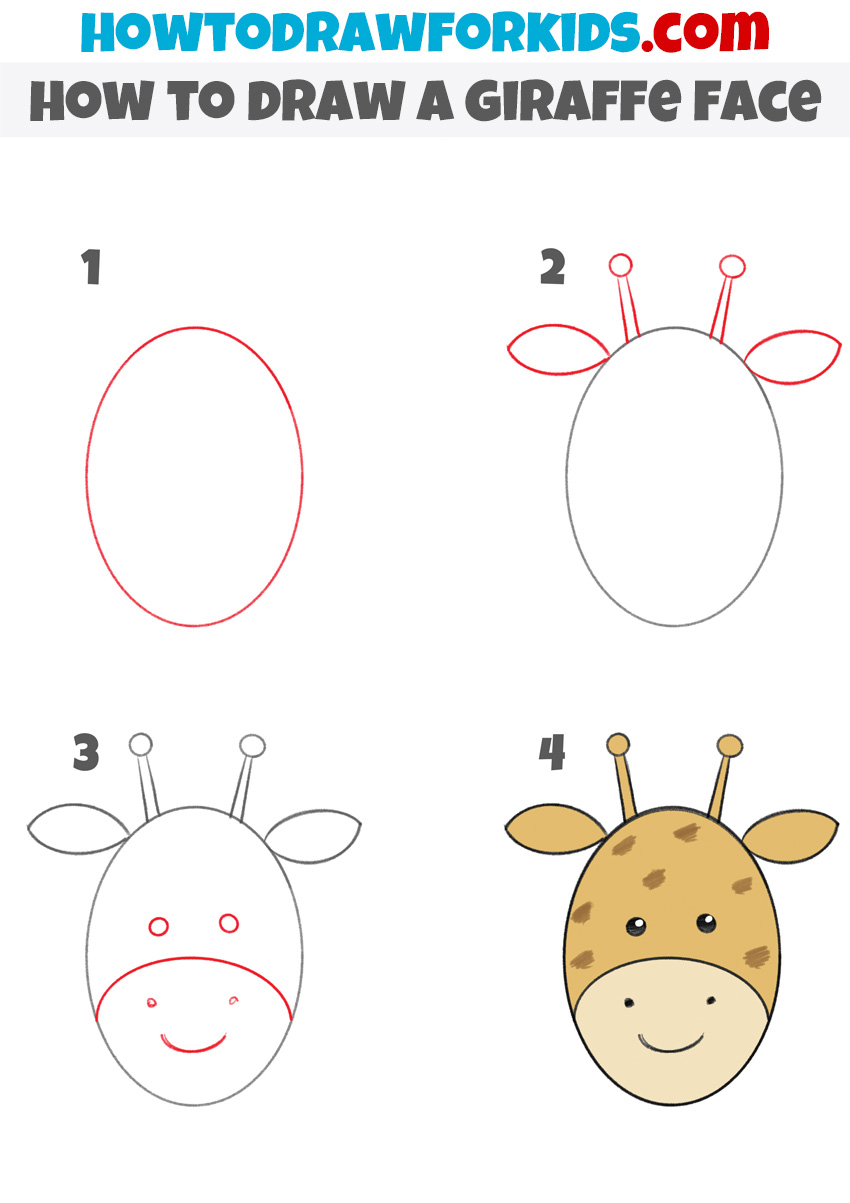 Dear young artists, now another exciting lesson awaits you. I will show you how to draw a giraffe face for kindergarten. It is a beautiful African animal that has a long neck. The image of a giraffe is found in many cartoons, and children love this funny character very much. The image of a giraffe can be seen on many objects, and small children also love to play with toys in the form of a giraffe. I think you also like a giraffe and would love to draw this animal.
In this tutorial, the giraffe is made in a cartoon style. It looks very cute and creates good emotions for you. The giraffe face drawing tutorial has four easy steps. This guide uses simple lines.
The drawing includes an oval and several additional elements. When you paint the giraffe in the main color, then add characteristic small spots on the body of the giraffe. This will add a bit of realism.
Now you will see that drawing a giraffe's face is very easy and interesting. You will enjoy doing this assignment and gain confidence in your creativity.
Materials
Pencil
Paper
Eraser
Coloring supplies
When you have completed all the steps of the giraffe face drawing tutorial, then evaluate the result of your work. Hope the face of the giraffe is cute.
Time needed: 15 minutes
How to Draw a Giraffe Face for Kindergarten
Draw the outline of the head.

Determine the position of the muzzle and portray an oval.

Depict the ears and horns.

Sketch the oval ears with pointed ends. For the horns, add two small lines and circles at the top.

Portray the elements of the face.

Separate the front of the muzzle with a smooth, curved line. Draw the eyes, nostrils, and mouth.

Color the giraffe.

The main color is light brown and the front of the muzzle is pink.
Now you can show the drawing to your friends. I recommend doing drawing lessons together. This way you will have a good time and gain new drawing skills. Share your drawing experience with your friends and subscribe to our social networks.
To be able to draw a face of a giraffe without the Internet, use the free PDF file that contains all the steps of this tutorial and some more useful additions. Download the file and draw your favorite animals at any time.