I have prepared for you a lesson on how to draw a Lambo in just nine easy steps. Start this simple tutorial and enjoy the drawing process!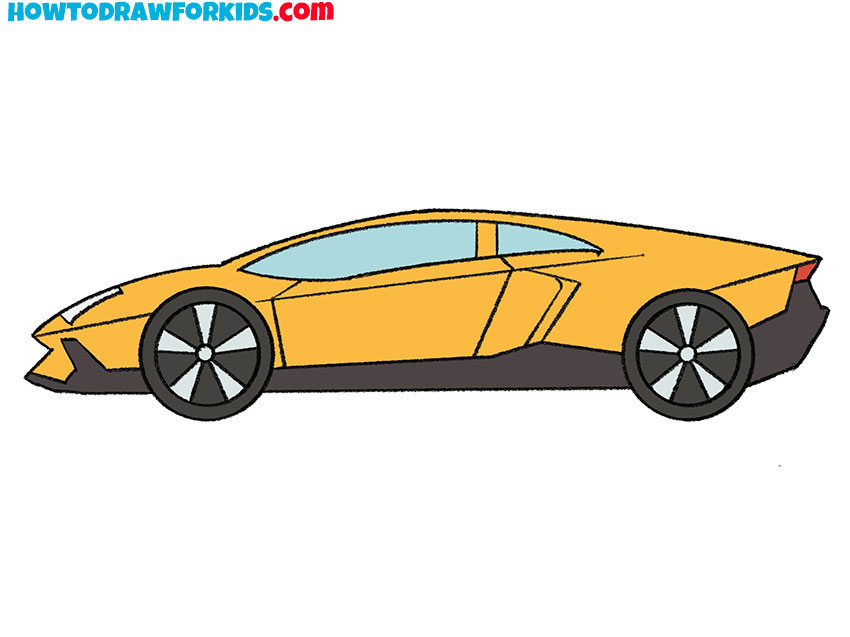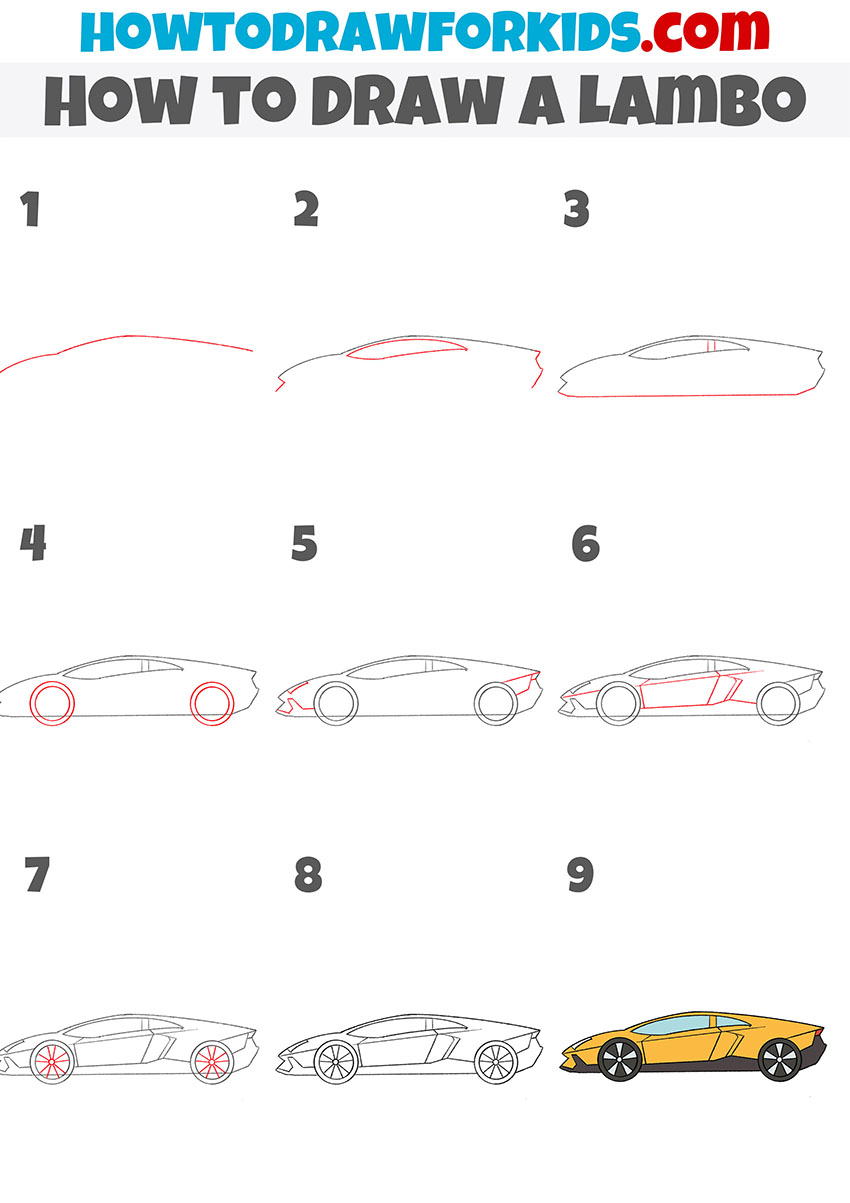 I suggest you complete a new interesting lesson in which I will show you how to draw a Lambo. In this lesson, you will acquire useful skills that will help you draw any other car models.
This simple instruction shows in detail how to draw a Lambo. This car is admirable and is a great object for drawing. Lambo is an expensive sports car produced by an Italian company.
The car has excellent technical characteristics and has a stunning exterior design. Many motorists dream of such a car. Over the years, the design of the car has improved, and different models have been released, each of which was in great demand.
Materials
Pencil
Paper
Eraser
Coloring supplies
Time needed: 30 minutes
How to Draw a Lambo
Draw the top outline.

Draw a smooth line, and try to correctly depict the small bend in the front.

Add the side window and depict the bumper.

Draw the narrow elongated window. Sketch out curved lines to depict the bumper.

Depict the bottom outline of the car.

At this stage, sketch out a smooth line at the bottom.

Draw the wheels.

On each side, depict two even circles of different diameters.

Depict headlights and additional elements.

With the help of straight lines depict the front and rear lights, and add the rest elements.

Sketch out the door.

Use straight lines to depict the door and additional elements.

Draw the rims on the wheels.

Depict a small circle in the center of each wheel and draw straight lines from it to the outer edge.

Correct inaccuracies.

Remove extra lines with an eraser.

Color the Lambo.

You will need yellow and dark gray. Color the side window blue.
I remind you that at the end of the lesson there is a link where you can download a brief instruction in PDF format for free.