The lesson on how to draw a panda for kindergarten will be useful to you. In four easy steps, you will learn how to draw these cute animals.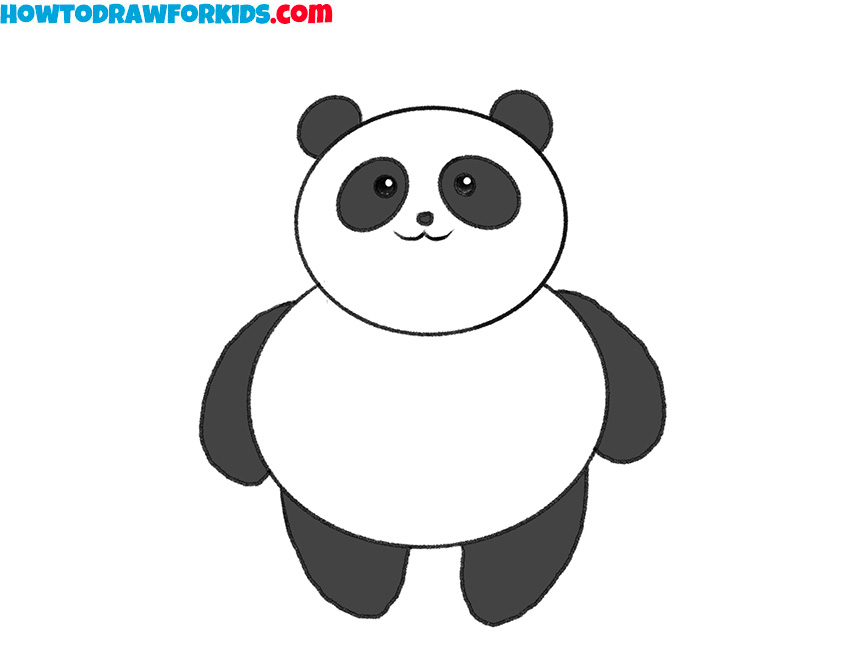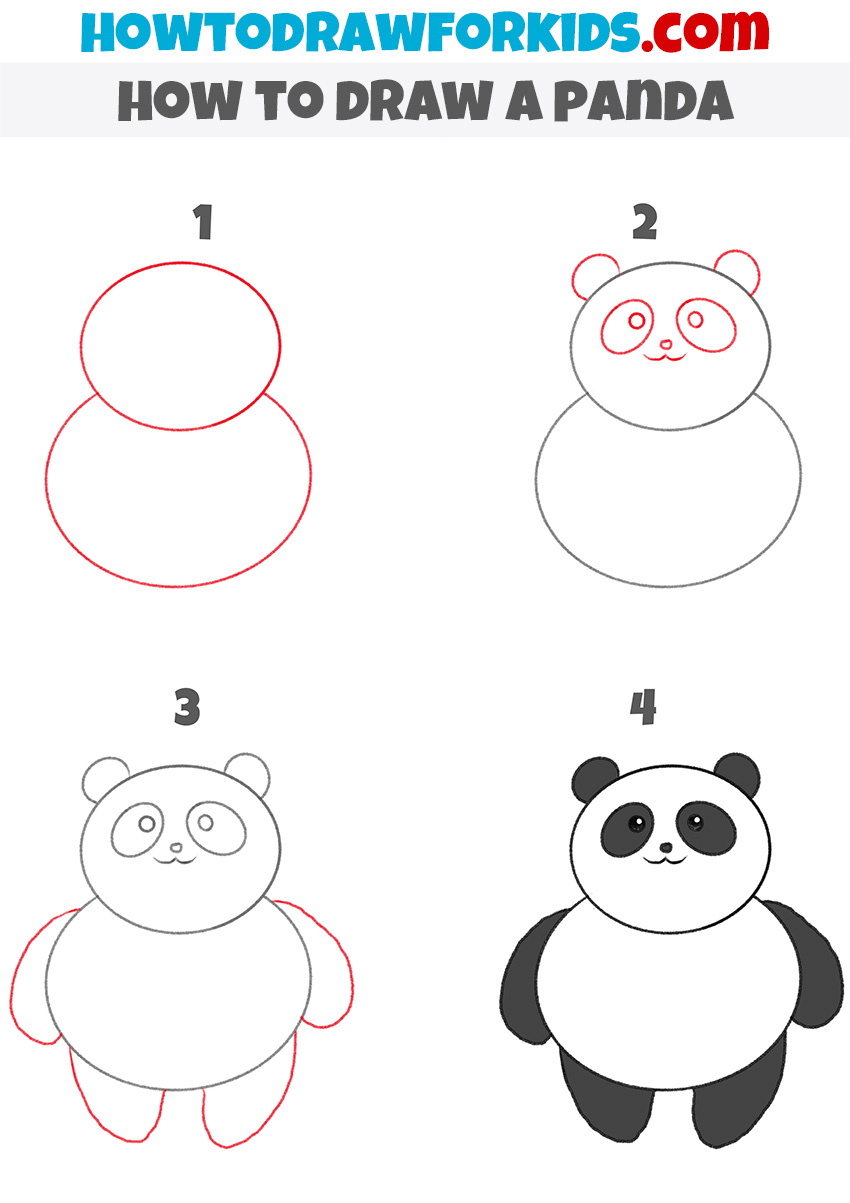 In a new easy lesson, I will tell you how to draw a panda for kindergarten. If you follow my advice, you will have a great drawing of a cute panda.
Panda is an animal that belongs to the bear family, and also has some of the characteristics of raccoons. Pandas, although they look awkward, actually run great, and also love to roll head over heels downhills.
These animals are very kind, so many people managed to tame them. Pandas are so cute that they were even included in the Guinness Book as the cutest animals on our planet. Pandas have become heroes of various cartoons more than once.
Materials
Pencil
Paper
Eraser
Coloring supplies
Time needed: 20 minutes
How to Draw a Panda for Kindergarten
Draw the body of the panda.

To do this, you need to depict two ovals – one more, and the second, slightly covering it – less.

Sketch out the face and ears.

On the top oval, draw the eyes, nose, and mouth of the panda, then draw the ears.

Depict the panda's paws.

Using curved lines, draw one pair of paws at the top and bottom.

Color the drawing.

You will need black and white.
After completing this tutorial, you know how easy it is to draw a panda. Hope you have a wonderful drawing of a cute and funny panda. Be sure to share your impressions of this lesson with your friends. I am waiting for your wishes on what other characters you would draw.
Of course, I created the PDF file of this tutorial. Download it for absolutely free access to additional content.