How to Draw a Pepper for kindergarten
Really Simple Pepper Drawing Guide for Preschoolers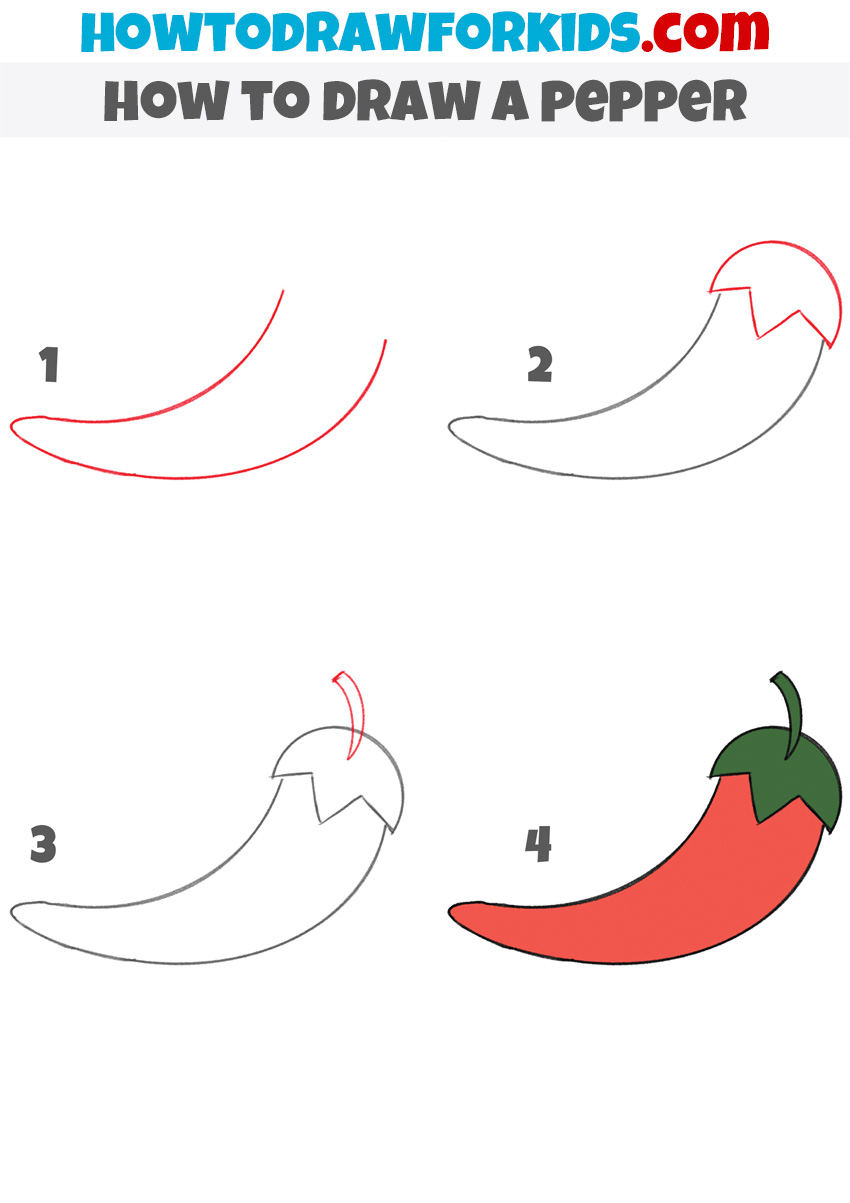 So let's try to draw a pepper. Drawing it is much easier than eating it. At least I hope you come to that conclusion after working with my guide. As with the other kindergarten guides category, I've only used basic geometric shapes here.
Use this sequence of steps to draw other vegetables or other simple objects. Just change the base shape and color to draw a banana or eggplant. Drawing these objects is really very simple.
So, grab your favorite painting supplies and play some nice relaxing music. Try to tune in to creativity and improve your skills.
Materials
Pencil
Paper
Eraser
Coloring supplies
Time needed: 15 minutes
How to draw a Pepper for kindergarten
Draw the base.

Depict a long, elongated shape.

Draw the green part.

Notice the rounded part at the top and the corners at the bottom.

Add a stalk.

Avoid overly elongated shapes.

Color this pepper.

Color the peppers according to your ideas. The traditional colors for pepper are orange and red.
I hope that you have drawn this cute pepper really easily. Share your impressions of this drawing guide with your friends. Write your questions and wishes in the comments, I will definitely take them into account in the next drawing tutorial.
As a reminder, I have created a PDF file of this guide for your convenience. You can save it, send it to friends, and also return to this post at any time convenient for you, even if there is no Internet connection.