How to Draw a Rabbit Face
Learn how to draw a rabbit face with this easy step-by-step drawing guide. I'm sure you'll enjoy this lesson!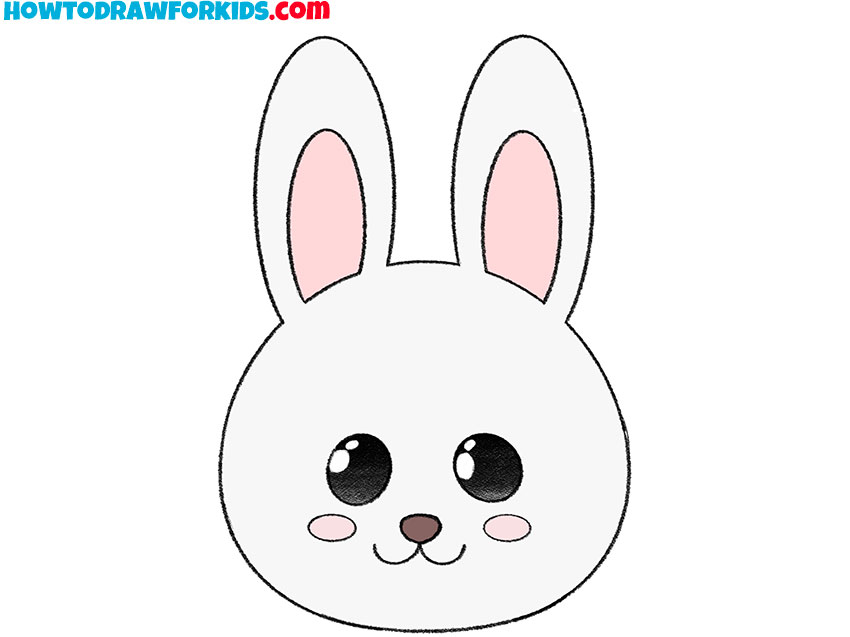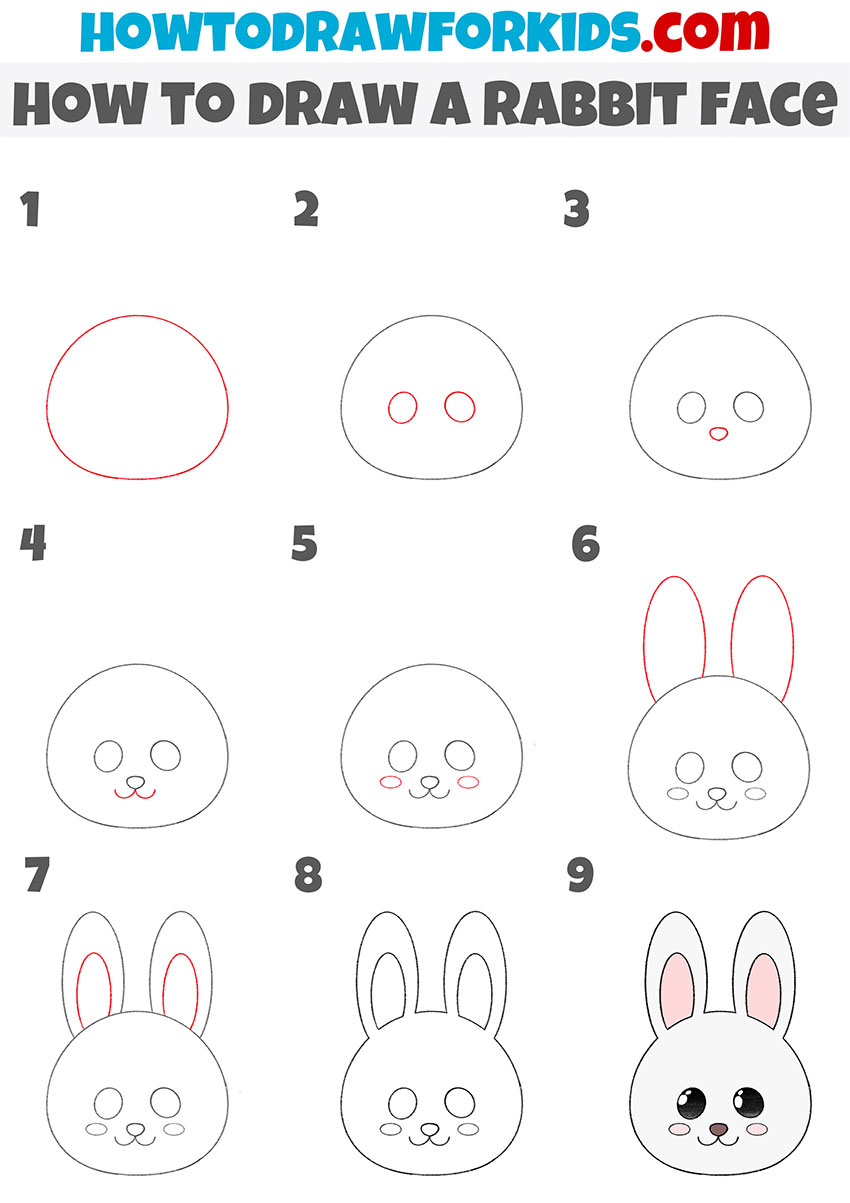 In this drawing lesson, I would like to tell and show you how to draw a rabbit face in just nine easy steps. The rabbit face that you draw with the help of this guide will look very cute and funny. You will be able to use your rabbit face drawing skills when you want to draw a rabbit in the future.
Rabbits are small mammals with fluffy, short tails, whiskers, and distinctive long ears. There are more than 30 species of rabbits around the world. The rabbit's face usually has its nose, mouth, eyes, and long ears. You will portray all of these details during this drawing lesson.
If you want to learn how to draw this beautiful cute rabbit soon, then you can start doing this lesson. To draw a rabbit face, prepare your drawing materials and follow my instructions carefully.
Materials
Pencil
Paper
Eraser
Coloring supplies
Time needed: 20 minutes
How to Draw a Rabbit Face
Draw the outline of the rabbit's face.

To complete this step, draw a figure similar to a curved oval using curved lines.

Add the eyes.

Inside the previously drawn figure depict two ovals placed in the middle of the face of the rabbit.

Draw the rabbit's nose.

Below the previously drawn eyes depict the nose with a curved line.

Outline the rabbit's mouth.

Depict two small arcs below the previously drawn nose.

Picture the cheeks of the rabbit.

Under the previously drawn rabbit′s eyes depict two identical ovals.

Draw the ears.

At the top of the rabbit's head add two symmetrical ears using curved lines.

Depict the inside of the ears.

Inside the ears add two figures the same shape as the outer ears outline but smaller in size.

Erase unnecessary lines.

Use an eraser to remove auxiliary lines that appeared during the drawing process.

Color the drawing.

To color the rabbit, you should use light gray, black, brown, and shades of pink.
This drawing lesson is complete. Now you can share this tutorial with your friends and leave your feedback in the comments. Also, don't forget to download the PDF file which contains a short version of this step-by-step drawing lesson and other useful materials.
How to Draw a Rabbit Face: Additional Tutorial
In this lesson, you will first draw the outlines of the rabbit's head, then its facial features and ears. Prepare the materials you need for drawing, and you can start this lesson right now.