Now you will learn how to draw a rose with thorns. I promise that you will have an exciting and useful pastime ahead of you.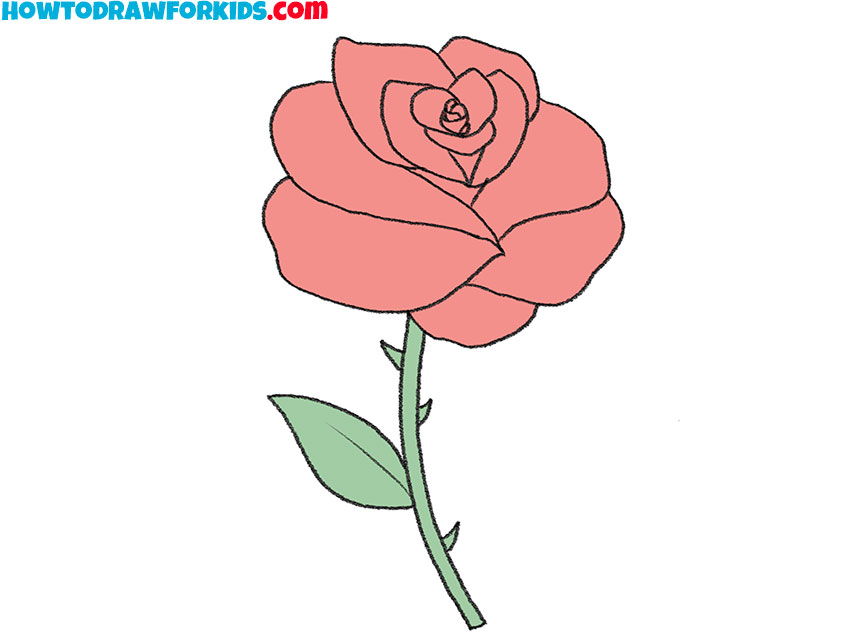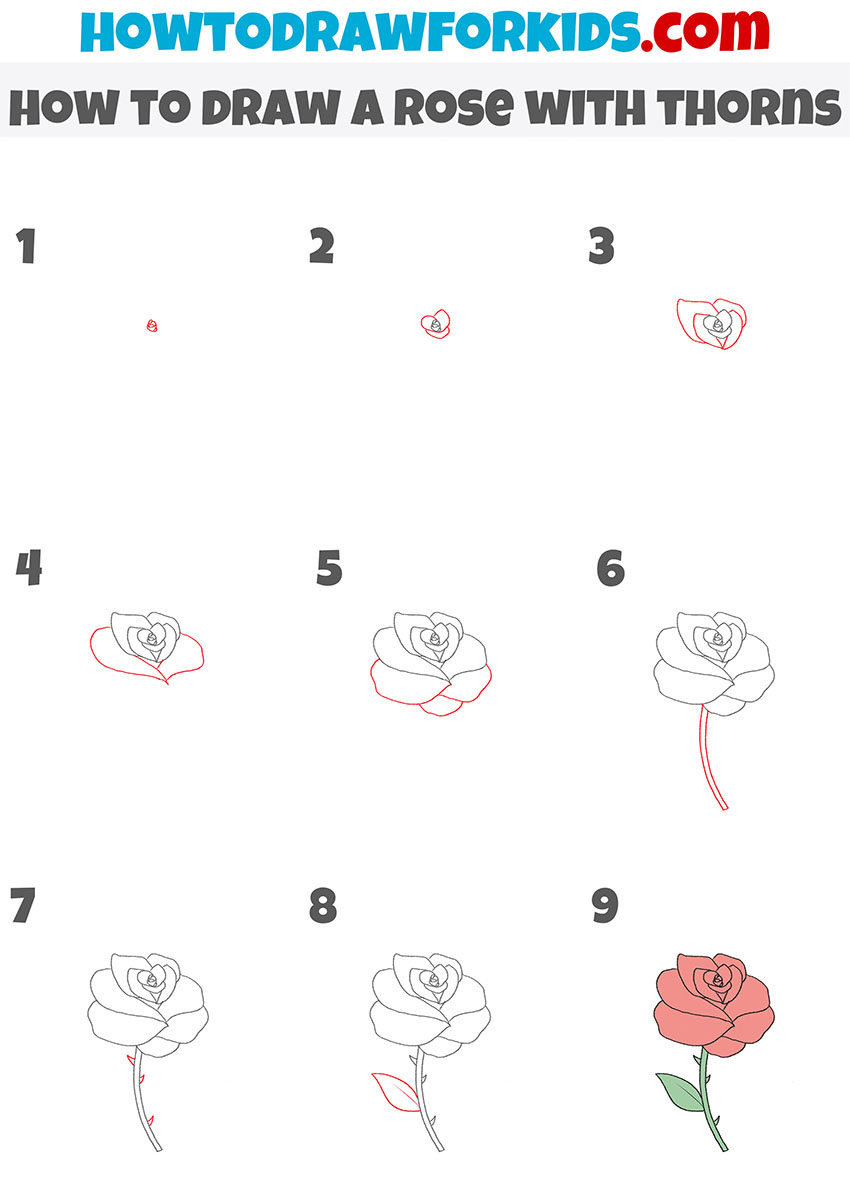 Every beginner artist wants to learn how to draw flowers and in this tutorial I will show you how to draw a rose with thorns. This is one of the most beautiful flowers on our planet.
There are many varieties of roses, each of which differs in color and size. In this lesson you will draw a rose with a stem, a leaf and thorns. It looks very nice.
If you follow all the steps in this tutorial correctly, you will have a great drawing. To color the bud, you can choose any shades of red. If you want your drawing to look more realistic, then add shadows and highlights.
Materials
Pencil
Paper
Eraser
Coloring supplies
Time needed: 30 minutes
How to Draw a Rose With Thorns
Start drawing the middle of the bud.

Determine the location of your drawing and with curved lines draw the middle of the bud.

Sketch out the petals.

Using smooth, curved lines, add three differently shaped petals around the edges.

Continue adding the petals.

Add a few more petals of a larger size.

Add the bottom petals.

At the bottom of the picture, draw two large petals of the same shape as in the example.

Draw the rest of the petals.

Add the largest petals that are at the bottom.

Depict the stem.

With the help of smooth curved lines depict the thin stem that is slightly curved.

Sketch out the spikes.

On the stem, add three small pointed spikes.

Draw the leaf.

Depict the small leaf on the left side using smooth lines.

Color the drawing.

You will need different shades of red and green.
The lesson has come to an end, and now you know how to draw a rose with thorns. You can use the acquired skills in the future when you want to make a beautiful still life or decorate a postcard for your friends. Download the PDF file that I have prepared especially for your convenience. The file contains a short version of the lesson, and you can return to it at any time.