In this tutorial, you will learn how to draw a slice of cake in just nine easy steps. This guide is very helpful and simple.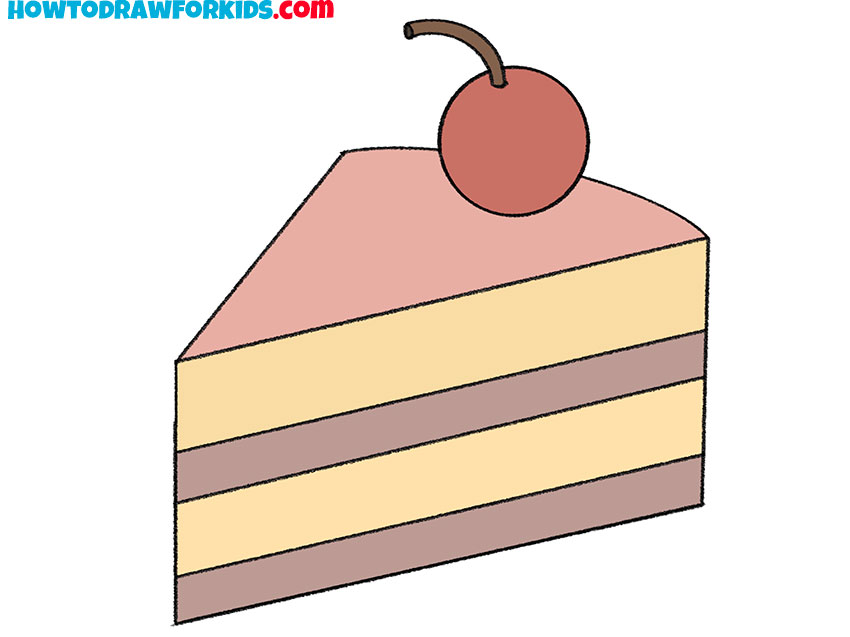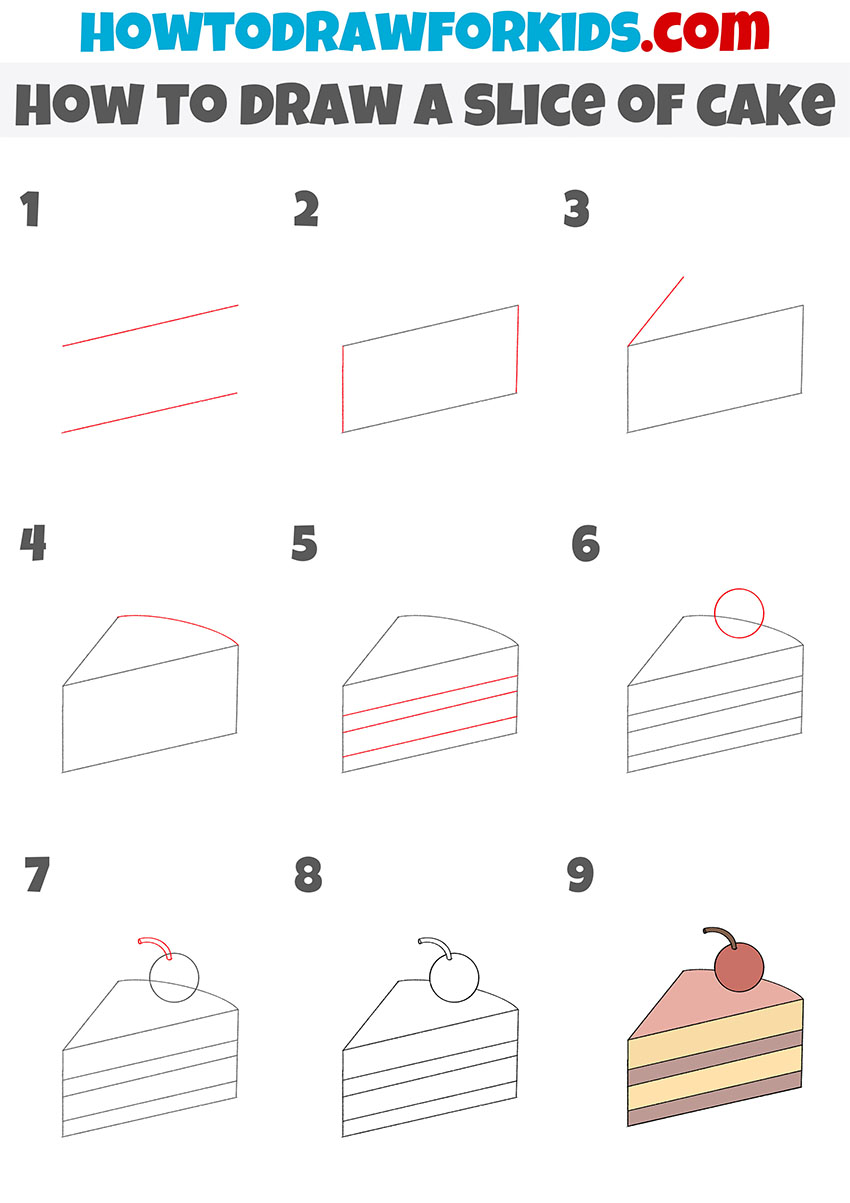 In this tutorial, I will show you in detail how to draw a slice of cake. You will definitely enjoy this step-by-step guide because drawing sweets is always a pleasure.
Here is a simple instruction that shows how to draw a slice of cake step by step. The cake is a very tasty treat that is loved by adults and children.
This confectionery product consists of several cakes, between which there is a layer of cream. Chocolate, fruits, marmalade, whipped cream, and other ingredients are used as decoration.
In the picture, you see a slice of cake, which consists of two layers, between which there is a layer of cream. Cherry was used as decoration. It looks very appetizing!
You can easily draw a slice of cake, even if you are a beginner artist because it uses simple lines that you can easily repeat.
Materials
Pencil
Paper
Eraser
Coloring supplies
Time needed: 20 minutes.
How to Draw a Slice of Cake
Draw the top and bottom outline.

Depict two parallel lines in the same position as in the picture.

Add the side outline.

On the sides, draw two vertical lines to end up with a closed path.

Depict another part of the cake.

Draw one straight line to depict the thickness of the piece.

Add the outer contour.

Sketch out a rounded connecting line.

Draw the layers of the cake.

On the slice of the cake, depict three straight lines in succession.

Add the outline of the cherry.

Draw an even circle on the surface of the cake.

Sketch out the stem.

With the help of rounded lines, depict the stalk on the cherry.

Correct inaccuracies.

At this stage, remove extra lines.

Color the drawing.

You will need beige and different shades of lilac. Color the cherry red and the stem brown.
You can now download a PDF of the short version of the lesson. Use this file whenever you want to do the lesson again.