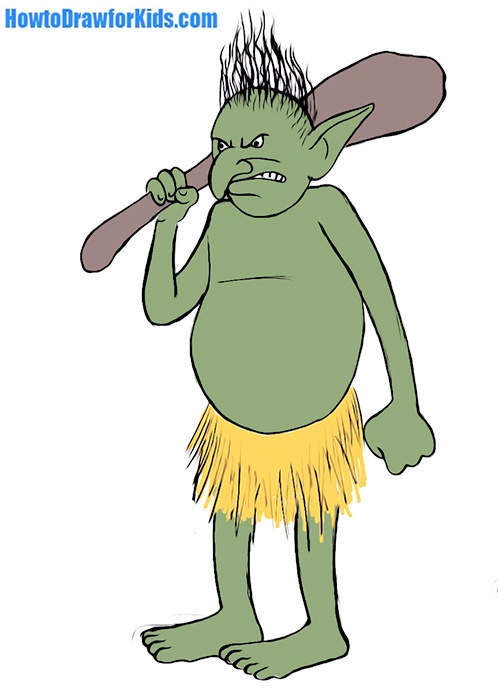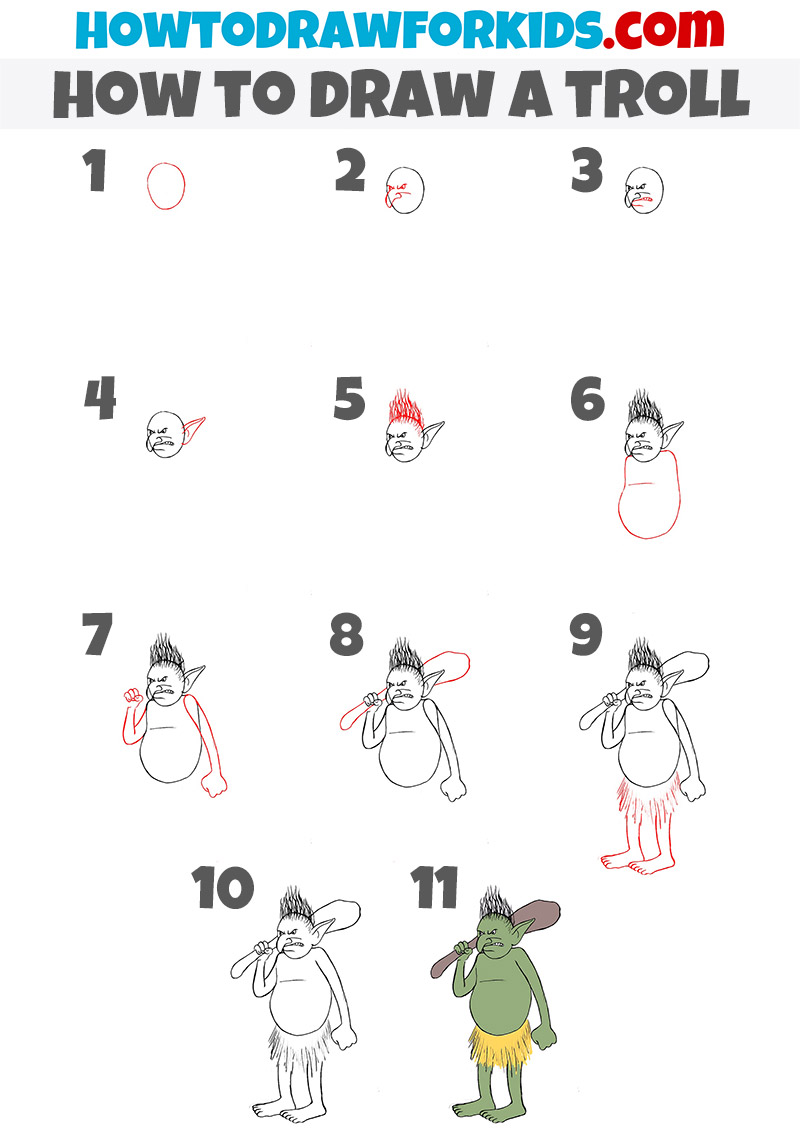 Hello everyone and welcome to the lesson on how to draw a troll for kids! No, this is not the guy who is sitting at his computer day and night and only doing so that plays on the nerves and jokes stupid jokes. No, we will draw a classic troll, that is a huge and green forest creature that fights against knights and magicians in different games, books, and movies.
Step 1
First of all, depict the head in the form of a normal circle.
Step 2
Draw the evil eyes and the characteristic long and hooked nose.
Step 3
Draw an angry mouth with a row of teeth as in my example (but of course, you can draw a smiling troll).
Step 4
Now draw long and sharp ears (which are very similar to the ears of a goblin and an orc).
Step 5
Draw the hair that goes up like a wavy grass.
Step 6
Draw a torso with a large belly like in my example.
Step 7
Draw the arms of the troll. Note that their arms are long enough.
Step 8
In the right hand of the troll draw a very large club.
Step 9
Draw the grass on the pelvis that replaces the clothes of our troll.
Step 10
Erase all additional and unnecessary lines to get a finished troll drawing.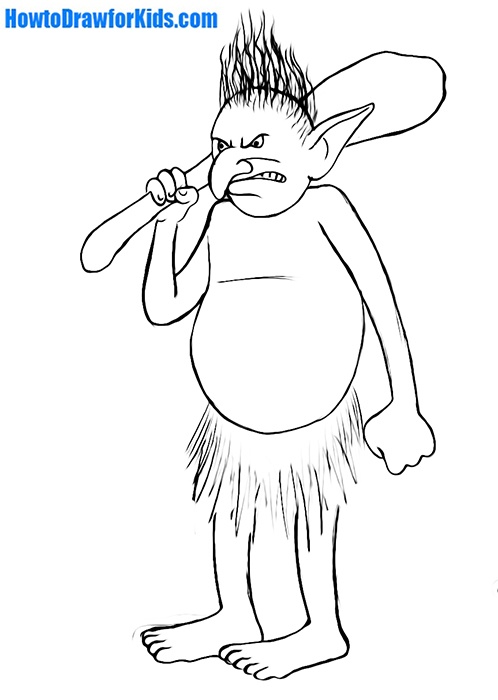 Step 11
We paint a troll in green, his club in brown, and "clothes" in yellow.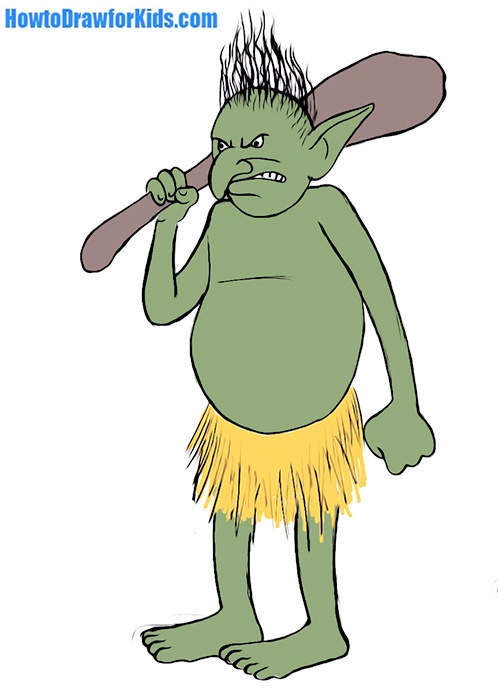 Want even more similar drawing lessons? Then do not forget to visit the category of "Fantasy" where you will find many interesting lessons, such as instructions about a mummy and a vampire.
All instructions on Howtodrawforkids.com are very simple and straightforward. And all articles end with a shortened version that contains all the stage without text.
Above, I showed the shortened version of this troll drawing instruction. If you liked the lesson – then share this picture with those who also want to draw mythical creatures.