In this lesson, I will tell you how to draw a Valentine heart. This tutorial is going to be simple, and it only consists of five steps.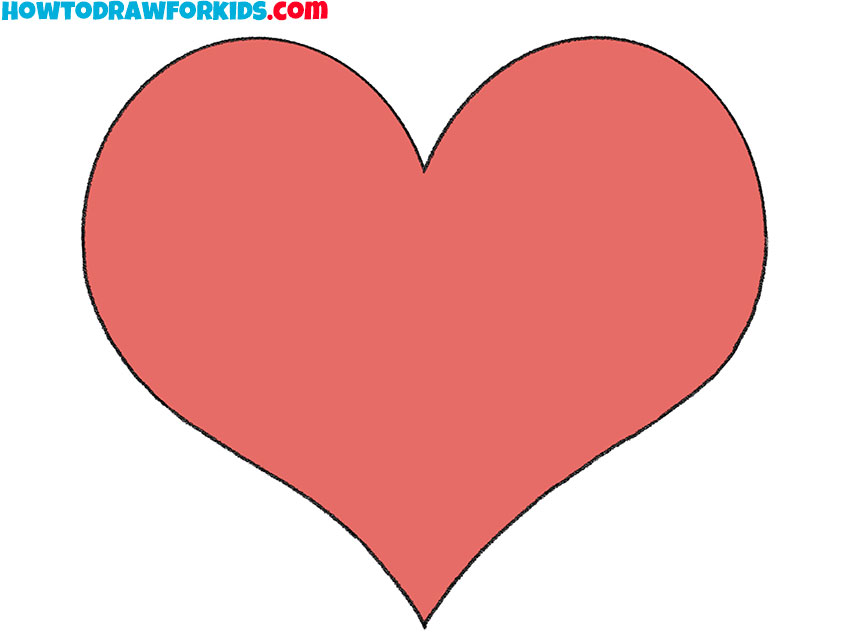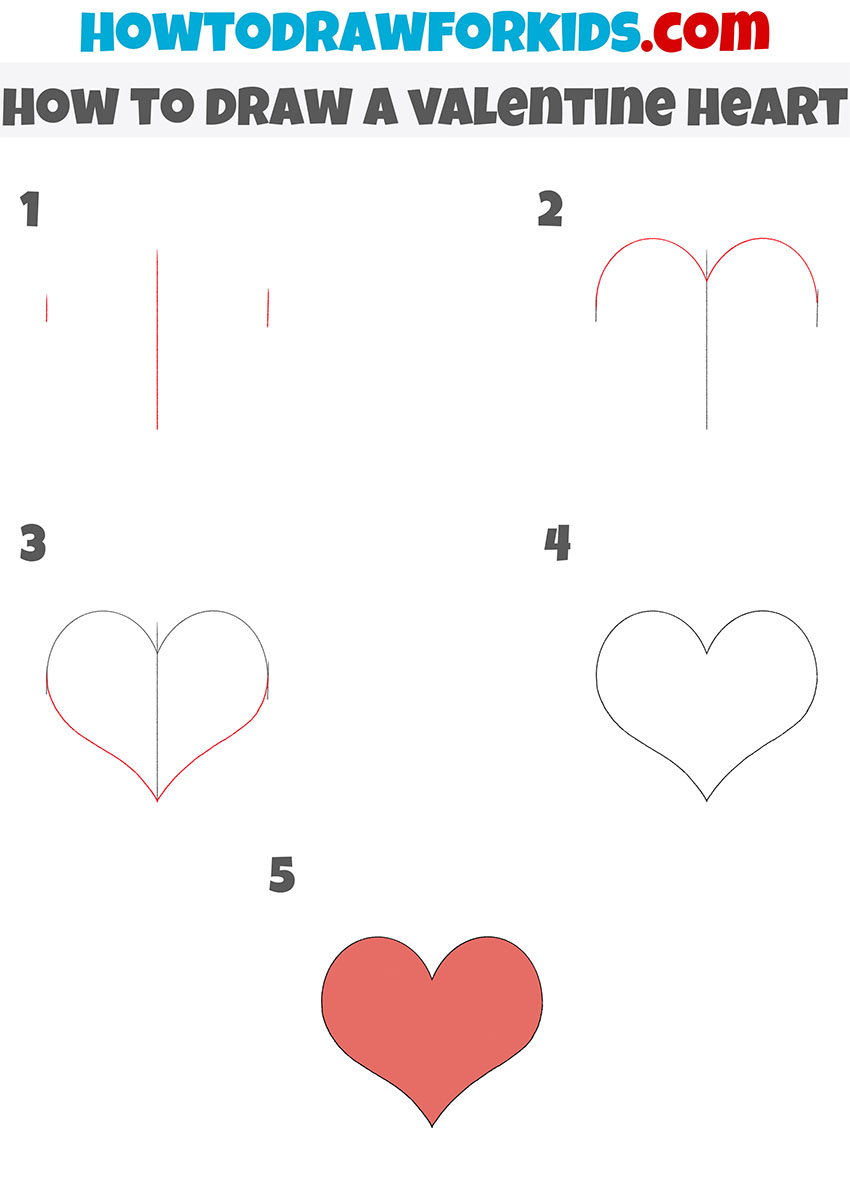 I am glad to offer you this wonderful and very useful drawing lesson, with which you can learn how to draw a valentine heart step by step. I prepared this lesson especially for beginners and children, so you can easily cope with this task, and you should not have any difficulties when drawing. By learning how to draw a valentine heart, you can easily draw it in the future if you want to draw and give someone a valentine on Valentine's Day.
Please note that when drawing a Valentine heart with this step-by-step instruction, you will need to adhere to symmetry. To make the right side of the Valentine's heart look like a mirror image of its left side, you will first need to draw a line of symmetry.
I am sure that you would rather start this lesson, then I will not delay you and recommend that you prepare right now the art supplies that you will need to complete this lesson. Carefully follow these instructions and enjoy the creative process, and then you will definitely get an excellent result of your work.
Materials
Pencil
Paper
Eraser
Coloring supplies
Time needed: 30 minutes
How to Draw a Valentine Heart
Draw a line of symmetry and auxiliary lines.

Depict one long straight vertical line and also add two short straight lines on the sides of it.

Add the top of the Valentine's heart.

Using two identical arcs, connect the previously drawn lines, as shown in the figure.

Depict the bottom of the Valentine's heart.

Now draw two curved lines from the edges of the drawn arcs to the end of the straight line.

Correct inaccuracies.

Now you should use the eraser to remove all unnecessary auxiliary lines.

Color the drawing.

To color this drawing, you can use red.
I will be glad to read your feedback and ideas for new drawing lessons. Don't forget to download the PDF file, which contains a short version of this lesson, as well as additional practice materials to help you complete it.