How to Draw an Easy Mango
In this drawing lesson, you will learn how to draw an easy mango step by step. This simple lesson consists of only six steps.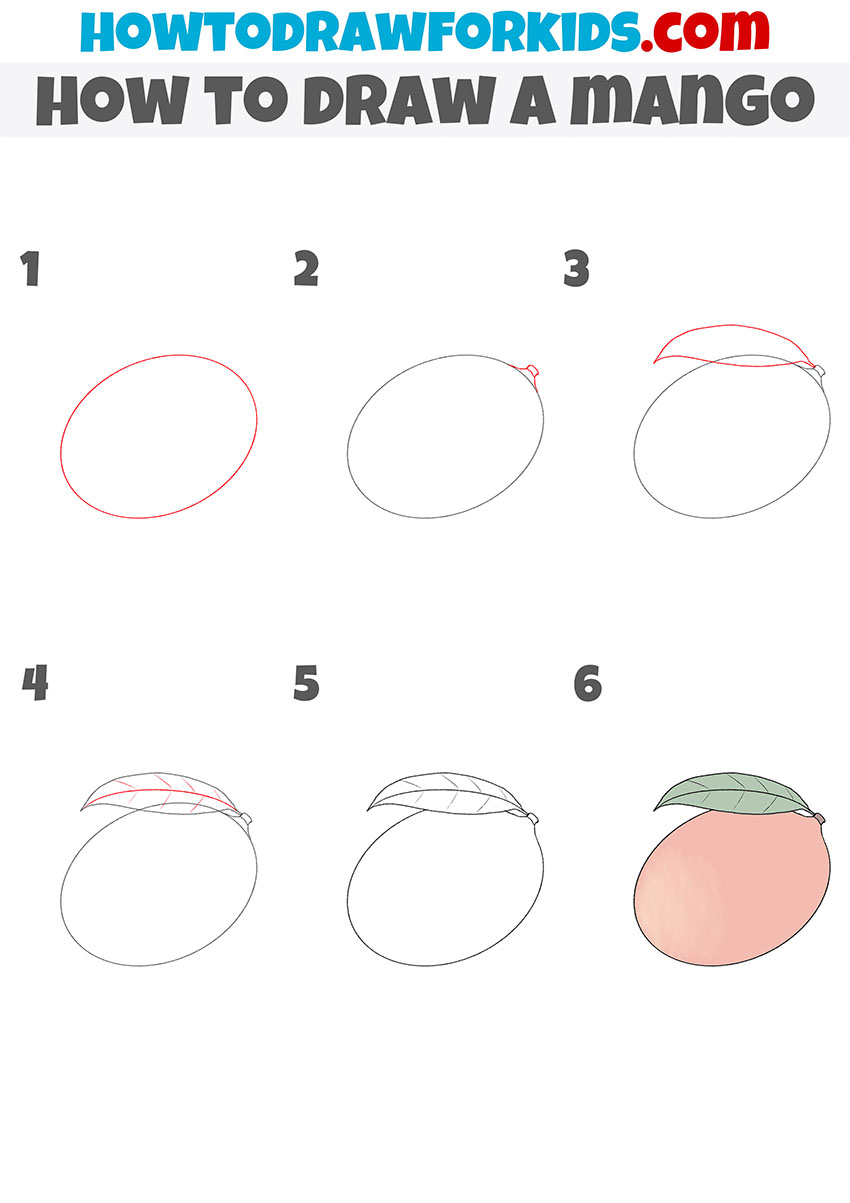 I suggest you complete this fascinating and very useful drawing lesson, in which I will tell and show you how to draw an easy mango step by step. This is another interesting drawing lesson that is dedicated to drawing fruits and plants.
Surely you know what a mango is, and many of you are very fond of this fruit. Mango is a tropical evergreen tree up to twenty meters high.
Mango fruits are usually oval and yellow, resembling a large pear with a stone inside. Mango flesh is firm and juicy and has a sweet taste.
Materials
Pencil
Paper
Eraser
Coloring supplies
Time needed: 30 minutes
How to Draw an Easy Mango
Draw the outline of the mango.

To complete this simple step, you will need to draw one large oval.

Depict the tail of the mango.

Draw a few curved lines at the top of the oval as shown.

Sketch out the mango leaf.

Next to the previously drawn elements, depict one large sheet using curved lines.

Add the veins to the leaf.

Inside the leaf, draw one length of a curved line and several thin lines on the sides.

Correct inaccuracies.

Use the eraser to remove any unnecessary guidelines.

Color the drawing.

To color the mango, use green and red or orange.
This is the end of this very simple and useful drawing lesson in which you could learn how to draw an easy mango step by step.
For your convenience, I have prepared a PDF file in which you can find a short version of this tutorial and additional useful materials for completing it. Download this file to return to the lesson at any time.