Today in this simple tutorial, you will learn how to draw an easy polar bear in just nine steps with helpful tips.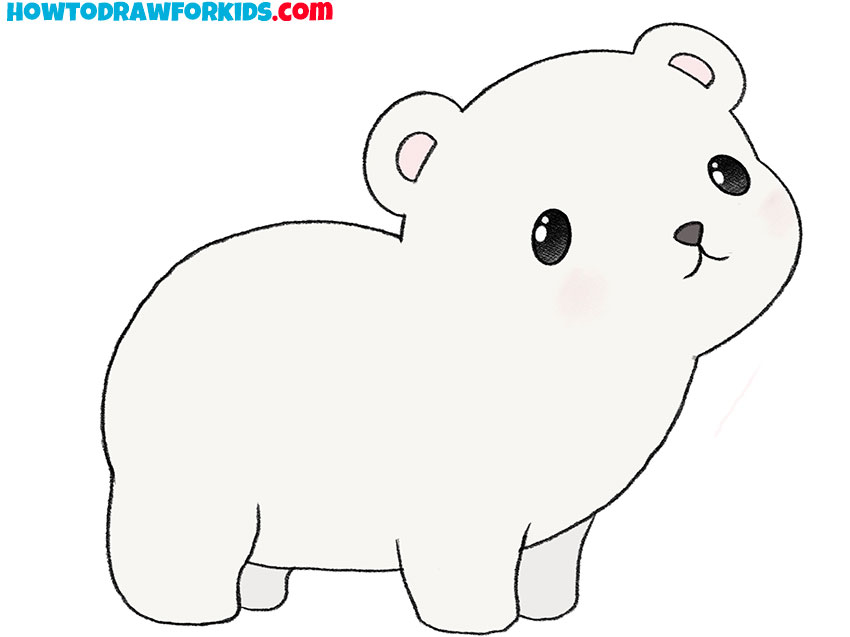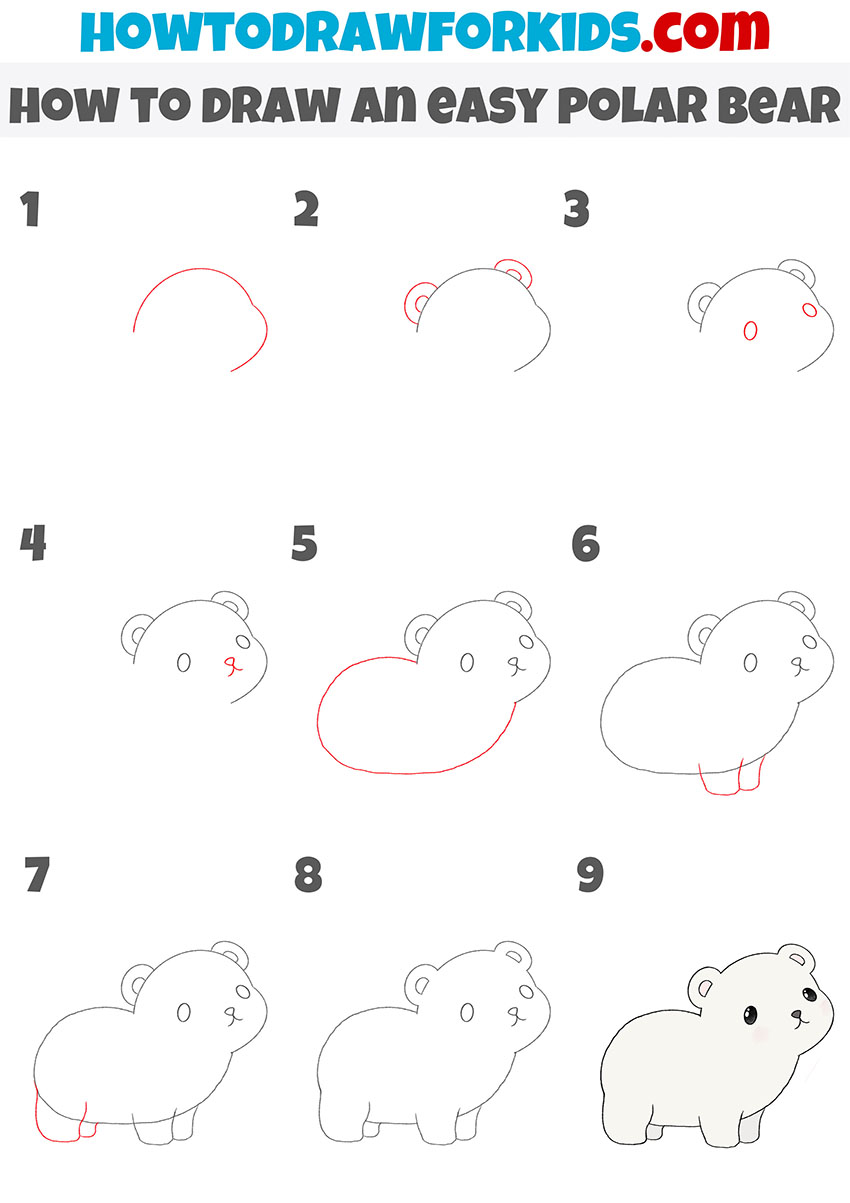 In this lesson, I want to show you how to draw an easy polar bear. You will definitely enjoy this lesson if you love drawing animals and want to improve your artistic skills.
This simple instruction shows in detail how to draw an easy polar bear. Polar bears live in the Arctic, near the North Pole. These are large animals that have a thick white fur.
The polar bear has an unpredictable nature, and therefore it is very dangerous. Polar bears swim well and do not freeze in cold water, because their fur is covered with a greasy water-repellent layer.
The picture shows a small polar bear. This drawing is presented in a cartoon style, so the bear looks very cute. Try to draw the same cute bear with the help of simple instructions.
Materials
Pencil
Paper
Eraser
Coloring supplies
Time needed: 25 minutes.
How to Draw an Easy Polar Bear
Draw the head.

With a smooth line, draw the outline of the head, while depicting a convex part on one side.

Depict the ears.

Use rounded lines to depict the two small ears, and immediately add the inner part.

Draw the eyes.

Sketch out two small ovals.

Add the nose and mouth.

The nose is small and has a triangular shape. Draw two rounded lines to depict the mouth.

Sketch out the torso.

The body has a rounded shape.

Draw the front paws.

The front paws are short and located side by side.

Depict the hind paws.

Add two hind legs using smooth lines.

Correct inaccuracies.

Carefully remove all extra lines in the drawing.

Color the polar bear.

You will need a light gray and pink. Color the nose and eyes black and add highlights.
Especially for your convenience, I have prepared a PDF file with a short version of the lesson in advance. Download the file and use it at any convenient time, when there is a desire to be creative.