In this lesson, I will tell you and show you how to draw easy Naruto. This tutorial is for beginners and consists of nine easy steps.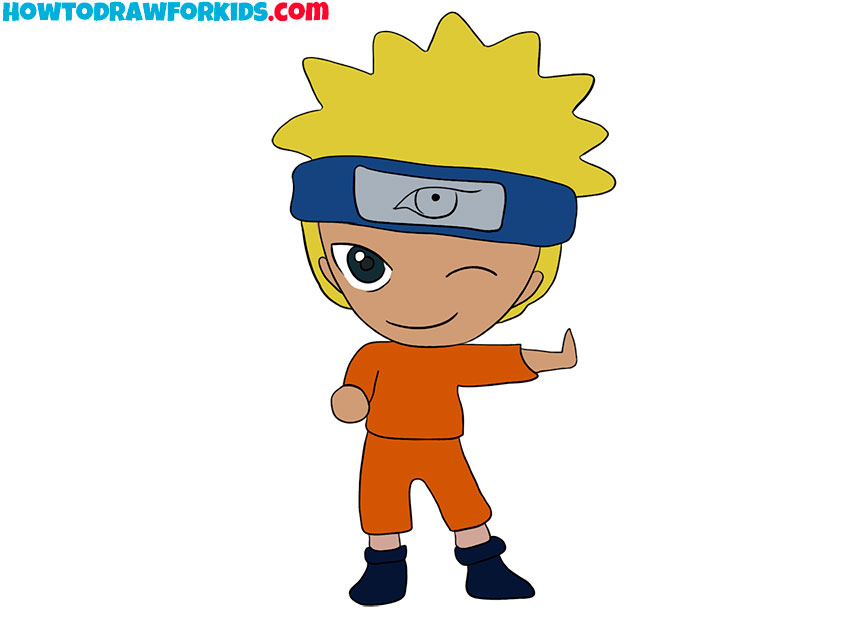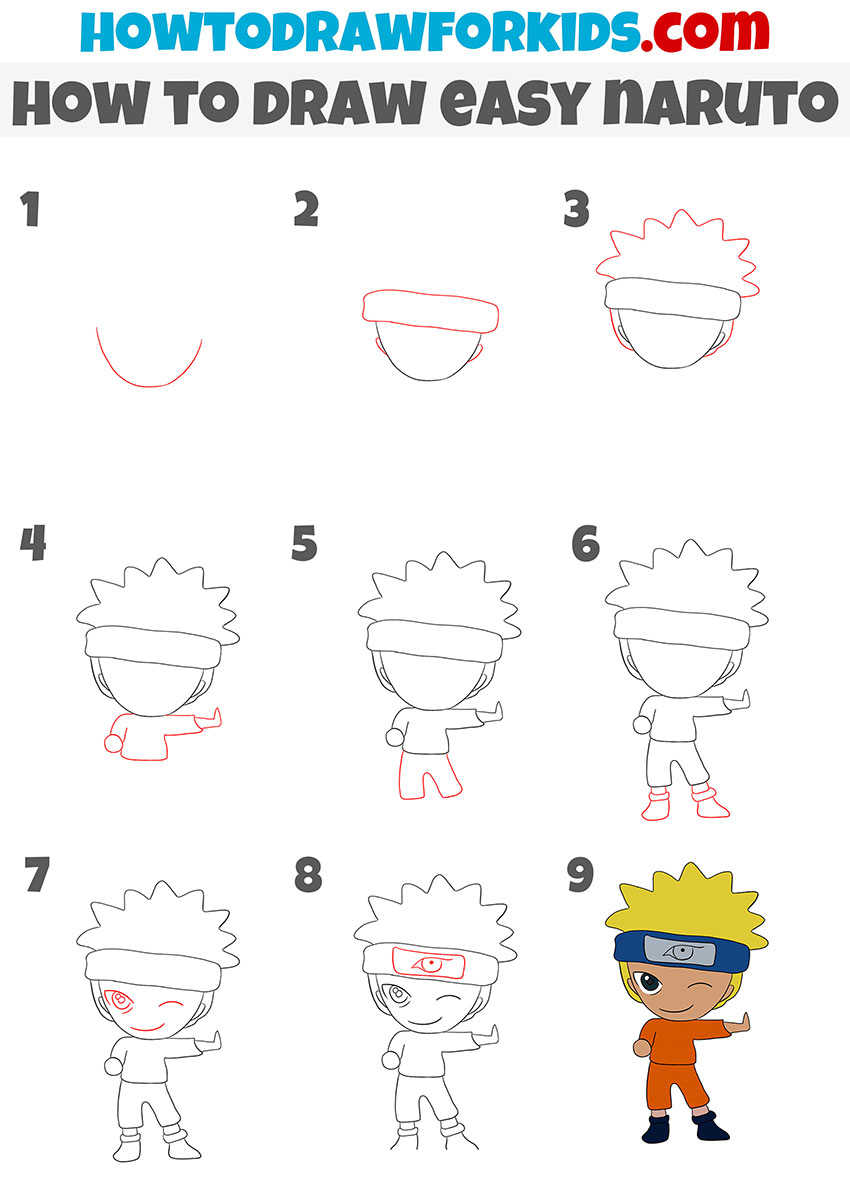 From this simple instruction, you will learn how to draw easy Naruto. He is a popular character in manga, anime and video games. Naruto is introduced as a blonde-haired, blue-eyed teenager ninja.
Naruto has extraordinary abilities and masters various techniques. For example, Naruto is able to change his appearance, concentrate air chakra in his hand to cut metal and pierce stones.
I hope that this character is of interest to you and that you will be happy to complete the drawing lesson. Here is a very easy way how to draw Naruto step by step. You only need to be attentive and accurate at every stage of drawing.
Materials
Pencil
Paper
Eraser
Coloring supplies
Time needed: 30 minutes.
How to Draw Easy Naruto
Draw an oval for the face.

Sketch out a smooth, rounded line.

Add the ears and the bandage on the head.

The ears are small and close to the head. The bandage is wide and has a rectangular shape.

Sketch out the hair.

Depict part of the hair behind the ears and using zigzag lines draw the hair on top of the head.

Depict the torso and arms.

Naruto has the small torso and short, thin arms.

Draw the legs.

Below the torso, add the short legs.

Sketch out the shoes.

On the legs draw the high boots with the wide top.

Add facial features.

One eye is wide open, the other eye is squinted. Using a smooth, curved line, draw the mouth.

Depict the image on the bandage.

Using a few smooth lines, depict the emblem on the headband.

Color the Naruto.

For coloring, you will need several bright colors.
As usual, there is a PDF file at the end of the lesson, in which you will find a short version of the lesson and additional useful materials. Download the file and use at any convenient time.