I think you will be very interested in learning how to draw Rainbow Dash step by step and you will enjoy this tutorial.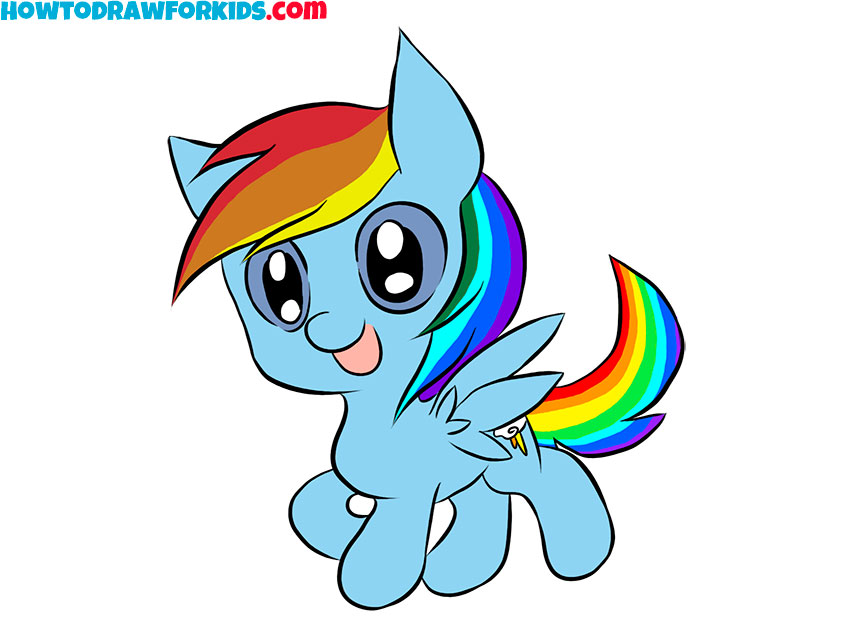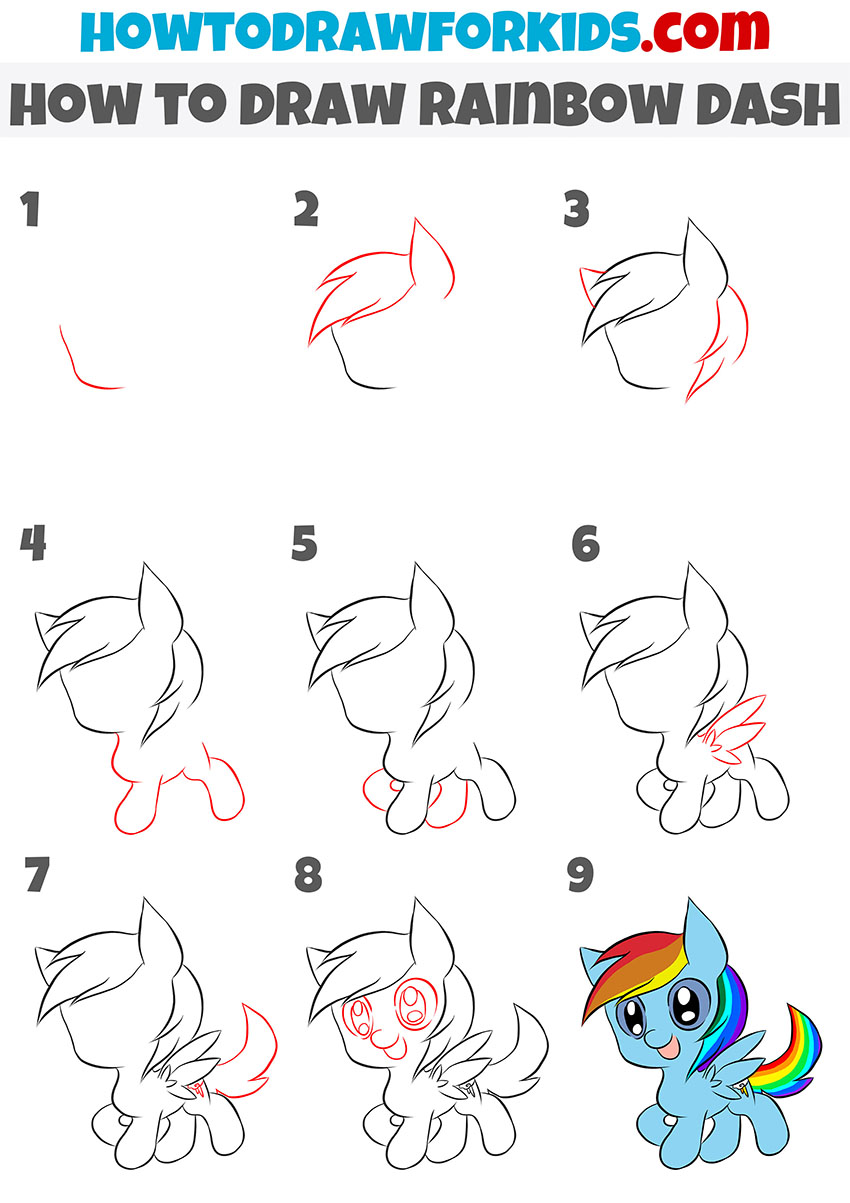 In this fun tutorial, you will learn how to draw Rainbow Dash. I created this lesson specifically for children and beginners, so only simple lines are used here that you can easily repeat.
Rainbow Dash is a cute little pony from a popular cartoon. After the release of the cartoon, the image of a pony could be seen on many objects, coloring books, souvenirs, and toys in the image of this character appeared. Rainbow Dash looks very bright and unusual.
This fabulous creature has a blue color, the mane and tail are painted in different colors, which gives the pony a special charm. On the back, there are small wings, thanks to which the pony can fly.
Materials
Pencil
Paper
Eraser
Coloring supplies
Time needed: 30 minutes
How to Draw Rainbow Dash
Draw the outline of the muzzle.

To do this, you need to draw a smooth line.

Depict the mane and ear.

Add some smooth lines to draw the pointed ear and the ends of the mane.

Depict the second ear and the rest of the mane.

Draw the ear that is farthest away from us. Add the lower part of the mane.

Sketch out part of the torso and legs.

With smooth lines draw the front and back paws, which have a rounded shape.

Draw the rest of the paws.

Using rounded lines draw the front and hind legs, which are located farther from us.

Sketch out the wings.

The wings are short and pointed.

Depict the tail.

The tail is of medium length. Try to correctly depict the position of the tail.

Add the elements of the muzzle.

On the muzzle add eyes, nose, and mouth.

Color the drawing.

You will need some bright colors. Don't forget to add highlights to the eyes.
You can now download a free PDF file containing a simplified version of the walkthrough. This will help you return to the lesson and complete it at any time.