In this tutorial, I will show you in detail how to draw a cartoon cow step by step. I promise that the lesson will be simple and interesting.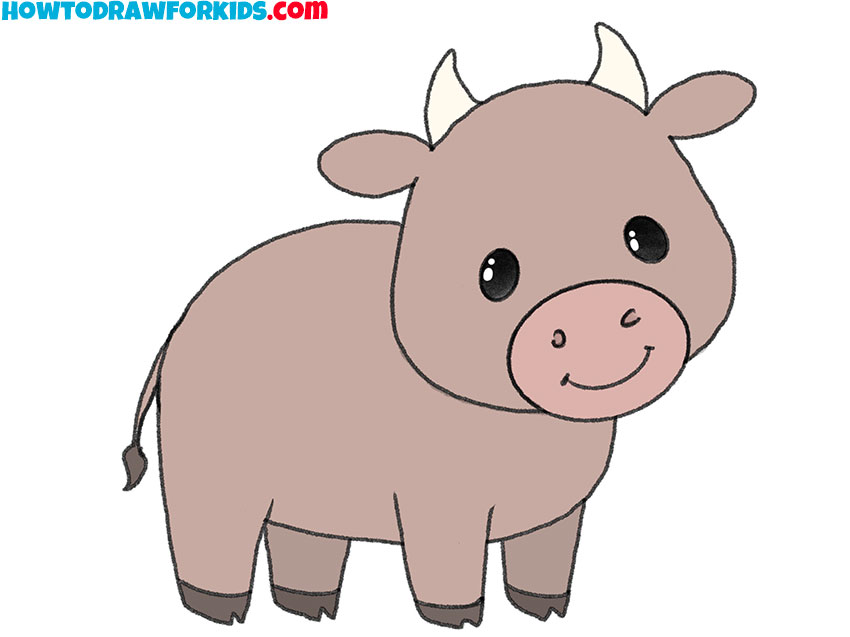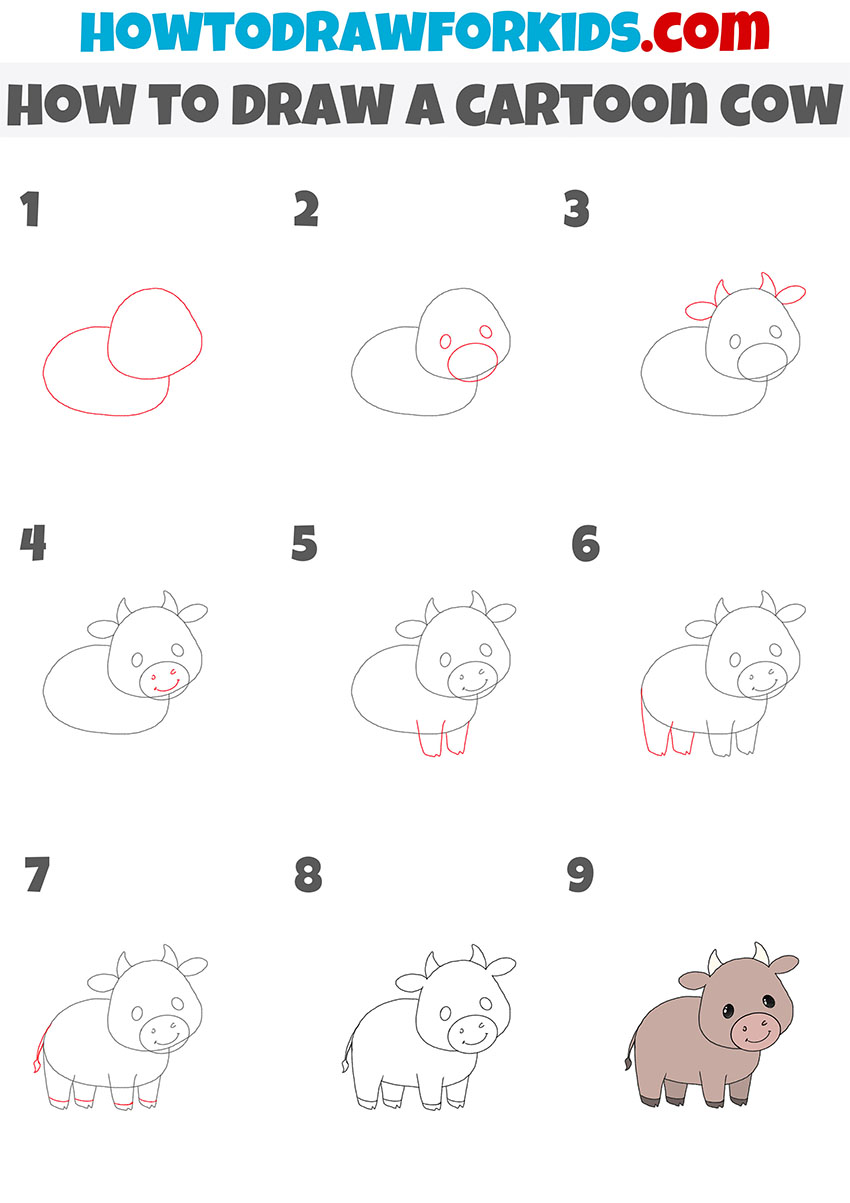 In this tutorial, I will show you how to draw a cartoon cow step by step. In the picture, the cow looks very cute and evokes pleasant emotions.
The cow has a large head, round body and short legs. It is these proportions that give the cow a funny cartoon look.
Try to keep these proportions in your drawing to get a great result. For coloring the cow, you can choose the same color as in the instructions or choose other colors of your choice.
Materials
Pencil
Paper
Eraser
Coloring supplies
Time needed: 30 minutes
How to Draw a Cartoon Cow Step by Step
Draw the head and torso.

First draw the head, in which the lower part is wider, then add the rounded torso.

Add the elements of the muzzle.

Depict two eyes in the shape of an oval, and draw the front part of the muzzle.

Sketch out the horns and ears.

On the head draw two pointed curved horns and draw the ears just below.

Add the rest of the elements on the muzzle.

Draw the nostrils in the form of two rounded lines, and depict the mouth with a smooth line.

Depict the front legs.

Draw two legs that have a wide base and a narrow bottom. Add the hooves at the bottom.

Sketch out the hind legs.

Draw the hind legs in the same way as the front ones.

Add the tail and upper outline of the hooves.

Depict the small tail with a tassel at the end, and draw a transverse line on each leg.

Correct inaccuracies.

Remove all unnecessary lines with the eraser.

Color the cartoon cow.

Use brown to color the body of the cow.
As a reminder, you can now download a free PDF file that contains a short version of the lesson and additional materials. Thus, the lesson will be available to you at any time.