Now I will show you how to draw a cartoon kid. Be sure to complete this lesson to gain useful artistic skills.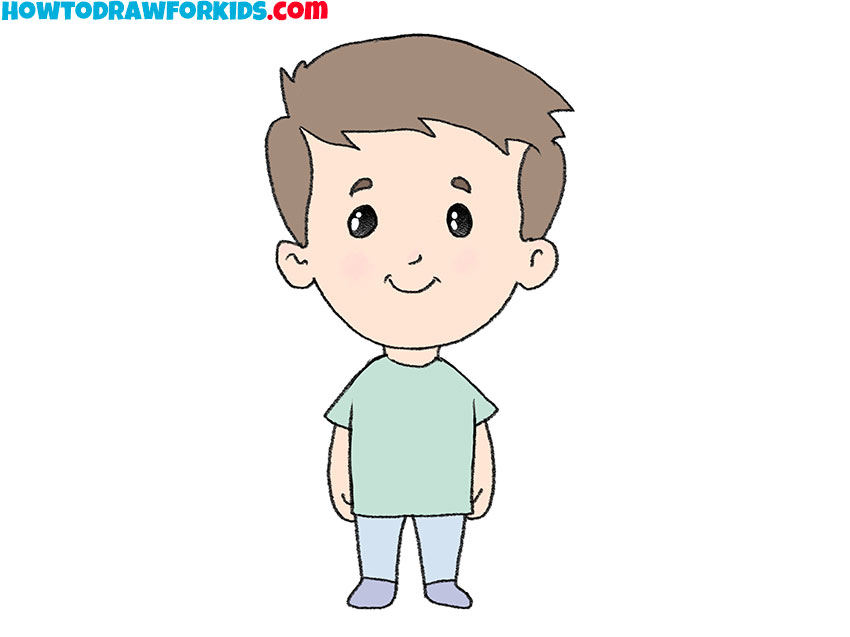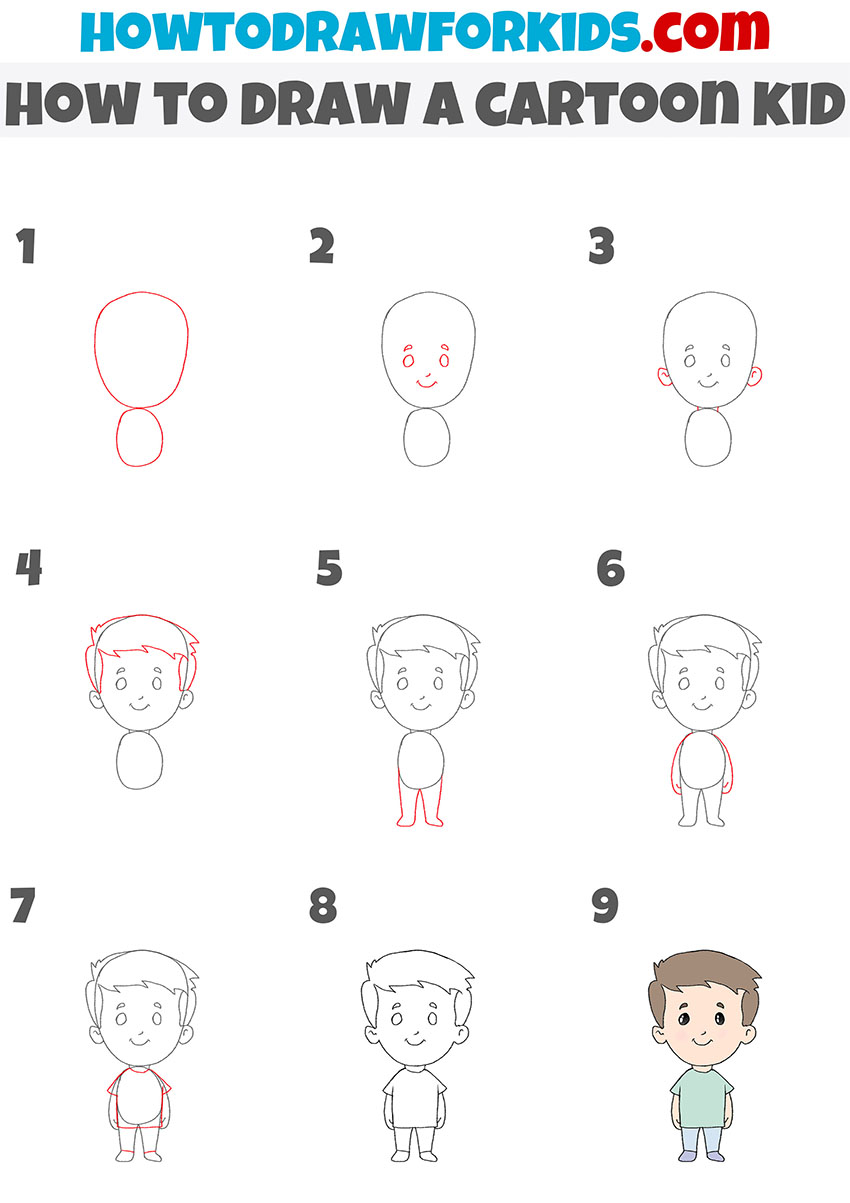 Here is a simple instruction on how to draw a cartoon kid step by step. The picture shows a little boy who looks unrealistic, but very funny.
Pay attention to body proportions. The boy has a large head, a small body and short limbs. Try to keep these proportions in your drawing. For coloring, you can choose the same shades that are suggested in the instructions or any other colors of your choice.
Carefully and carefully follow each step of the drawing to get an excellent result. Now take all the necessary art supplies and start the lesson. I wish you enjoy the creative process.
Materials
Pencil
Paper
Eraser
Coloring supplies
Time needed: 30 minutes
How to Draw a Cartoon Kid
Draw the head and torso.

First draw the head in the shape of an oval, then add the small torso.

Depict the elements of the face.

Draw the eyebrows, nose, and mouth. At the same time, keep the proportions.

Add the ears and neck.

On the sides of the head draw the ears and add the inner parts of the ears. Draw the short neck.

Sketch out the hair.

With the help of curved lines draw the outline of the hair on the crown and sides of the head.

Draw the legs.

Below the torso, depict the legs, in which the feet are directed to different sides.

Depict the hands.

With smooth lines, depict the arms that fit snugly against the body.

Sketch out the clothes and shoes.

Outline the T-shirt and add transverse lines at the bottom of the legs.

Correct inaccuracies.

Using the eraser, carefully remove all extra lines in your drawing.

Color the drawing.

Color the skin and hair with any natural shades. Color the clothes and shoes blue.
Now you know how to draw a cartoon kid step by step. If you liked this tutorial, then leave a little feedback in the comments. Now you can download a short version of the lesson in PDF format for free. In this file you will find simplified instructions and additional useful content.