I have prepared for you a very easy lesson on how to draw a chicken for kindergarten. Start the lesson and enjoy the drawing process.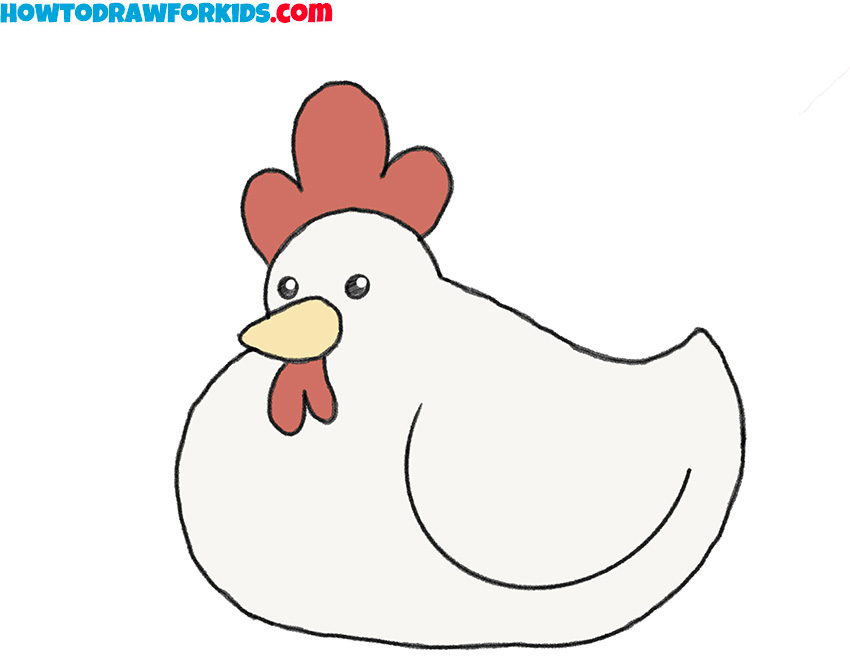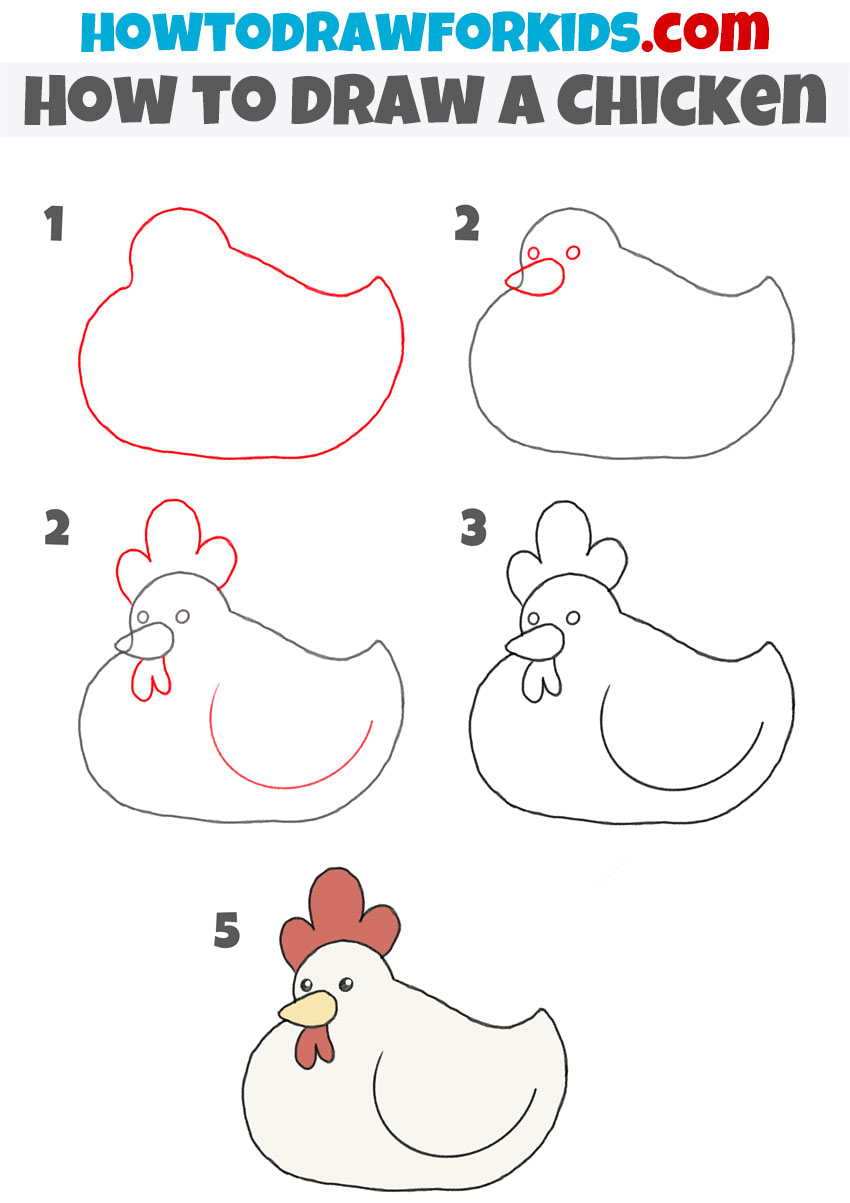 In this tutorial, I will show you how to draw a chicken for kindergarten. Chicken is the most popular poultry and this image is very common. Such a chicken can be seen in cartoons and on the pages of children's prints. Now you have the opportunity to learn how to draw a chicken on your own. Then you will use these skills in your further creative activities.
The picture shows an ordinary white chicken. It is sitting, so the paws are not visible. The head and torso are one object.
This tutorial consists of a few simple steps and is suitable for any child and aspiring artist. This will require your skill to create smooth, rounded lines. Also, be careful to maintain the correct proportions. At the end of the tutorial, you can add shadows and texture to the feathers to make the chicken look more realistic.
Materials
Pencil
Paper
Eraser
Coloring supplies
Time needed: 10 minutes
How to Draw a Chicken for Kindergarten
Draw the torso.

Use a smooth line to depict the body of the chicken as in my example.

Sketch out the eyes and beak.

Draw two small circles for the eyes and draw the beak with a smooth line.

Add details.

Using a few rounded lines, draw the comb and wattle. Draw the wing in the form of a semicircle.

Color the drawing.

Leave the body white, paint the comb and wattle red, and the beak orange.
Now you have mastered the next lesson and learned how to draw a chicken. You know that this poultry comes in different types, so next time I suggest drawing the chicken in a different color. You can color the chicken gray or brown. And the most interesting option is to paint small spots on the chicken's body because a speckled chicken is the most beautiful. You can also complete your drawing and draw the environment for the chicken. For example, you can paint it in a straw nest or on green grass. Experiment, try different options and share your results in the comments.
I suggest you download a PDF file that contains a short version of the lesson. Here you will find useful tools so you can get creative whenever you want, even if you don't have internet access.