Today in this tutorial you will learn how to draw a face of a girl in just nine easy steps with helpful tips.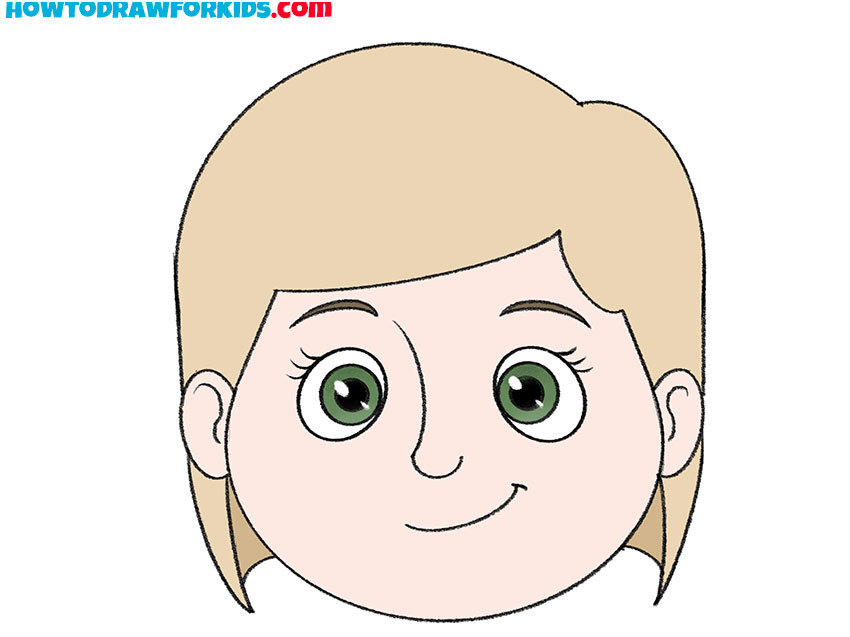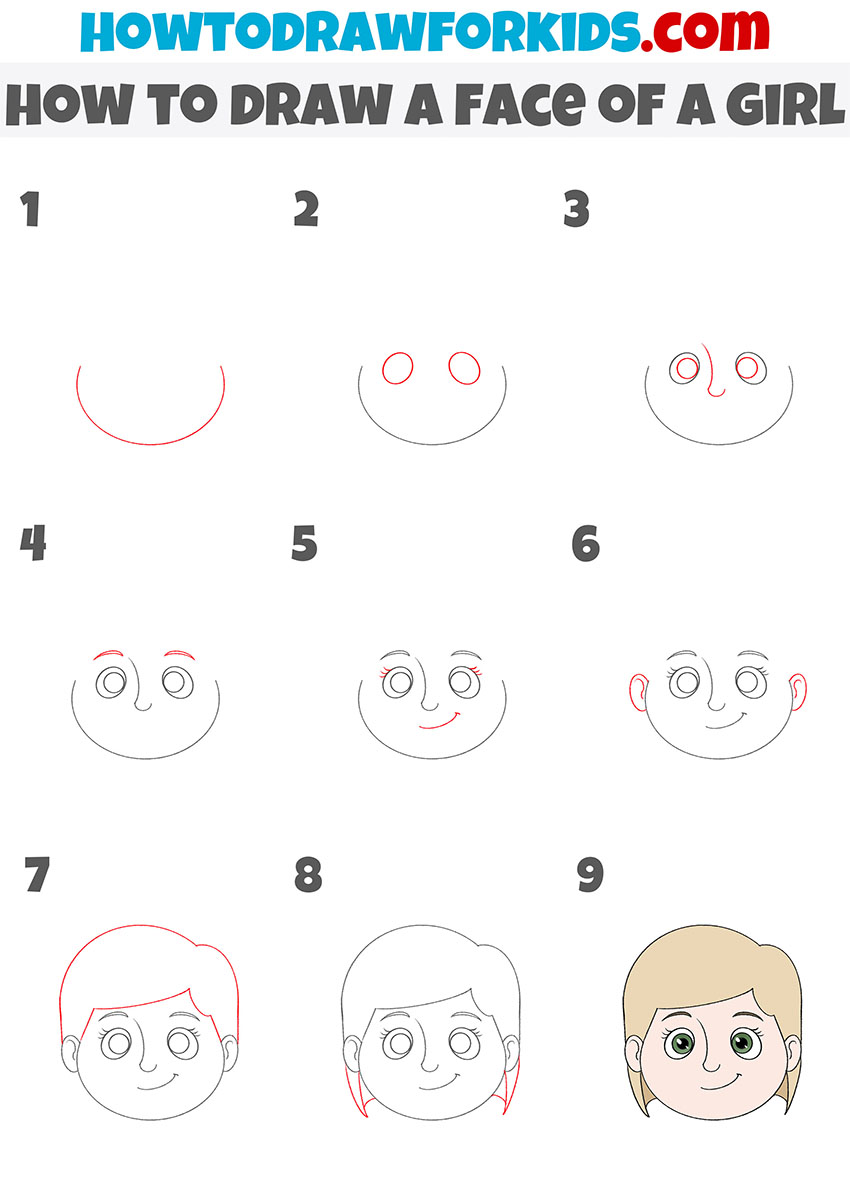 I suggest you complete a new interesting lesson in which you will learn how to draw a face of a girl. This lesson is designed specifically for children and beginners, so simple lines and a minimum of elements are used here.
Now you have to complete another exciting lesson in which you will learn how to draw a face of a girl. The face is presented in a cartoon style and looks very funny.
The girl has big expressive eyes and a sweet smile. You can improve your drawing if you wish. For example, you can detail the hair and draw thin lines to depict individual strands.
Consistently follow all the drawing steps and memorize them so that in the future you can easily draw the face of a girl. Follow other drawing lessons as well, which show how to draw a person's face in full or individual parts of the face.
Materials
Pencil
Paper
Eraser
Coloring supplies
Time needed: 30 minutes
How to Draw a Face of a Girl
Draw an oval for the face.

The girl has a wide round face. Try to draw the same line as in the example.

Depict the eyes.

Sketch out two large identical ovals.

Add the iris and nose.

Draw a small, even circle inside each eye. Depict the nose using one curved line.

Draw the eyebrows.

Eyebrows are thin and short.

Sketch out the eyelashes and the mouth.

Depict short strokes to draw the eyelashes. Add a smooth line at the bottom to draw the mouth.

Draw the ears.

The ears are round. Using a curved line to depict the inside of the ear.

Add the outline of the hair on the head.

Use smooth rounded lines to depict the hair.

Draw the bottom outline of the hair.

Below the ears, sketch out the spiky strands of hair.

Color the face of a girl.

Choose any color for the drawing.
I have created a short version of the lesson in PDF format for your convenience. Download the file and complete the lesson at any convenient time.