Today in this step-by-step tutorial you will learn how to draw a hen in just nine easy steps with helpful tips for you.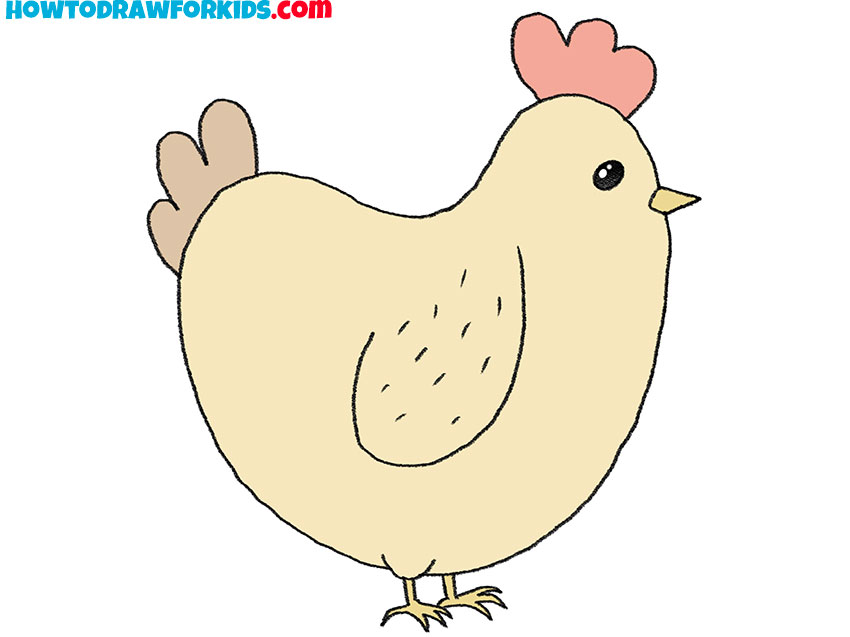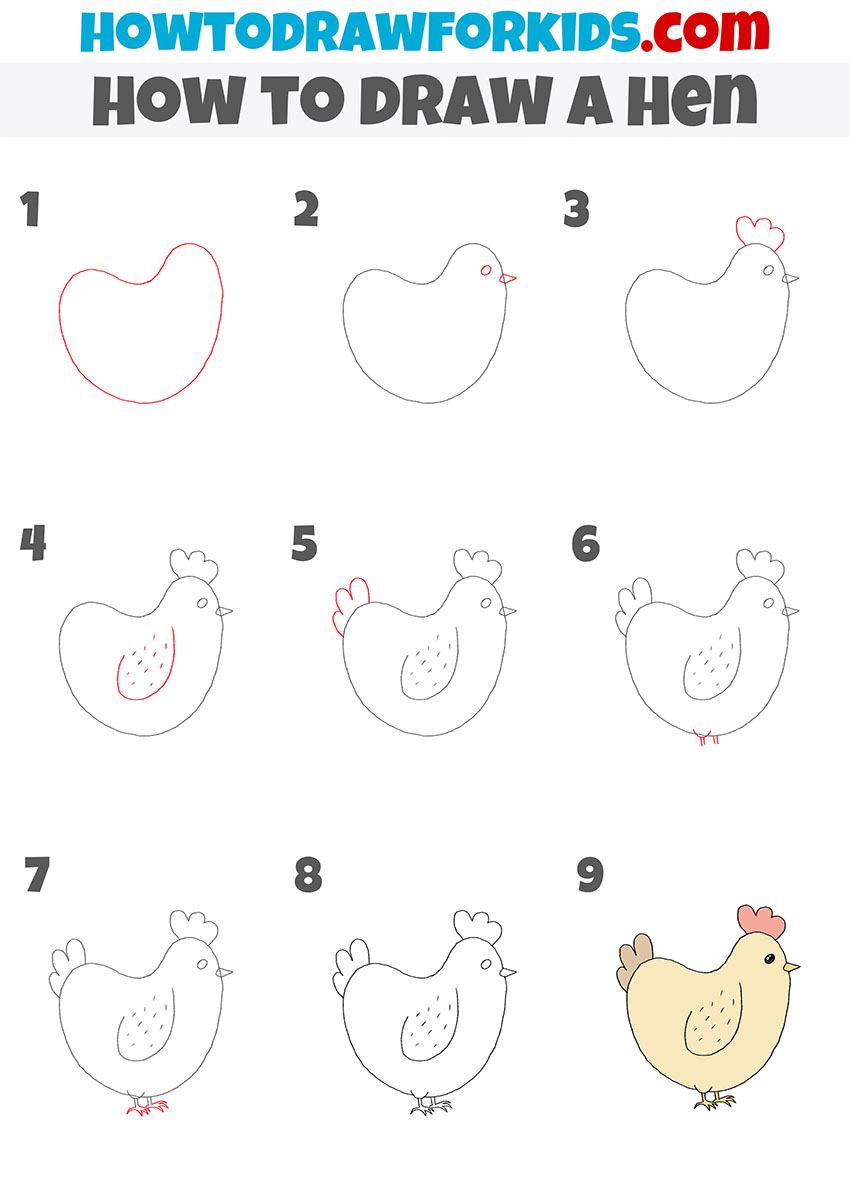 All children and aspiring artists want to learn how to draw birds. Perhaps you already have some experience in drawing wild and domestic birds, and with the help of this step-by-step guide you will improve your skills. In this tutorial, you will learn how to draw a hen step by step.
The hen is the most common type of poultry in the world. In a number of countries, chickens are an integral part of traditional cooking. This bird has long been grown for dietary meat and eggs. Chickens are unpretentious and feel good in captivity, so raising chickens is profitable and practical.
This simple tutorial shows the easiest way to draw a hen. Simple lines and a minimum of elements is used here. All the steps are very simple, and you can easily repeat them. The head and torso are one figure. Try to correctly depict the outer contour, and you will draw the rest of the elements without much difficulty.
Materials
Pencil
Paper
Eraser
Coloring supplies
Time needed: 30 minutes.
How to Draw a Hen
Draw the head and torso.

Using a smooth curved line, draw the same shape as shown in the example.

Add elements of the face.

Depict an oval-shaped eye and draw the pointed beak.

Sketch out the comb.

On the head, add the crest that has the curly edge.

Sketch out the wing.

With a smooth curved line, add the wing and add short strokes to depict the individual feathers.

Draw the tail.

The tail consists of three elements that are connected in series with each other.

Add the top of the legs.

At the bottom of the torso, draw a rounded line and add some straight lines to depict thin legs.

Depict the bottom of the legs.

At this stage, draw long thin fingers on each leg.

Correct inaccuracies.

Use the eraser to remove any extra lines in the drawing.

Color the hen.

You will need beige, brown, pink and yellow.
As a reminder, there is a download link at the end of the tutorial that you can use to download the quick start guide and other helpful PDF resources.