How to Draw a Jack-o'-lantern for Kindergarten
Simple Jack-o'-lantern Drawing Tutorial for Kindergarten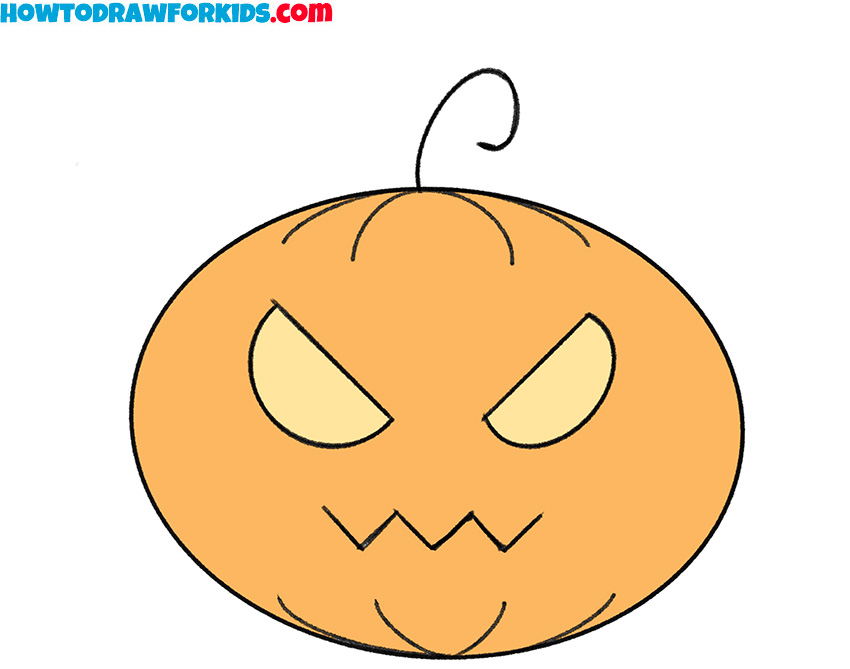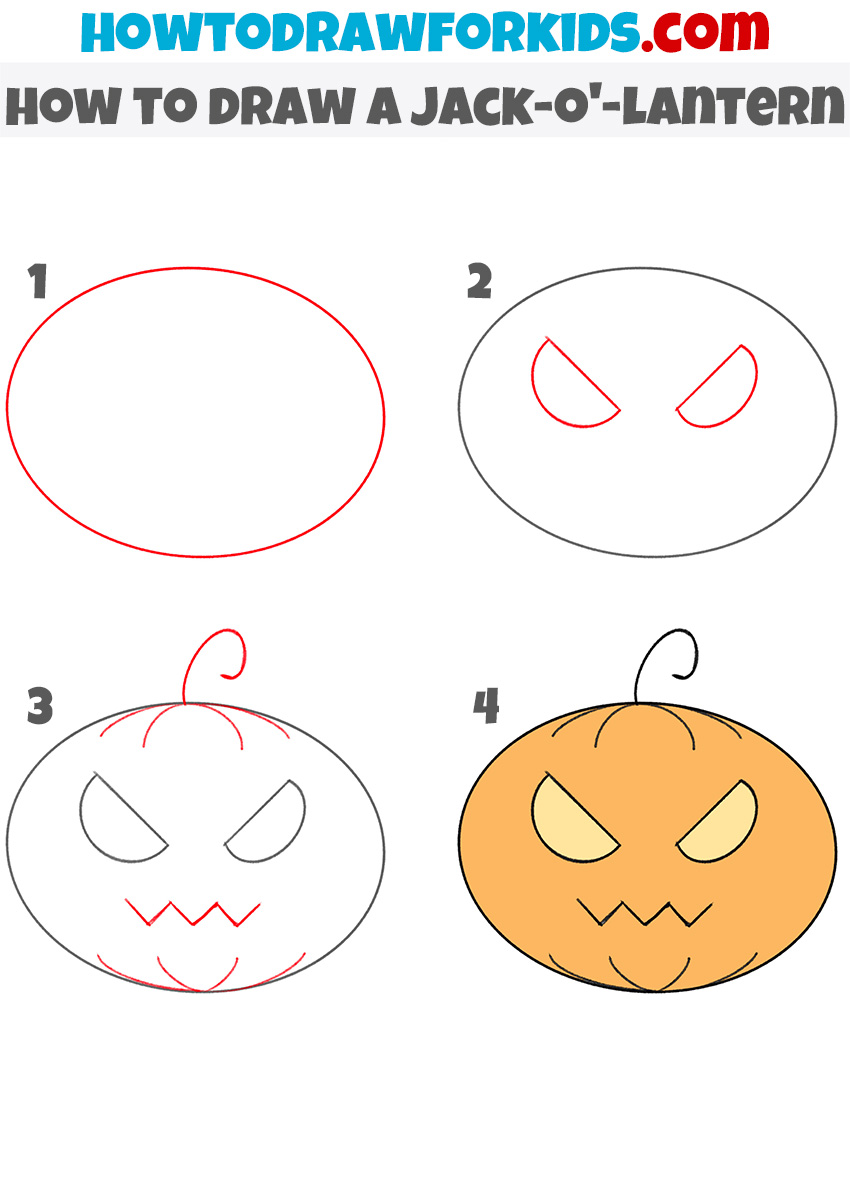 In this tutorial, I will show you how to draw a Jack-o'-lantern for Kindergarten, an invariable Halloween attribute. It is a pumpkin with the top cut out and the pulp removed. The outside of the pumpkin has holes in the form of eyes. As we can see, Jack-Lantern has a rather spiteful expression, but you shouldn't be afraid, it was done on purpose. Despite such frightening attributes, Halloween is a fun holiday.
It is not difficult to draw a Jack-lantern, and any child can cope with this task. In this lesson, you will first need to draw an oval, and then apply the eyes, mouth, and a small ponytail at the top.
You can color the picture with any shades of orange, and draw the eyes with a lighter shade because inside the pumpkin-lantern there is usually a candle that glows brightly.
Materials
Pencil
Paper
Eraser
Coloring supplies
Time needed: 15 minutes
How to draw a Jack-o'-lantern for Kindergarten
Draw the shape of the pumpkin.

Sketch out a circle.

Depict the eyes of a Jack-o'-lantern.

The eye holes are a bit like apple slices.

Add details.

In this step, draw a zigzag mouth and add other details.

Color the drawing.

As I said above, choose an orange shade for the Jack-o'-lantern for Kindergarten.
I have no doubt you have an excellent result. On Halloween, you can decorate the house with your own drawings. You can turn on imagination and add other details. For example, draw a Jack-o'-lantern wearing a witch hat. Of course, I have prepared a free PDF file of this lesson for you. There you will find many interesting things that will help young artists improve their drawing skills.