I have prepared a tutorial for you on how to draw a kitty cat. This guide is very simple and consists of only nine easy steps.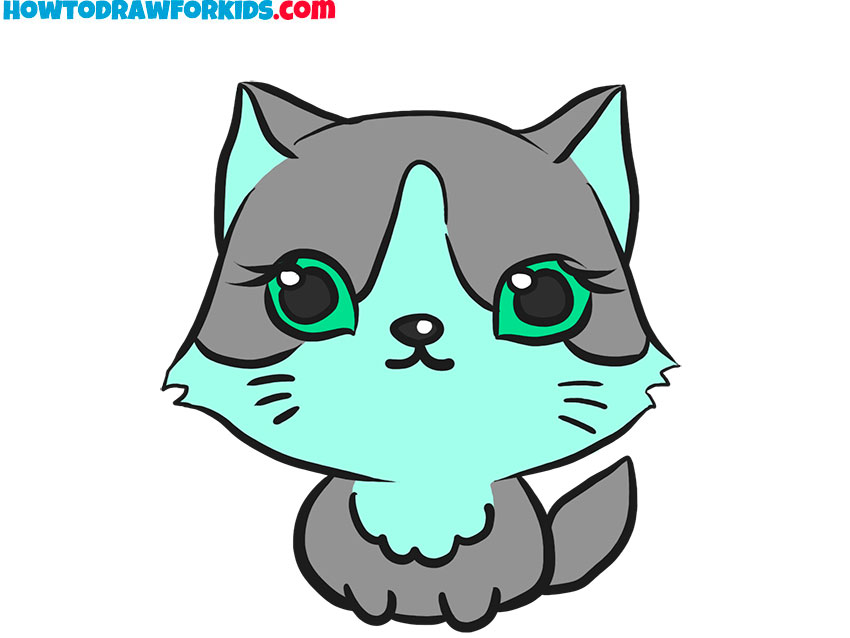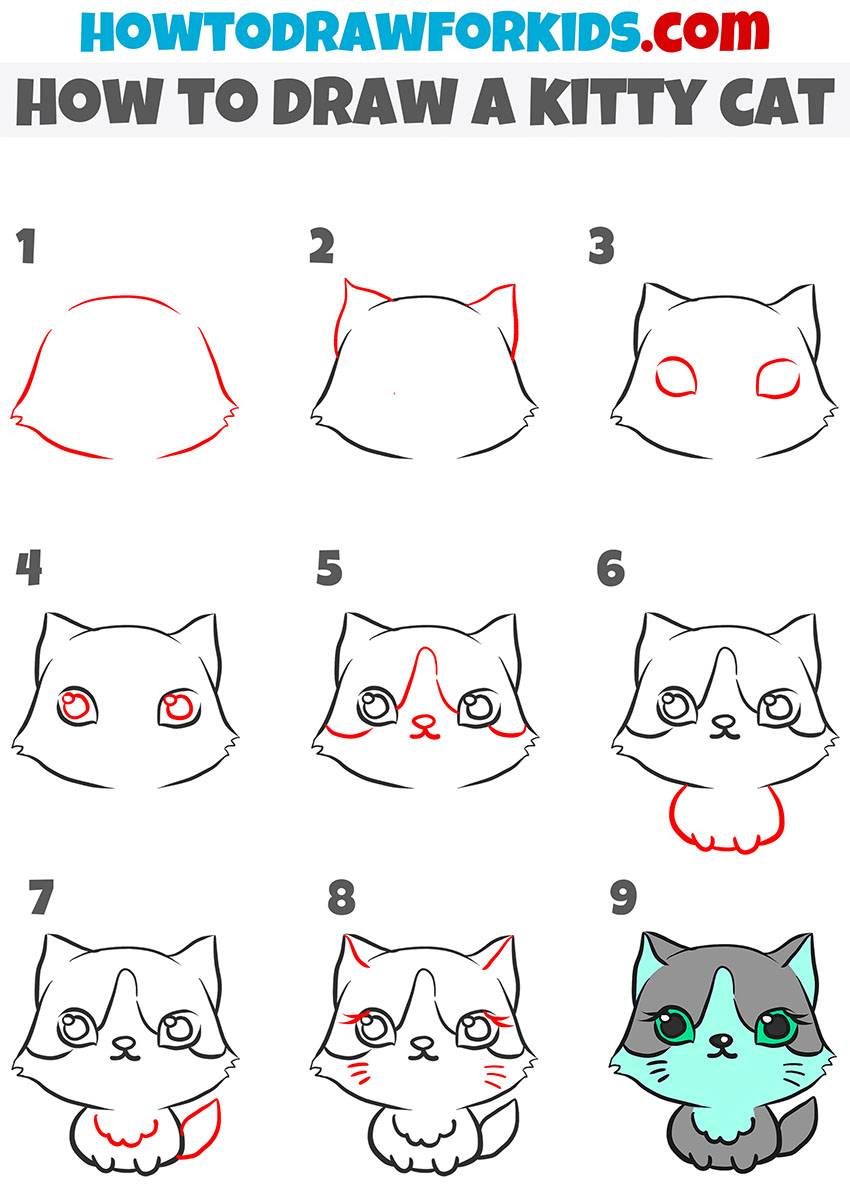 I propose to complete another exciting drawing lesson. In this tutorial, I will teach you how to draw a Kitty Cat. This is a very beautiful cat and I hope you enjoy this guide. Kitty Cat is drawn in a cartoon style.
Pay attention to the proportions of this character. The head is much larger than the body, the main features of the muzzle are pronounced. This gives the cat a very cute look. The cat has beautiful kind eyes and arouses our sympathy by its appearance.
The lesson is adapted for beginner artists. The drawing steps are designed in such a way that they can be done quickly and easily. Follow all the steps in sequence and follow my prompts. For coloring the cat, you can use the same shades as in the example, or you can show your imagination and color the cat at your discretion.
Materials
Pencil
Paper
Eraser
Coloring supplies
Time needed: 15 minutes
How to Draw a Kitty Cat
Draw the outline of the head.

Depict some smooth lines, while leaving free spaces for the ears and neck.

Depict the ears.

The ears are small and triangular in shape.

Draw the outline of the eyes.

Using smooth, curved lines draws the eyes as shown in the example.

Detail the eyes.

Add iris and highlights.

Depict the elements of the face.

Identify the part of the face where the color of the coat will differ. Depict the nose and mouth.

Draw the torso.

The body is oval in shape. Draw two short legs in front.

Depict the breast and tail.

Use a wavy line to define the part of the torso where the color is different and draw the tail.

Detail the muzzle.

Add eyelashes, mustache on the sides, and separate the inside of the ear.

Color the drawing.

For the coat, use shades of gray and blue, color the eyes green.
You can download a PDF file with a short version of the lesson. It will help you draw a beautiful cat even without the internet.